One question I'm often asked as a vegan is: "Do you miss chocolate?" The short answer is "No." Because, believe it or not, many kinds of chocolate are, in fact, vegan. And I'm not just talking about specially marketed vegan chocolate. As it turns out, most dark chocolate is accidentally vegan. . . kind of. It's complicated. Let me try to explain.
First, it's important to differentiate the term "vegan" from "whole-food plant-based." Vegan is, at its core, an ethical term. It refers to products that do not derive, in part or whole, from animals. On the other hand, "whole-food plant-based" is a health term that refers to whole, minimally processed plant products. Generally speaking, these types of foods are healthier for us. I mention this only because sometimes people confuse the terms and assume vegan food is always healthy. But anyone who's eaten an Impossible Burger knows that's far from the truth!
When is Chocolate *Not* Vegan?
Let's start with the easy one. Any kind of chocolate that contains milk or dairy is decidedly not vegan. How can you tell? Just look at the ingredient list. Because dairy is an allergen, it should be listed both on the regular ingredient list and at the end with the allergens.
If the list says "could contain dairy," then this just means the chocolate was processed in a facility that also produces products with dairy. Therefore, it's up to your own discretion as to whether or not you want to consume it.
Most chocolate labeled as "Milk Chocolate" is going to fall under the category of not vegan (unless it's specifically labeled as a vegan product, in which case the milk would have to be plant milk). So if you are vegan for ethical or health reasons, then you definitely want to avoid milk chocolate.
When is Chocolate Usually Vegan?
Often (but not always) darker varieties of chocolate are vegan by accident. If you're unsure, have a peek at the ingredient list. If there is no milk or dairy in the product, then you can assume it's vegan. Well, kind of. We'll get to the complicated part in a second.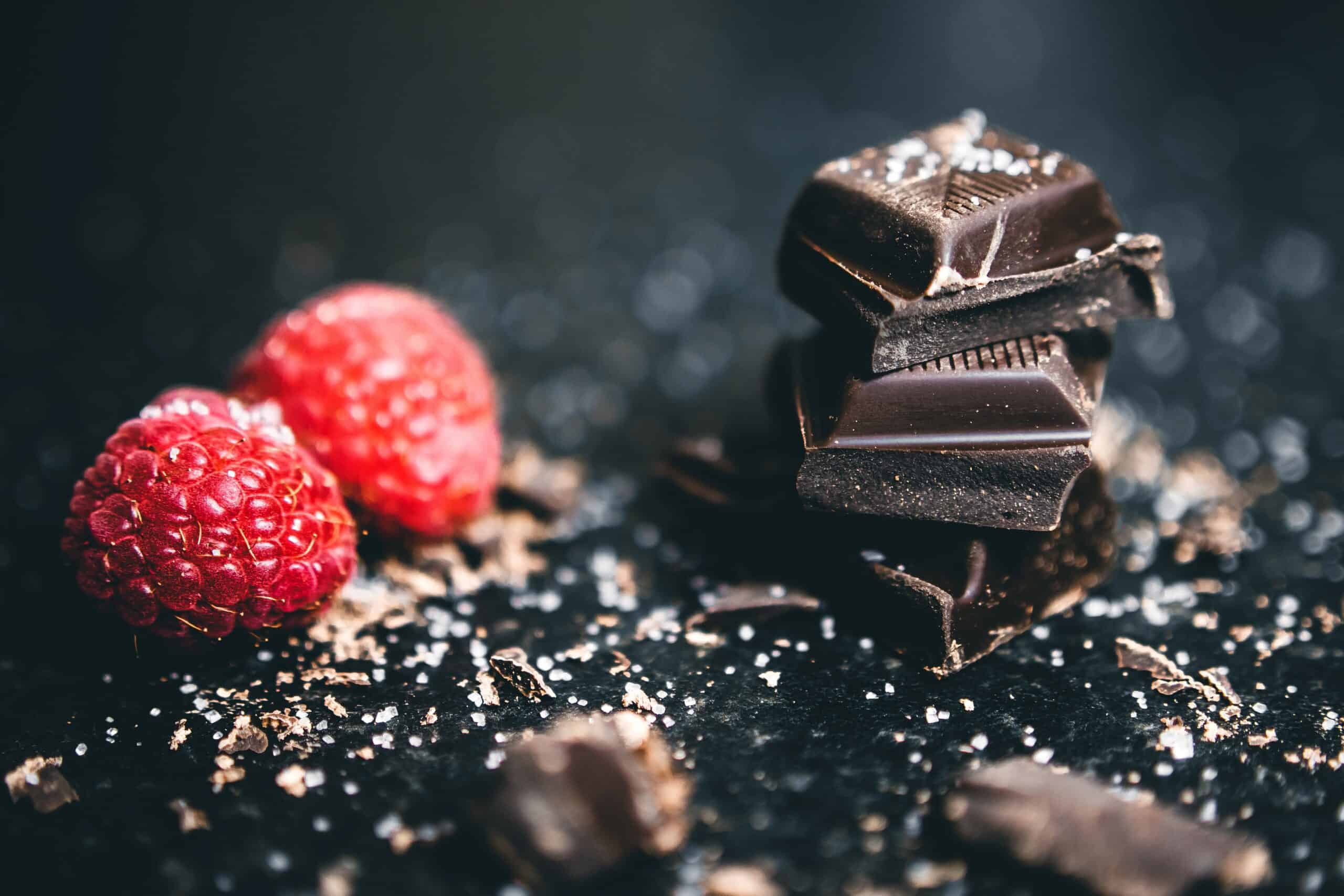 Let's Break Down Typical Dark Chocolate Ingredients
One thing that often confuses people is the ingredient "Cocoa Butter." Cocoa Butter is not actually dairy butter; it's just an oil derived from cocoa beans. Cocoa beans are, as the term implies, beans and, therefore, plants. So cocoa butter is vegan.
Now here's where things get tricky. There are two products that are often found in dark chocolate that *some* people would not consider to be vegan even though they don't come from animal products. And those are palm oil and sugar.
This has nothing to do with health--remember, I'm talking about vegan as an ethical term rather than a health term. So what is it that makes palm oil and sugar not vegan from an ethical standpoint?
Palm Oil
What is palm oil? Doesn't it, as the name implies, come from plants? Technically speaking, yes. Palm oil comes from plants. The reason many people would consider it not vegan is because the extraction of palm oil contributes to the destruction of the environment and deforestation of rainforests, which ultimately displaces and results in the death of animals. Orangutans are particularly impacted in a negative way due to their loss of habitat, which makes them more vulnerable to poachers.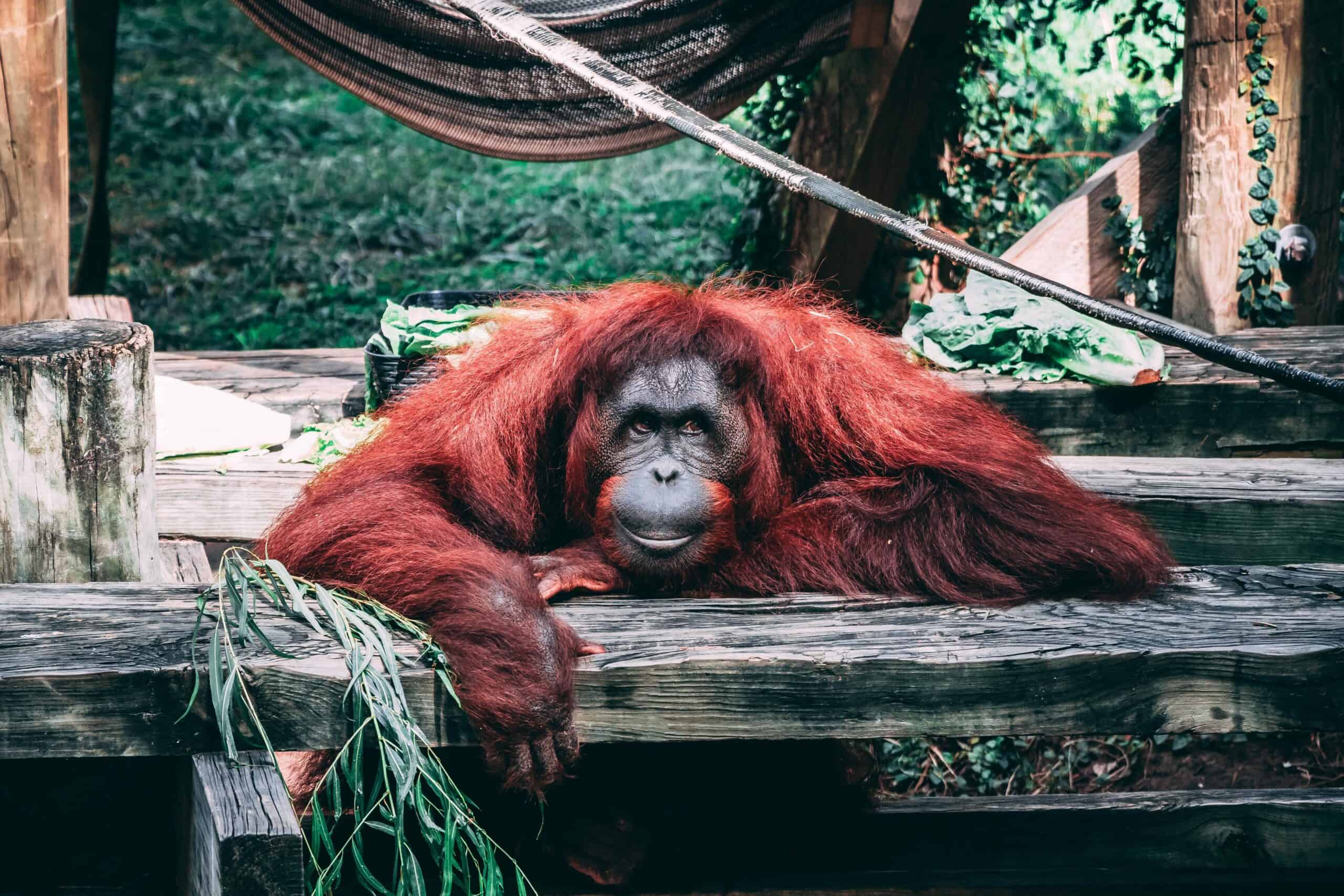 So be careful if you're vegan for ethical reasons. Palm oil is one of those pervasive ingredients that's hidden in a number of otherwise animal-free products including baked goods, snack foods, vegan cheeses, margarine, and chocolate. You'll even find it in products labeled "vegan."
An example: About a year ago, when I was feeling lazy, I purchased a chocolate spread labeled "vegan." Imagine my surprise when I later looked at the ingredient list and saw that it contained palm oil! So the moral here is this: if you want to avoid palm oil you need to be vigilant about reading food labels.
Sugar
This one might be even trickier than the palm oil. Some people consider white sugar to be not vegan because it is often processed by filtering it through bone char. So even though it doesn't itself derive from an animal product, it both comes into contact with and exploits animal bone. Therefore, if you're vegan for ethical reasons, you should avoid refined white sugar.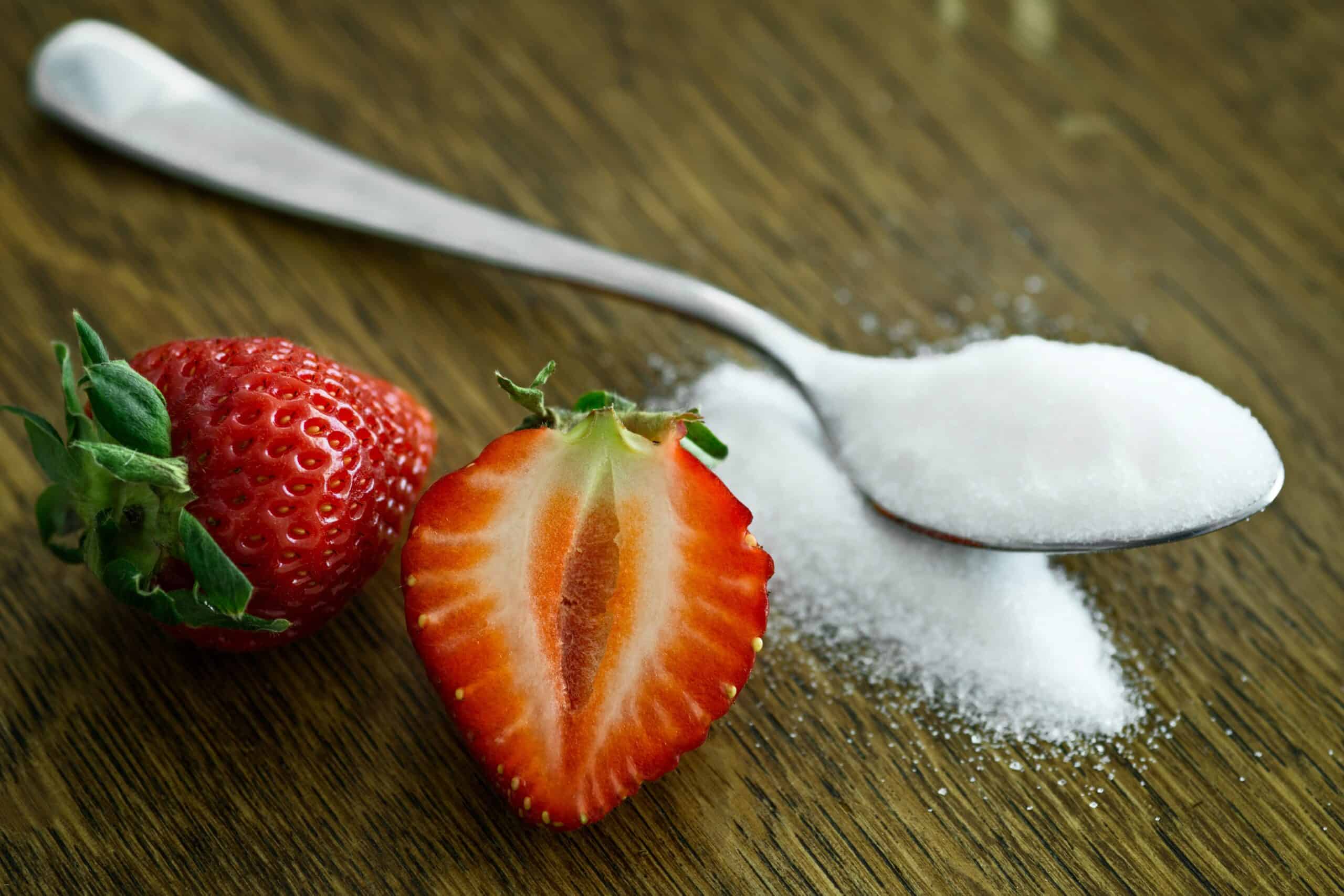 The good news is that you can purchase raw sugar, coconut sugar, or similar replacements. According to PETA, sugars labeled organic are not filtered through bone char, so that's another option. Even better, you can avoid sugar and instead sweeten your desserts with less processed products such as dates.
So What Chocolate Can I buy as a Vegan?
If you're concerned and want to buy ethically vegan chocolate, the best bet is to purchase dark chocolate that's dairy and palm-oil-free, as well as labeled Fairtrade. Fairtrade products are ethically produced so that they don't exploit the environment, animals, or humans. Fairtrade chocolate sometimes costs a little more than other chocolate, but think about it this way: eating chocolate is a special privilege, not a necessity, so it's worth paying a little more if you can.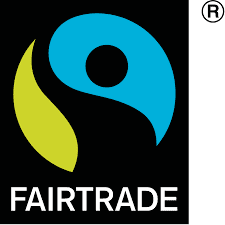 If you're on a tight budget or concerned about health, then I recommend buying cocoa powder and making your own homemade chocolate treats. The internet is a wonderland of healthy, plant-based chocolate recipes. From black bean brownies to no-sugar chocolate spread to chocolate energy balls, you're sure to find what you're looking for.
Need a little inspiration? Check out my latest recipe for No-Bake Pretzel Brownie Bites.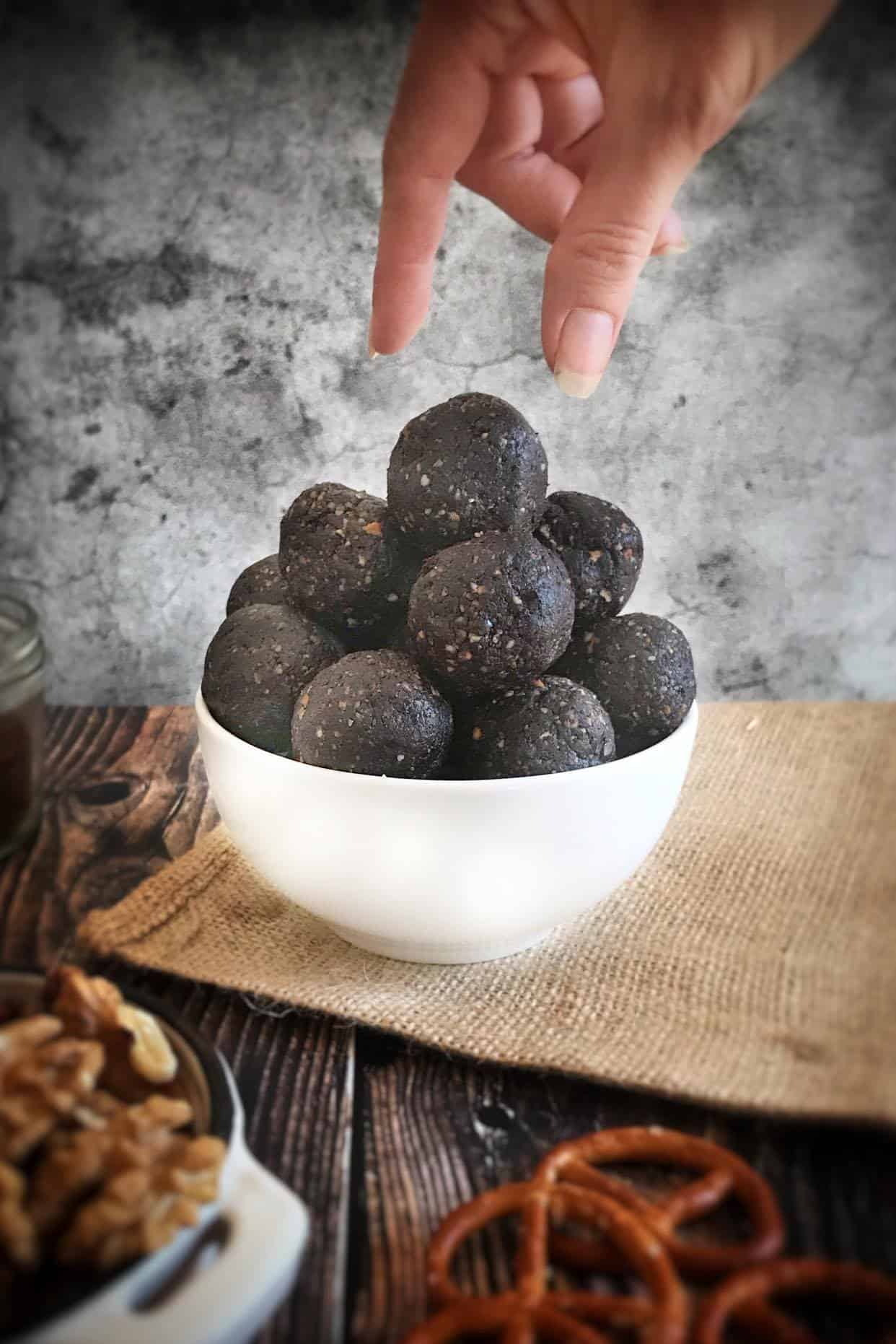 And for more tips on going vegan or maintaining a plant-based diet try: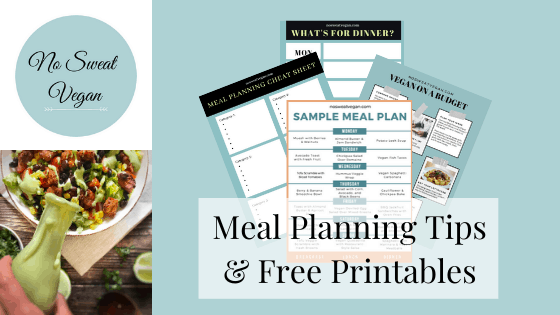 Did I miss anything? Still have questions about which chocolate is vegan? Feel free to comment below, and I'll amend the post. Thanks for reading!