Whether you're new to plant-based eating or just want a quick weekday meal, there's no need to overcomplicate. Vegan meals don't need to involve hours of prep work or strange ingredients to be delicious and filling. Here's a list of some of my favorite Lazy Vegan Recipes.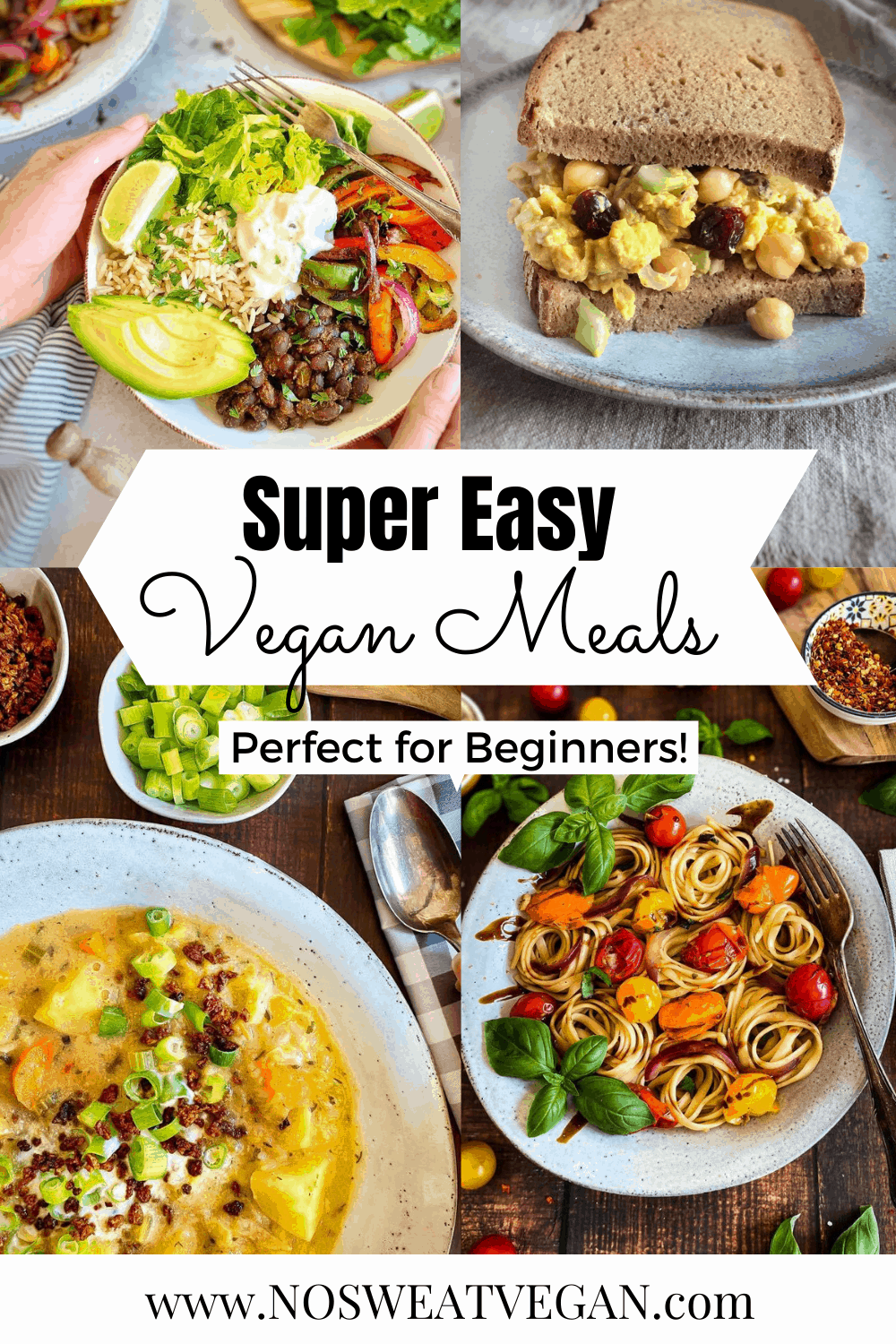 One of the most frequently asked questions I get from both new and non-vegans who want to eat more plant-based, is how to make easy vegan meals that don't involve costly meat replacements or strange ingredients. Especially now that many of us are doing more cooking from home, having some ideas for Lazy Vegan Recipes made with normal pantry items seems like a good idea.
By the way, if you're new to eating vegan meals, then be sure to check out the Vegan Starter Kit by Nutriciously. It's one of the most comprehensive vegan guides I've found and contains everything you need to go plant-based and maintain a vegan lifestyle.

---
Now on to the Easy Vegan Meals...
Below I have compiled a brief list of super-easy vegan meals, most of which can be prepared in less than 30 minutes! Some in less than 5 minutes. Warning: these are not fancy meals! But they are tasty, affordable, vegan, and can be made from ingredients you probably already have in your pantry. So without further ado, let's start off with the most important meal of the day. . .
Jump to:
You'll love these Easy Vegan Recipes because they're:
Quick & Easy
SImple & Straightforward
Perfect for Lazy Days
Ideal for Beginners
Vegan / Vegetarian
Cheap / Budget Freindly
Kid-Friendly
Allergy-Friendly
Delicious
Plus many contain 5 Ingredients or less!
---
Easy Vegan

Breakfasts
Ah, breakfast! The most important meal of the day, as they used to say. And there is some truth to it. But one thing I love about mornings is how fresh and new everything feels. Starting the day off on a healthy and filling note is such a simple way to set the tone for the rest of the day. But most of us don't want to spend a lot of time making breakfast, thankfully there are so many plant-based options that we can either prep ahead of time or throw together in minutes. Here are some of my favorites!
Avocado Toast
If you're missing the savory goodness of a non-vegan breakfast, then might I recommend avocado toast? Here's my super lazy tip for people who don't like extra dishes. Just cut your avocado in half, remove the pit, use a butter knife to cube the avocado right in the shell, and then squeeze out the cubes directly onto your toast. Top with Vegan Parmesan and diced tomatoes. Yum!!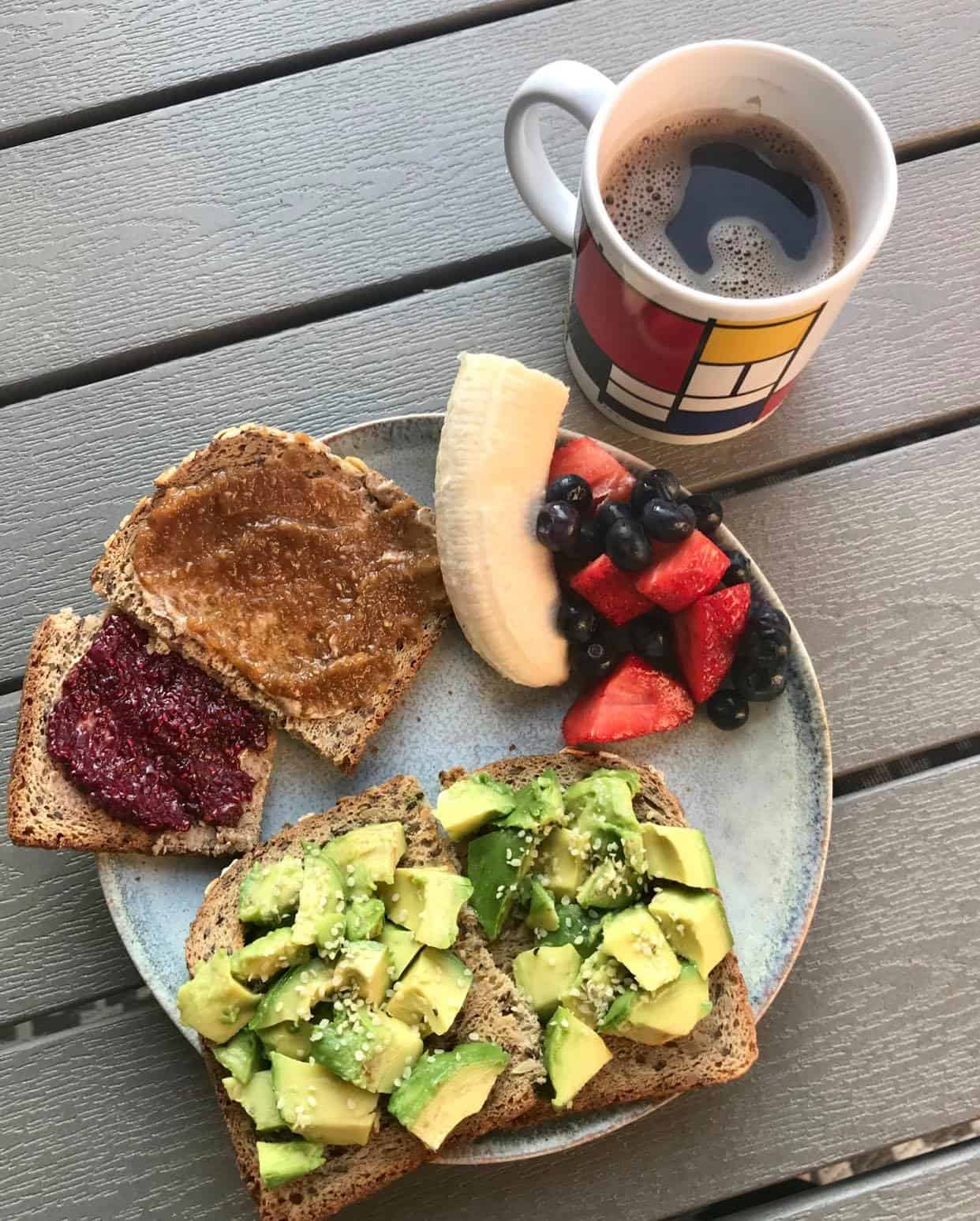 Oatmeal
This is probably the most vegan meal of all time, and yet, so many non-vegans enjoy it! What I love about oatmeal, besides how warm and comforting it is, is how many ways you can serve and prepare it. On the stove, in the microwave, or even in your Instant Pot! My favorite toppings are Ceylon Cinnamon, ripe pears, and dried cranberries, but you can go wild and make it however you like!
Cereal or Muesli with Fruit, Nuts, & Plant Milk
This post is called "Lazy Vegan Recipes" for a reason! Many kinds of cereal are already vegan, so just check for any dairy in the ingredients first. (Also, I recently learned that some cereals contain vitamin D3, which is technically not vegan. so keep an eye out for that.)
You might also have to test out different types of plant milk before you find the one that suits you best, but cereal has to be the easiest way I can think of to easily veganize a familiar meal.
I don't often buy cereal due to the high sugar content, so if you want a super easy and super healthy alternative to cereal, try making your own muesli. You just need rolled oats as your base, and the rest can be made with ingredients you already have in your pantry.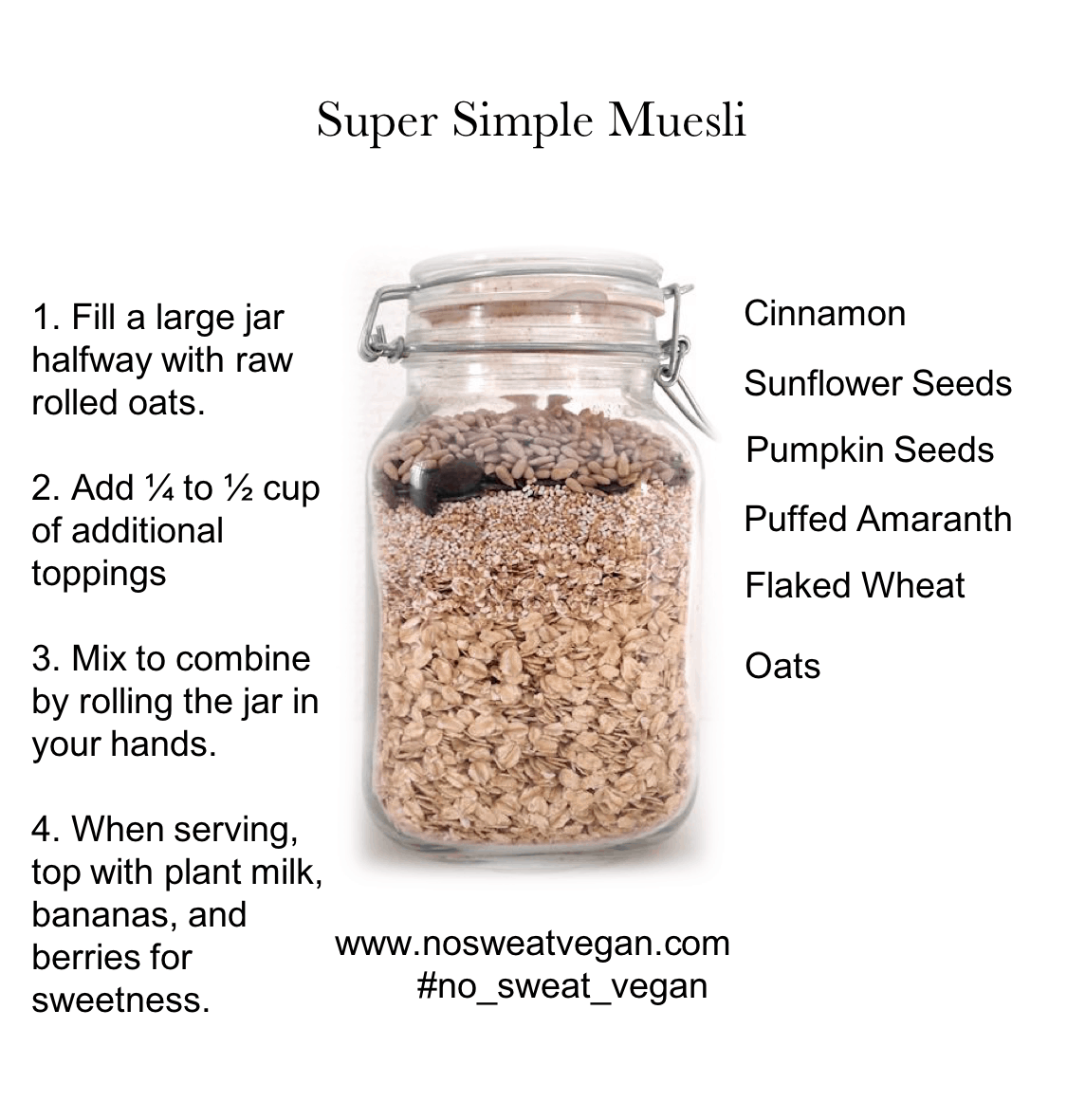 Pancakes, Waffles, or Crepes
I think a lot of new vegans are surprised to learn that you can make delicious vegan pancakes, waffles, or even crepes without eggs or cow milk. And you won't even taste the difference! Kind of makes you wonder why there are eggs in those recipes in the first place. I'm partial to this pancake recipe because it's quick, tasty, and requires no special ingredients.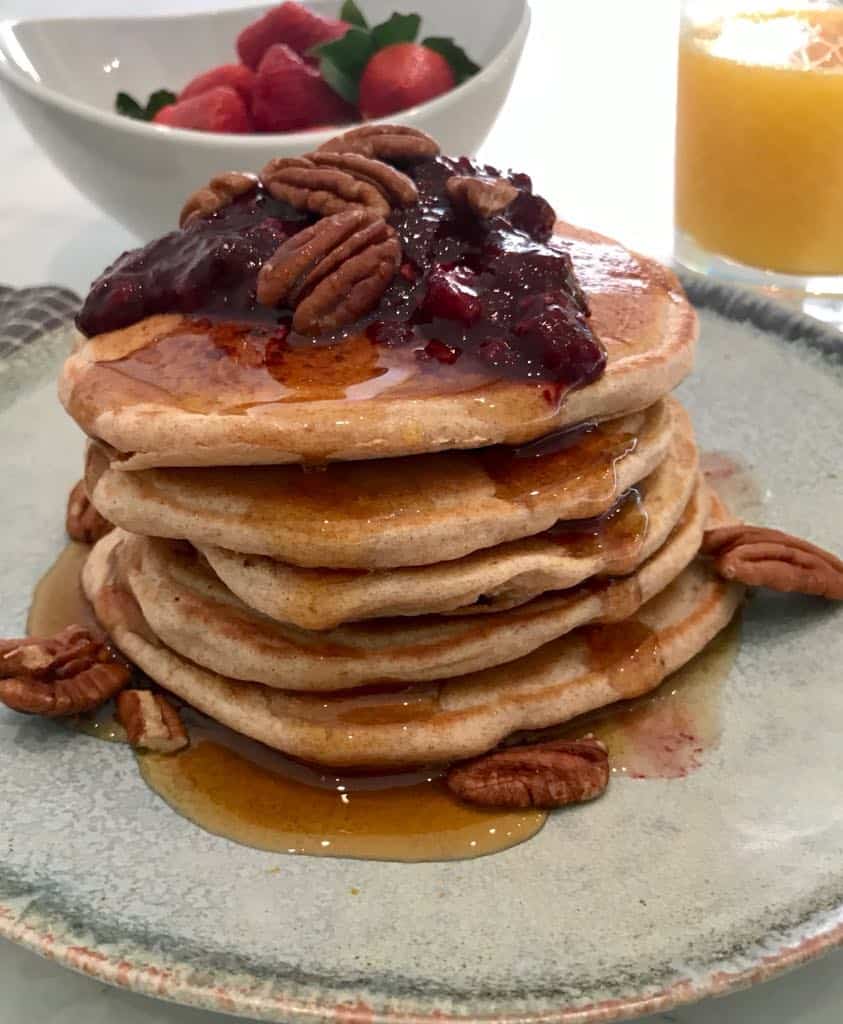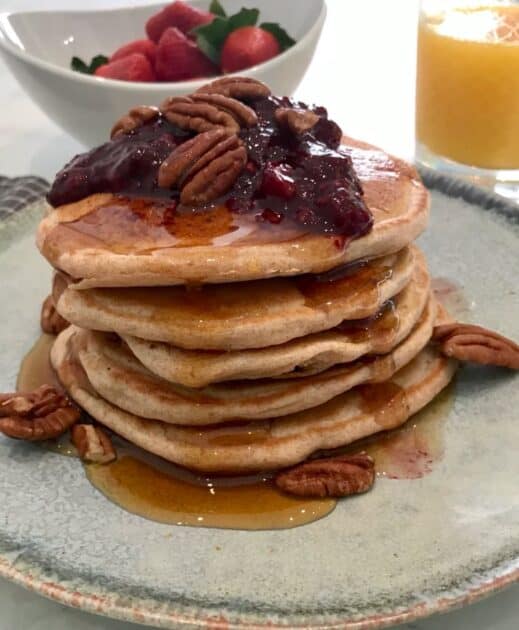 Smoothie Bowl
Smoothies are such a simple way to make sure you're hitting your fruit and veggie counts for the day. I always use frozen fruit (usually mixed berries) because it's just so easy and has a much longer shelf life. Add a ripe banana for sweetness and plant milk of choice for a little creaminess. Throw in fresh or frozen greens for the win! Plus you can add all sorts of extras like flaxseed or spirulina. I used to hate the cleanup, but ever since I bought a NutriBullet Pro it's easy as pie!
Drink it like a regular smoothie or make it fancy by arranging fruit, nuts, or hemp seeds for an Instagram-worthy breakfast!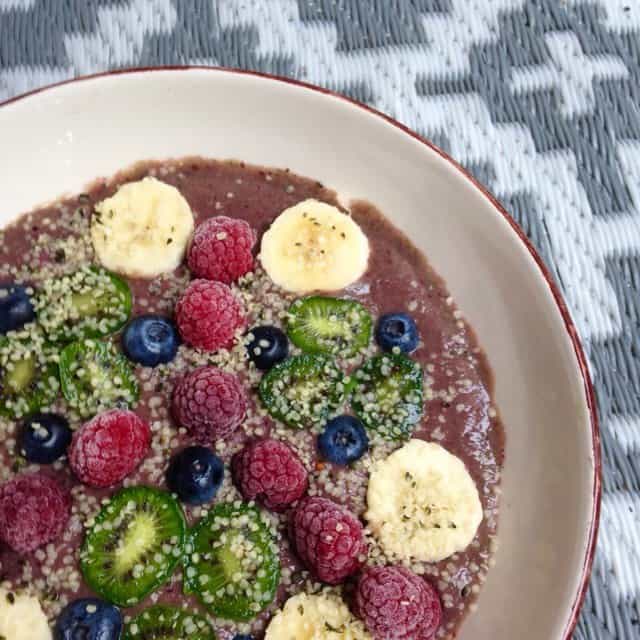 ---
Easy Vegan

Lunches
Lunch, for me, has always been one of those strange meals. Eat too much, and you won't be hungry for dinner, eat too little and you'll be hangry all afternoon. Plus, most us don't have hours to spend laboring over our weekday lunches.
If you need to pack your weekly lunches, then doing some light meal prepping at the beginning of the week is definitely worth the time. Another great tip is to make extra food each night and pack leftovers the next day. But if you're in the mood for something decidedly "lunchy" and easy to throw together, here are a few ideas.
Mexican Black Bean Salad
For many years before I went vegan or even had it on my radar to do so, I used to eat this salad for lunch every day. And it was so simple: Mixed greens (I like spinach and romaine), black beans, corn kernels, diced tomatoes or bell peppers, diced red onion, half an avocado, cilantro, and olive oil. These days, I usually skip the olive oil in favor of a dollop of soy yogurt, but you can top it off however you like. Delicioso!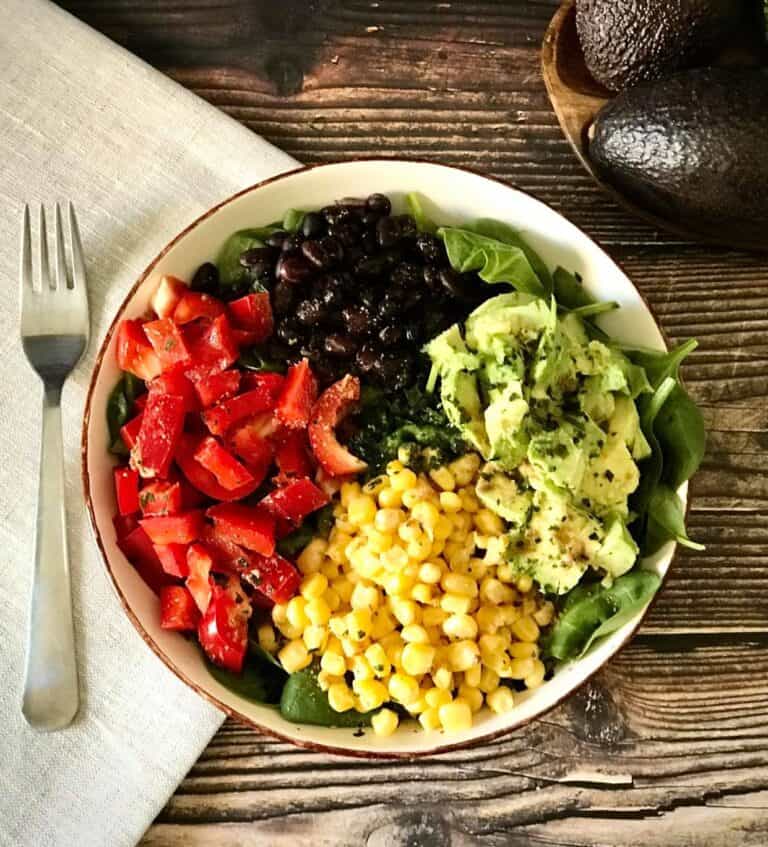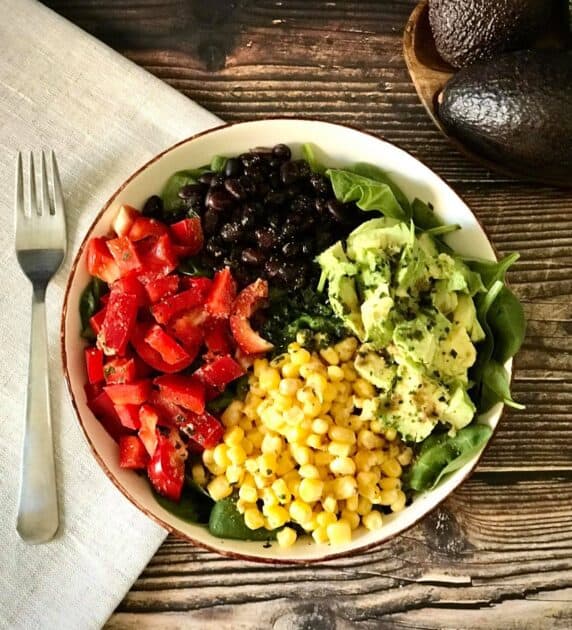 ---
To veganize you favorite chicken salad recipe, simply substitute a can of rinsed and drained chickpeas for the chicken and vegan aioli or unsweetened yogurt for the mayo. I'm personally partial to this Curry Chickpea Salad Sandwich, but you can change it up to whatever style you like (Waldorf, Classic, Etc). Serve on bread, in a wrap, over lettuce, in lettuce cups, or even with crackers. There are so many delicious ways to eat this easy and delicious lunch classic!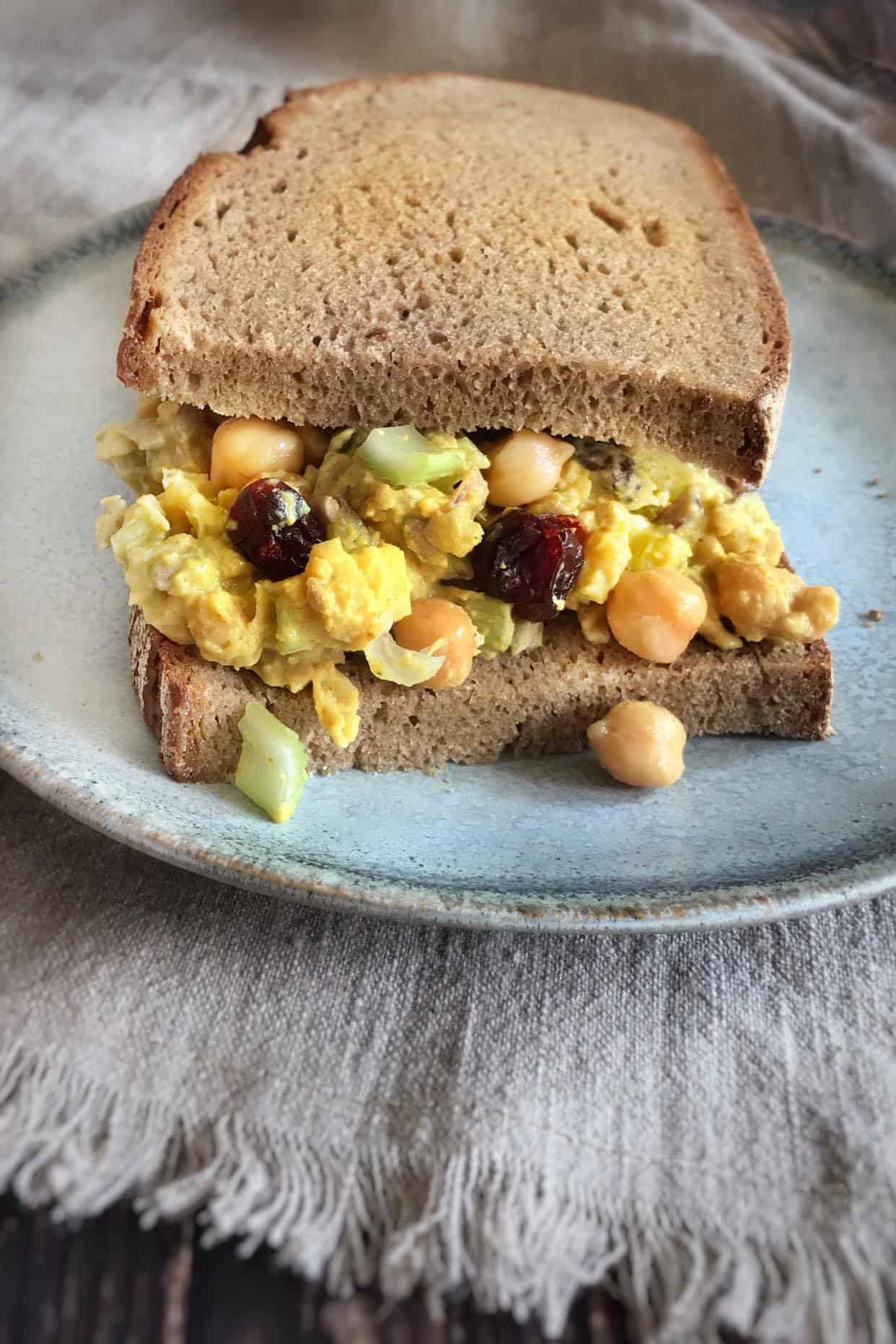 ---
Nutbutter & Jam Sandwich
When I was visiting my dad a few summers ago, he admitted that his favorite sandwich of all time is the good old PB&J. When it comes to easy vegan meals this one is a classic! I actually don't like peanut butter (I know, send in the Inquisition), but I love almond butter paired with apricot jam or chia berry jam. Add a few raw veggies or an apple and this is a simple yet hearty lunch for the ages.
Hummus & Cucumber Sandwich
Just toast your favorite sandwich bread, spread with hummus, add sliced cucumber and mixed greens or microgreens, and you've got an easy, healthy, and filling vegan sandwich. Pair it with an apple and carrot sticks, and that's lunch!
Veggie Wrap with Hummus
When you're on the go and don't have time to sit and eat a big salad, a veggie wrap or sandwich is a super quick and super delicious lunch option. Just spread your hummus on the wrap or bread, pile on some lettuce or spinach and pre-chopped veggies (I always keep some in the fridge), and that's it. I also really enjoy the sweet and sour kick of my spicy pickled cabbage.
---
Lazy Vegan

Snacks
Whether you need a little something to hold you over until dinner or you just want to relax in the evening with a little something to munch on, snacks are there to save the day. And while it seems like there are always new, healthy vegan snacks appearing on store shelves, there are also some really simple and healthy snacks you can make at home. I've listed a few of my favorites below, but for even more ideas, check out this collection of easy vegan snacks for kids (don't worry, adults will like them, too!)
Veggies with Hummus
I frequently eat this as a meal unto itself, but I'll list it here as a snack. To make it easier on yourself, pre-chop the veggies at the beginning of the week and store in the fridge in an airtight container lined with a paper towel or small kitchen towel. This will keep the veggies from getting too damp or soggy. Then when you're hungry just pull out the container!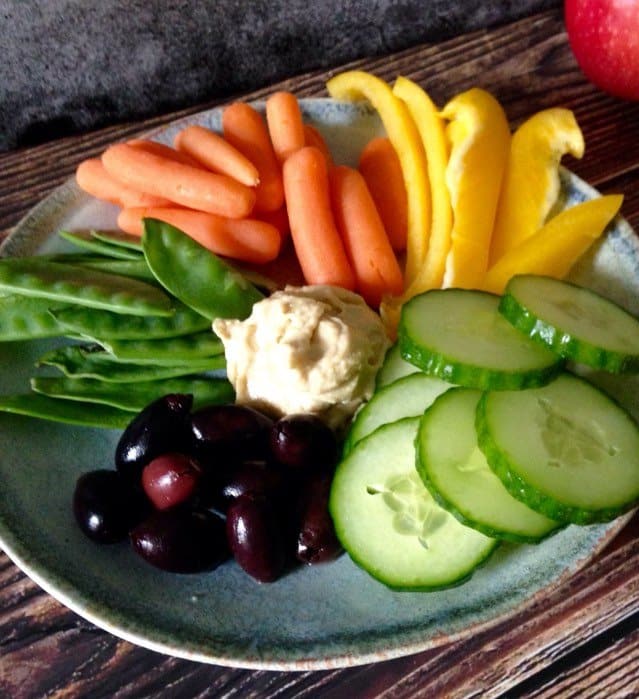 You can use store-bought hummus or make your own following this simple oil-free hummus recipe. Store in a mason jar in the fridge for up to a week.
Apple with Nut Butter
I love the flavor combo of crisp Pink Lady Apple slices with homemade almond butter. All I can say is yum!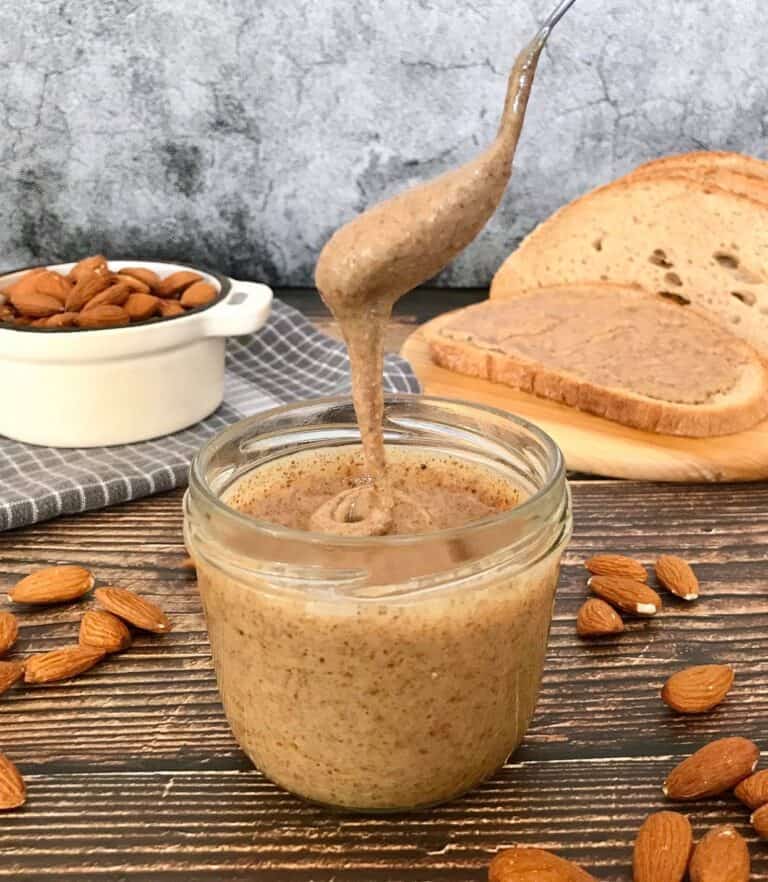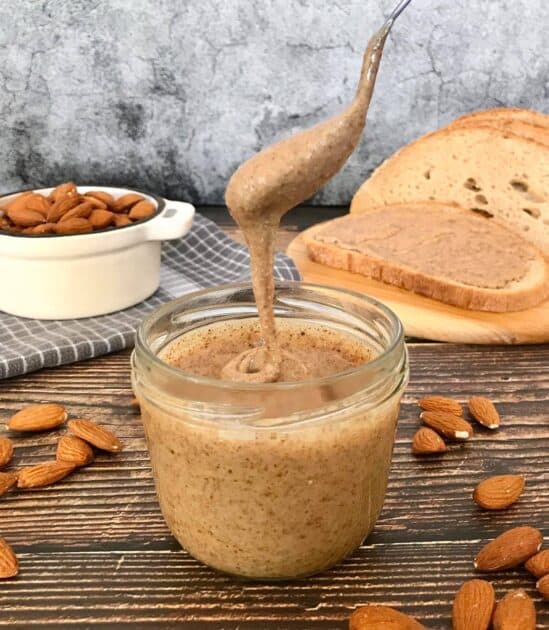 Rice Cakes with Jam or Nut Butter
Rice cakes have a really satisfying crunchy texture, and I love topping them with some homemade almond butter and this 2-ingredient berry jam. This is a great afternoon snack for keeping you full until dinner.
Popcorn
Popcorn is so easy to make on the stove or in an air popper! To make it vegan just skip the butter. Instead use olive oil, nutritional yeast, or whatever seasonings you have on hand for flavor.
---
5 ingredients (or less) Vegan Dinners
Before I get into the actual recipes, here are a few quick dinner ideas. Some of these use store-bought ingredients or frozen vegetables and that's okay! All of these vegan recipes have 5 main ingredients or less and can be prepared in less than 30 minutes:
Easy Vegan

Dinners
Getting a healthy and delicious dinner on the table every night seems to be the place where people struggle the most. Add in extra difficulty that most of us weren't raised on plant-based meals, and it's a recipe for frustration. But it doesn't have to be that way!
My advice to people struggling with what to make for dinner is always the same. Come up with a base of simple & easy dinners that you can rely on during those hectic weeknights, and use the weekends to experiment with new recipes, batch cook, or make more complicated dishes. For more tips, sign up to get access to my Vegan Meal Planning Tips & Printables Page. In the meantime, check out these easy weeknight meal ideas.
---
This one couldn't be easier. Just boil your pasta and saute red onions and cherry tomatoes. When the tomatoes start to get soft, mash them up with a potato masher and add a little water to deglaze and make a sauce. Garnish with fresh basil, balsamic glaze, and Vegan Parmesan. This is such an easy meal, you won't believe how flavorful and delicious it is! Click here for the full recipe.
---
There are all sorts of variations on the burrito bowl, but sometimes the simplest is best. This is a meal I make a few times a month, usually on nights when I'm lacking the motivation to do something more complicated. You just need 5 to 6 main ingredients and your favorite toppings. In 20 minutes you'll have a Chipotle-worthy bowl of goodness!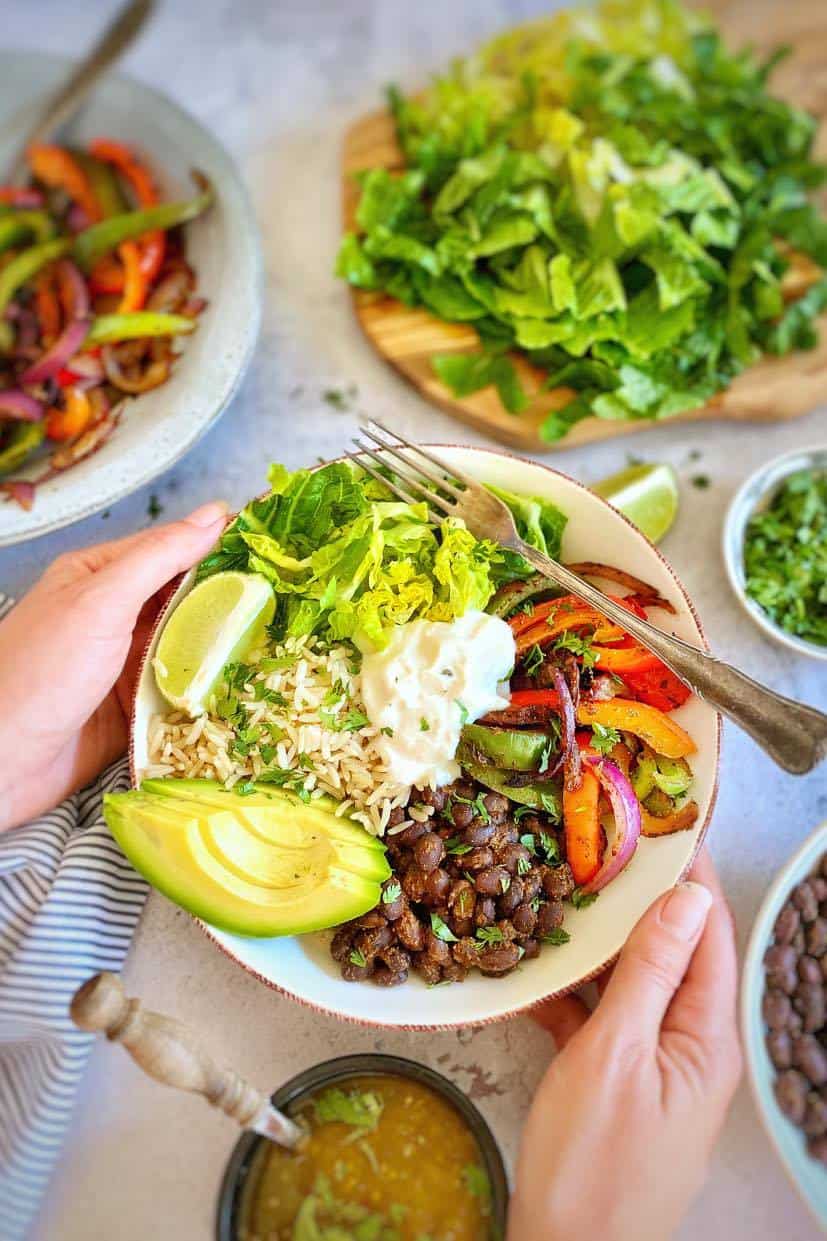 ---
Rice is so nice! It's so filling and goes with so many cuisines. For this meal, you don't have to do any prep work because you can use frozen mixed vegetables (whatever you have on hand). Just sautéed in a pan with coconut milk and a few tablespoons of curry paste while your rice is cooking. Throw in chopped tofu or lentils and you're done. Click here for the full recipe.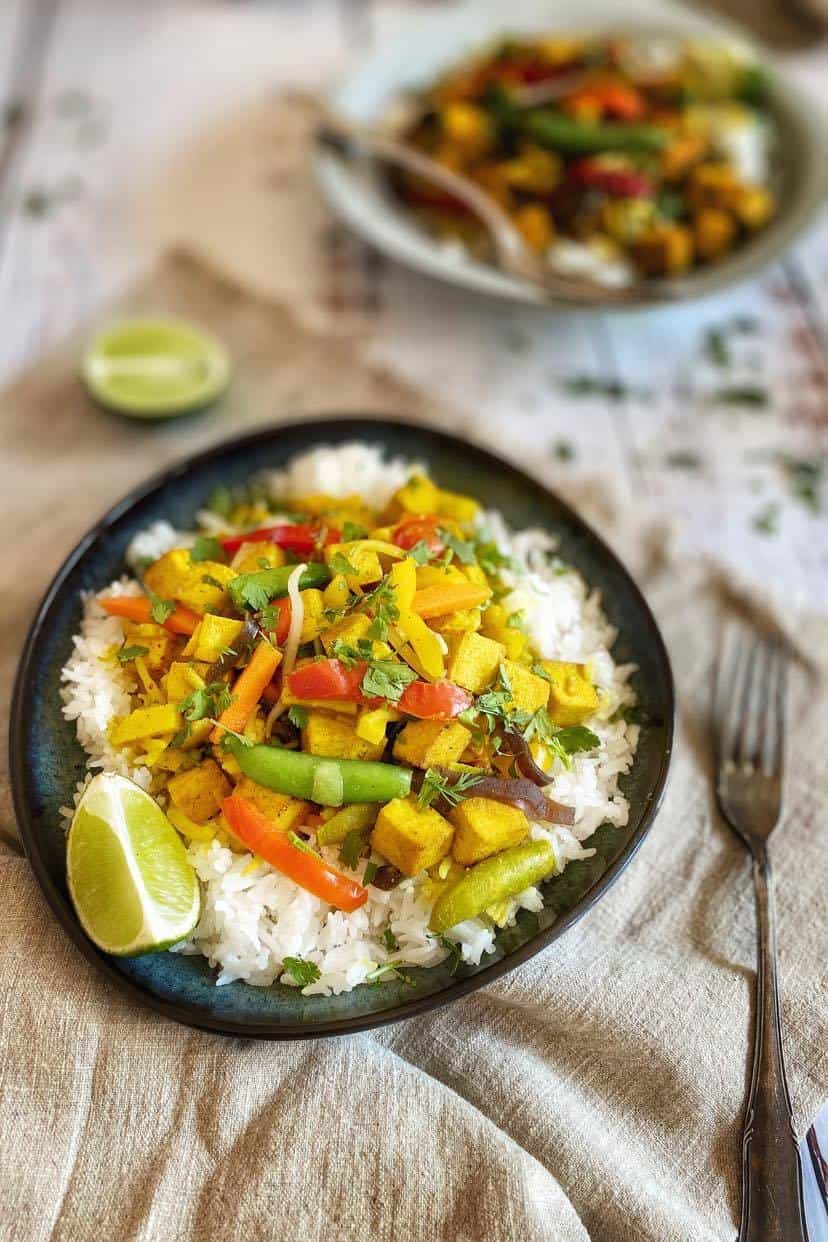 ---
Any soup can be veganized by simply leaving out the meat and using a vegetable broth base. For a creamy soup, sub coconut milk or nutritional yeast. I love hearty potato soups on a cold winter night, so my go-to is this Vegan Potato Soup. Feel free to switch things up by adding broccoli, corn, spinach, kale, or whatever fresh or frozen veggies you have on hand.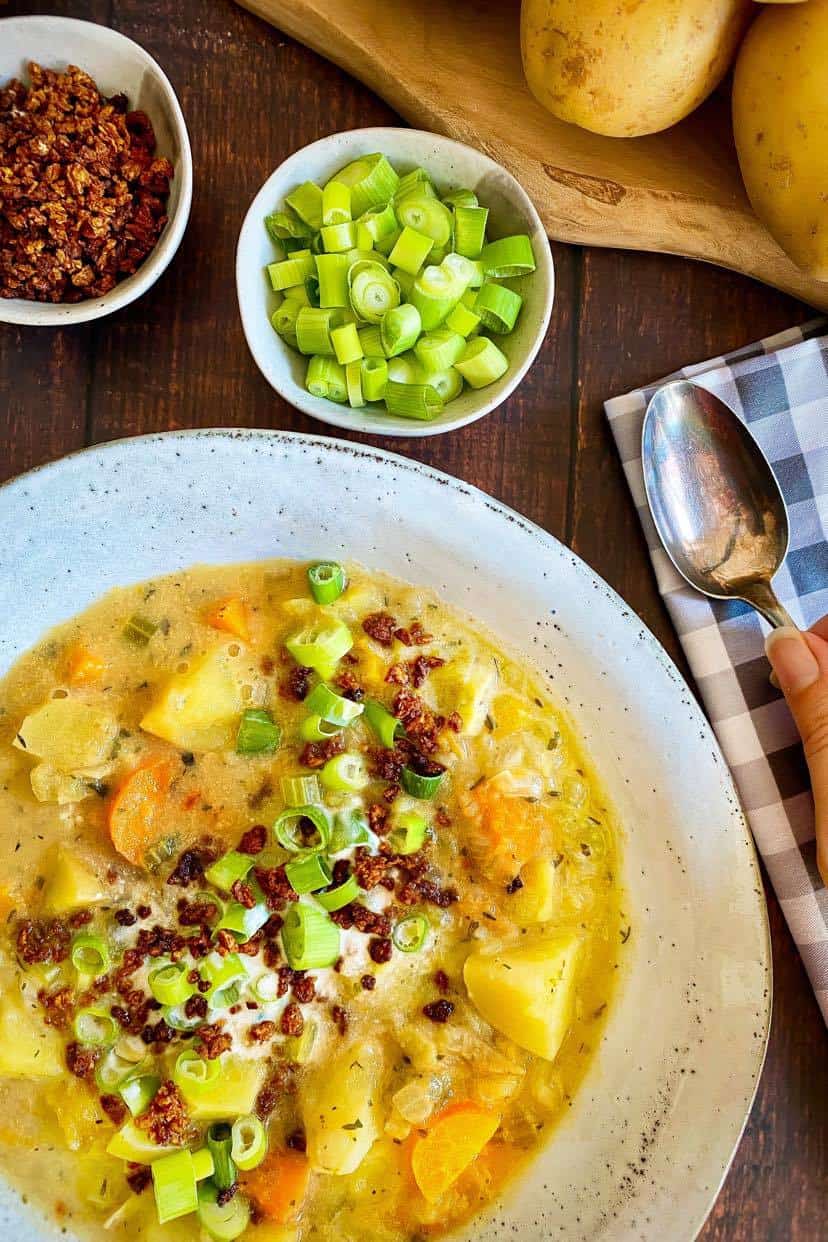 ---
If you're trying to use up a lot of fresh veggies at once, but not sure how they'll all go together, I have a simple solution. Throw everything on a sheet pan with some seasonings and bake on high heat for 20 to 40 minutes. Heat up some couscous or barley and serve with a dollop of vegan yogurt. I have a slightly elevated version of this recipe for sheet pan cauliflower and chickpeas here, but feel free to change it up and use whatever you have on hand.
You can roast most any veggie you like, but there are two things to keep in mind. 1) Don't overcrowd your sheet pan--you can use two if you need to (overcrowding the pan will result in steamed vegetables). 2) Consider the size and density of each veggie. Potatoes and carrots take longer to cook than tomatoes or sliced onions, but you can always precook the denser vegetables and add the others after 10 or 20 minutes.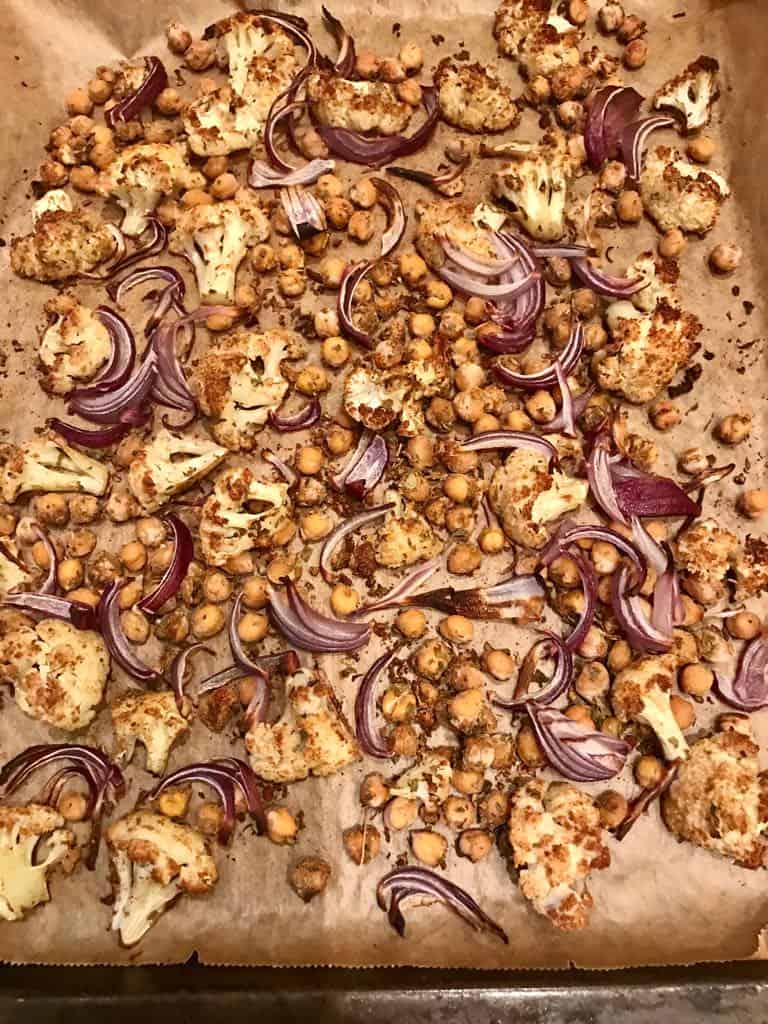 ---
______________________________________________________________________________
So there you have it! Lazy Vegan Recipes that don't rely on strange or expensive ingredients. Whether you're new to veganism or just trying to simplify your meals, I hope this list will help.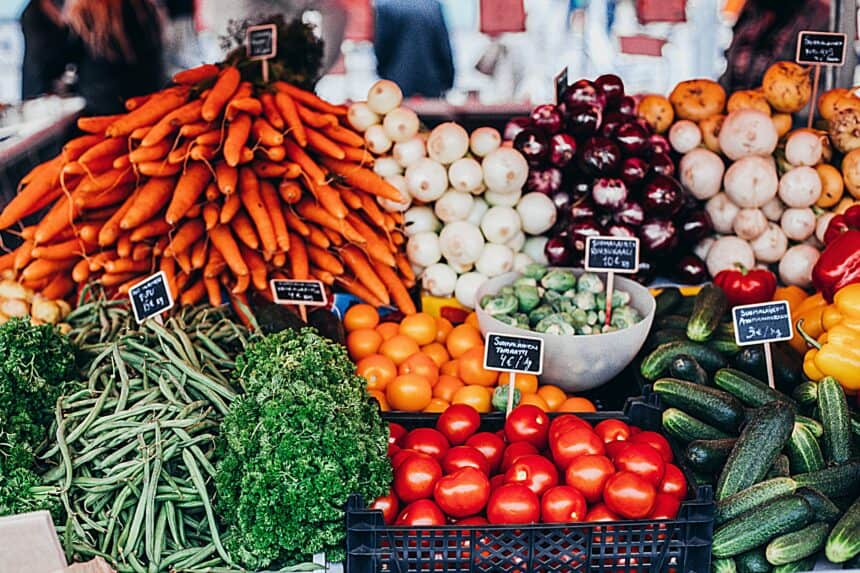 More Lazy Vegan Recipes:
Tips on going vegan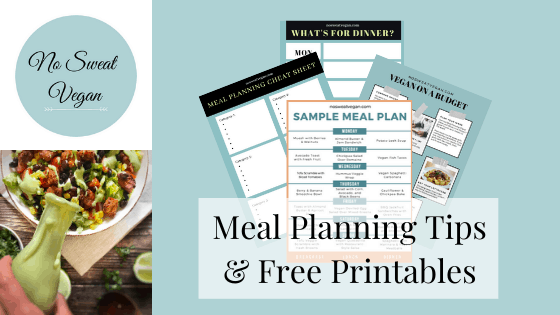 📖 Recipe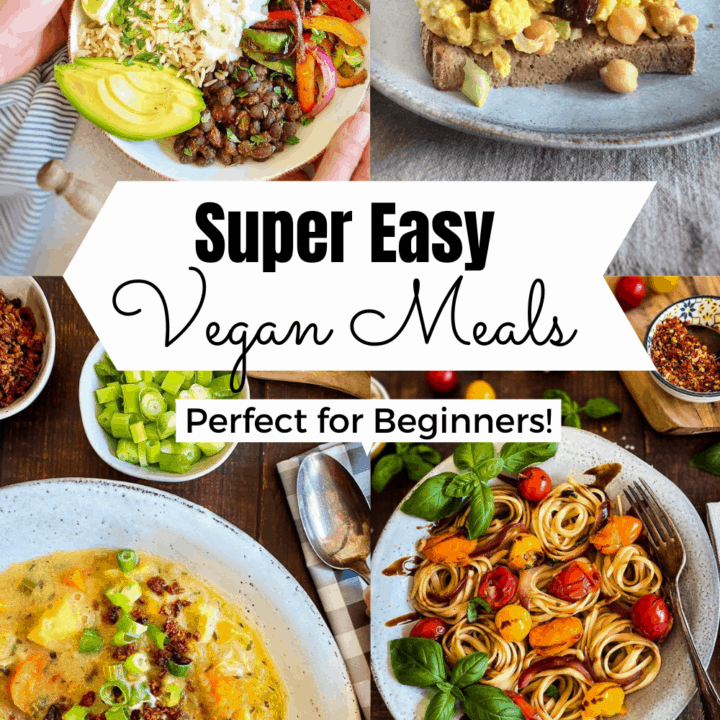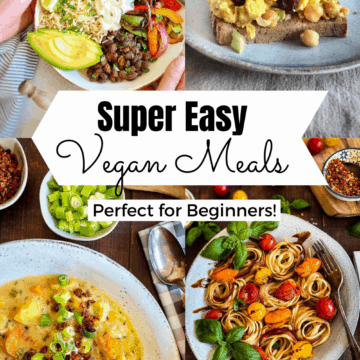 Lazy Vegan Recipes
Whether you're new to plant-based eating or just want a quick weekday meal, there's no need to overcomplicate. Vegan meals don't need to involve hours of prep work or strange ingredients to be delicious and filling. Here are the directions for making one of my favorite easy vegan meals: Spaghetti & Vegan "Meat" Sauce.
Ingredients
Optional Garnish
Instructions
Bring a large pot of salted water to a boil. When the water starts to boil, drop your pasta and cook to al dente according to the package directions.

Add the marinara sauce, water, and TVP to a medium pot, simmer over low heat until the pasta is done.

When the pasta is finished cooking, drain and serve toppped with the vegan "meat sauce" and vegan parmesan.
Save this Recipe
Saved!
Notes
This is an insanely simple meal that I make frequently. I always keep the shelf-stable ingredients on hand so I can quickly throw this meal together on nights I don't want to cook or when we have a busy schedule.
The half cup of water will help the TVP to rehydrate.
You can use any type of pasta you want, but I usually use whole wheat spaghetti.
You can use store-bought marinara or make your own following the linked directions for my simple marinara sauce.