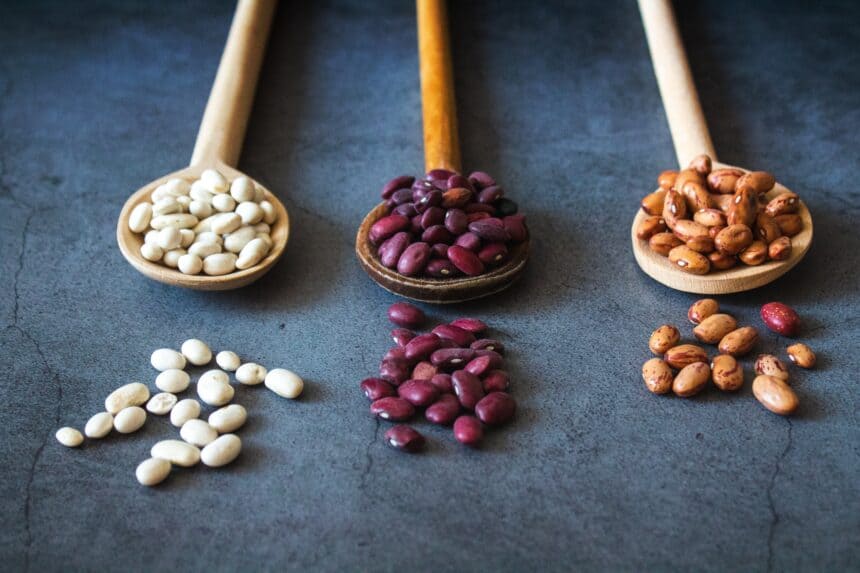 If you're looking to drop or reduce meat and dairy from your diet, first of all, Congratulations! Even cutting your meat/dairy intake by half makes a positive impact on the animals, the environment, and your health. But now that you've made the decision to eat more plant-based meals, you're not sure how to.
It makes sense—most of us live in a culture where meat is the main dish and dairy is everywhere. But guess what? It doesn't have to be like that. You have the power to flip the script and start eating in a way that's healthier, more sustainable, and cruelty-free.
Maybe you've already kicked meat or dairy out of your diet or maybe you're just exploring your options. Either way, if you're looking for more motivation, here are nine tips to help you say goodbye to meat and dairy.
1. Netflix and Chill
When I decided to stop eating meat, I wasn't sure if or how I would do it. But then I fell down a little rabbit hole called the internet. YouTube videos and vegan blogs led me to full-blown documentaries--one of which was literally life-changing for me: a little film called Earthlings.
I watched it. I cried. I was traumatized (but obviously less so than the subjects of the film). And when it was over, I was ready to begin my vegan journey. So if you want a one-stop, quick fix to cure your hamburger and chicken nugget cravings—then I suggest you take the deep dive into the likes of Earthlings or Dominion and never look back.
On the other hand, if the thought of subjecting yourself to several hours of gruesome animal cruelty footage makes you a little weak in the belly, then a) I don't blame you and b) you're in luck. There are plenty of more palatable documentaries available. Start with Forks Over Knives, What the Health, Cowspiracy, and Game Changers. Make a night of it. Invite your partner or roommates, pop a little popcorn, and chill. (Caveat: Please screen films prior to watching with children.)
2. Get Educated
If you want to go deeper into the health reasons to ditch meat, then dust off your library card or pull out your Kindle, and you'll find a wealth of entertaining and informative books and guides at your fingertips.
I particularly recommend How Not to Die and How Not to Diet both by Dr. Michael Greger. Both books are full of great tips for eating healthier and offer solid, evidence-based arguments that will motivate you to eat plant-based. Dr. Greger not only does an excellent job of wading through thousands of nutritional studies so you don't have to, but he also donates all royalties from his book sales to charity--so you know he's not just out to make a quick buck.
Other experts in the field include Dr. John McDougall, Dr. Colin Campbell, Dr. Caldwell Esselstyn, Dr. Neal Barnard, and Dr. Angie Sadeghi, just to name a few.
I also recommend this Vegan Starter Kit by Nutriciously. It's one of the most comprehensive vegan guides I've found. The bundle contains everything you need to go plant-based and maintain a vegan lifestyle, including a 200+ page Guide to Going Vegan, 40+ Delicious & Easy Recipes, an RD-approved 14-day Meal Plan, and more!

3. Family Meeting Time
Even if you live alone, you're going to eventually have to tell your friends and family about your plans to cut or reduce animal products. And if you live with a partner, children, parents, or roommates, this could be a potentially difficult conversation, as your choice will likely impact them.
My advice is to make this conversation as pressure-free as possible. Avoid accusations or commands (You Get NO MEAT!!!!!!!!). Instead, begin by talking about what led you to this decision. "So lately I've been reading/watching/thinking more about the health/environmental/animal impacts of eating meat." You know your audience, so put the focus on the reasons that will be most compelling to them while keeping yourself as the subject. "I want to do this for myself because I feel . . ."
With kids, I find it especially important not to be too forceful since it's in their nature to rebel against authority. You have to find a way to tap into what will motivate them to want to make changes on their own. With my own kids, telling them certain foods were healthy or unhealthy wasn't really effective because the concept was too abstract.
Instead, I framed it as a new and exciting "Adventurous Eating Club," complete with a (super lame) sticker chart and rewards along the way. I chose this method because my older son, who's the pickier of the two, has always been highly motivated by sticker charts. And it worked! Now, this kid who used to scream in terror at the sight of anything but plain pasta is (for the most part) willing to try new foods. Recently at dinner, he asked, "Is this a button mushroom?" before happily popping it into his mouth. I almost fell off my chair.
With teens, you might be better served by tapping into the emotional aspect of animal abuse or the logical side of the environmental crisis. With a partner, roommate, or parents, maybe health is the way in the door.
No matter who you're having this conversation with, don't assume you can force them to change their eating habits. You can't and you shouldn't. But you can tell them why you're making changes and hope they'll (eventually, someday) follow suit.
One of the most stressful things for people who go vegan but still reside with meat and dairy eaters is the feeling that they must continue to cook meat for everyone else. But you absolutely DO NOT have to do it.
If you're the one in charge of shopping and cooking, then you can also make a blanket statement like: "I won't be buying or making meat anymore in the house, but you can still make your own choices out of the house." Or "You can purchase your own meat, but I won't prepare it."
Another option is to start more gradually with Meatless Mondays or eating Vegan 3 days a week. And don't forget the vegan replacement products! Those can work wonders for people who don't want to give up the "taste" of meat and dairy.
Yes, refusing to cook two meals can get some pushback, and if it will cause you undue stress or put you in danger of verbal or physical abuse, then you need to do what's best for you. (And also, if the latter is the case, please seek the help of a friend or therapist). But if you're just worried that "My kid would never eat vegetarian food!" Give it a chance. You might be surprised at what happens.
4. Start with What You Know
Okay—so now that you've done your homework and have a solid grasp on WHY you should drop or reduce meat and dairy, you need some practical tips for HOW to go about doing it. First, make a list of all the vegetarian recipes you already know and use. Do you like pasta with a marinara sauce? Beans and rice? Vegetable soup? Three bean chili? Pancakes for dinner? A spicy veggie curry?
There are plenty of meals out there that you probably already eat or know how to prepare that don't involve meat and have minimal or easily replaceable dairy. Even if they aren't your favorites, you can still lean on them during the first few weeks of transitioning away from meat. Make it easy on yourself and before you know it, you'll wonder why you ever thought going vegan would be hard.
5. Make a Plan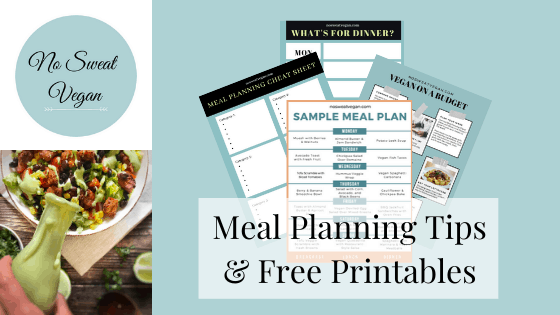 A meal plan, that is. Plot out your dinners for the next week. Be honest about whether or not you'll actually cook each night (if you go out to eat every Saturday, then plan to go out to eat—no need to waste money on food you won't cook. Just try to find a restaurant with good vegan offerings).
Next, start brainstorming ideas for the week. I know the internet is full of gorgeous and complicated vegan/vegetarian dishes, but cut yourself some slack in the beginning and plan to make simple, filling meals.
Give yourself a "leftover" night—or 3! No one says you need to slave over the stove for hours every day to be healthy. As you're planning out the week, start by breaking the meals into familiar categories and go from there. Here's a sample:
Monday: Soup and Salad
Tuesday: Tacos (obviously!)
Wednesday: Pasta
Thursday: Leftovers
Friday: Pizza
Saturday: Eat Out/Take Out
Sunday: Experiment Day! (Choose a day when you have time to make a new, exciting dish. Let the internet be thy guide.)
For more ideas, check out my free Meal Planning Printables. They're free to subscribers of No Sweat Vegan.
6. Simple Swaps
Yes, you can make a delicious vegan steak or "no-beef" wellington or . . . anything, really! . . . but those are slightly more complicated recipes that require specific, possibly unfamiliar ingredients and a lot of time. Save those types of meals for Sunday afternoon or a holiday dinner. At the beginning (and for me, even now), I found the simplest meals to be the most filling and wholesome. So here are a few tried and true swaps:
Try lentils and diced mushrooms in a meatless Bolognese
Go for pinto beans and extra rice next time you're craving a burrito
Make black beans, sauteed peppers, or shredded king mushrooms the star of your tacos
Use chickpeas in place of chicken for a "no-chicken salad" or wrap
Use veggie broth as the base of a hearty potato soup or veggie stew
Instead of baked chicken or fish as your main dish, try my recipe for super simple tofu nuggets
Swap canned jackfruit for shredded pork or chicken. This recipe for BBQ jackfruit sandwiches is a great place to start.
Sample the endless variety of meat replacements found in any supermarket (they're not healthy, but for many people, these options help bridge the gap or satisfy that craving)
Pro tip: Use a variety of spices to flavor your meatless meals. Whether it be chili powder, cumin, and coriander for a Mexican twist or smoked paprika to bring a rich undertone to a Tuscan bean stew, spices are what make any dish really stand out.
7. I've Bean Meaning to Tell You. . .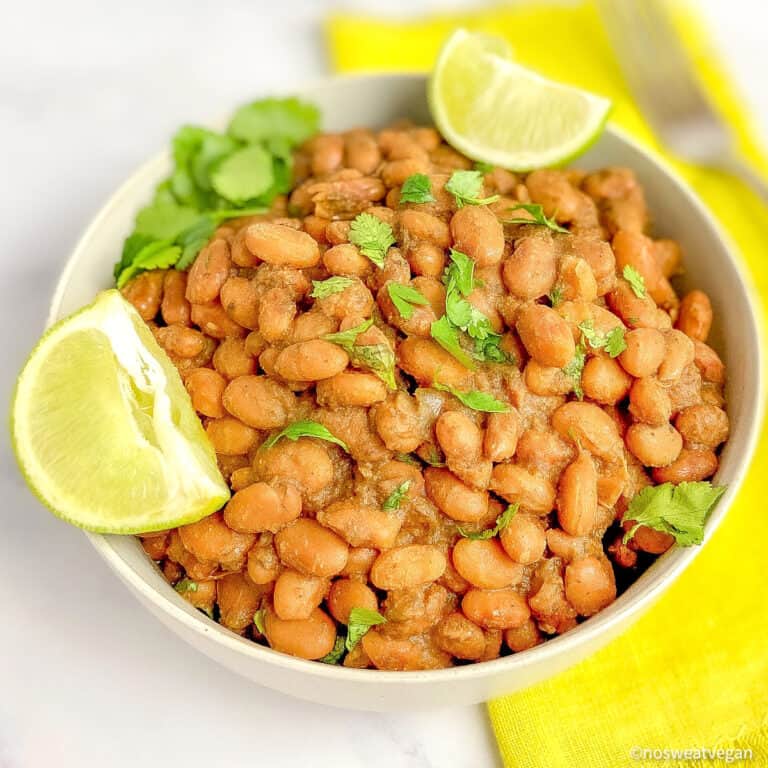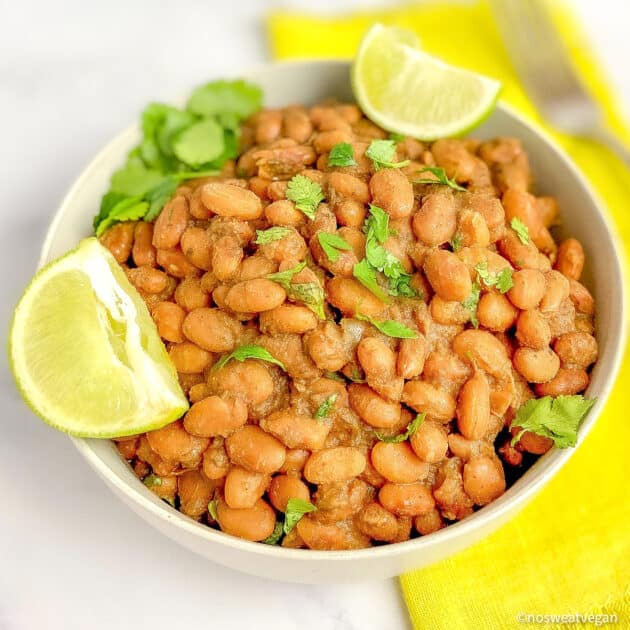 Beans and other legumes are one of the simplest swaps you can make, but some people find that when they stop eating meat and start eating more fibrous foods, they suffer from gas and bloating. That stinks! (Literally!) But don't let it put you off.
If you start incorporating more beans into your diet gradually, you probably won't have any problems. But if you do, the symptoms usually go away after a few days (your gut bacteria will change--but for the better!). I personally eat multiple servings of beans almost every day, and my intestinal track has never felt so good! However, if you continue to suffer from cramps and bloating after several days or weeks, then be sure to see a doctor to rule out any underlying problems.
8. Learn to Love Tofu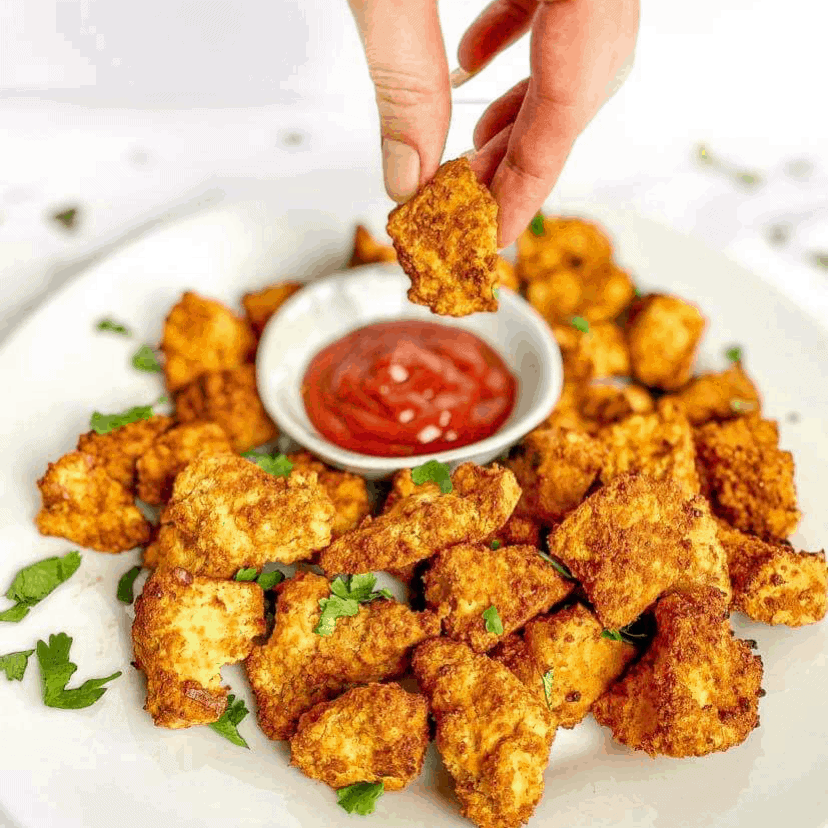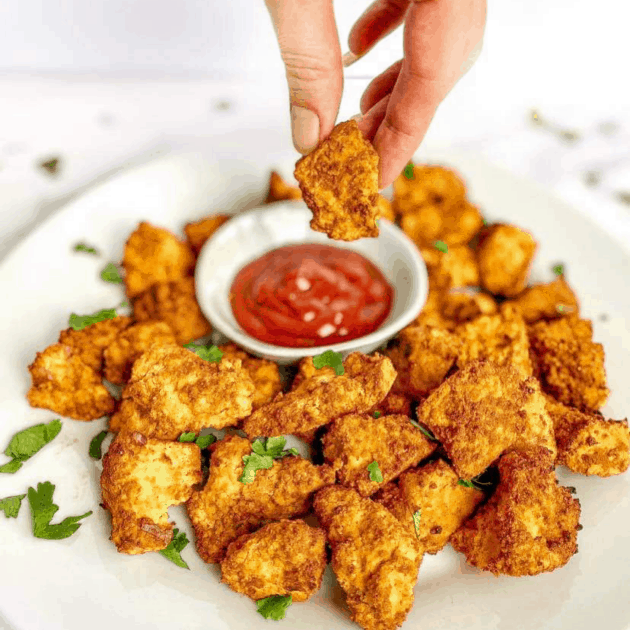 Uh-oh . . . she said the "T" word. Yes, I did. Tofu. Say it with me. TOFU.
A few weeks ago, I mentioned to some friends that I'd made my yummy tofu nuggets for dinner the night before, and you'd have thought I said I'd fed my family garbage and rat tails! "Yuck!" they exclaimed. "Tofu!"
I firmly believe that if you don't like tofu, then you've never eaten properly cooked tofu. Maybe you had it at a restaurant once and it tasted bland and squishy so now you've written it off for life. Not so fast! Tofu straight out of the package is pretty blah, but when properly prepared it can take on a variety of textures and flavors. You can make it into a creamy ricotta, an egg-like tofu scramble, or—my personal favorite—tofu nuggets. Don't just take my word for it. Try it out and let yourself be surprised.
9. Don't Skimp on Comfort
One of the biggest mistakes newbies make when going plant-based is to simply stop eating meat without replacing it with other nutrient-dense food. Or to assume that healthy eating means only eating salads. But going vegan isn't about starving! If anything going veggie means you get to eat more (Woo-hoo!!). Just be sure to fill up on beans, starchy vegetables, and whole grains that will keep you full. (Yes, when you eat plant-based you get to eat ALL THE CARBS.)
For breakfast, oatmeal, vegan granola, or muesli topped with nuts, berries, and sliced banana is a simple and delicious way to start the day. At lunchtime, I love a big buddha bowl with whatever grains, beans, and veggies I have in the kitchen. If I pair that with a big apple, I'm full until evening. And for a satisfying weeknight dinner, I love cooked barley with veggies, tofu, and a simple Asian sauce. On cold winter nights, a big pot of potato veggie soup warms you up. BBQ jackfruit . . . veggie tacos . . . mushroom stroganoff . . . vegan macaroni and cheese. . . . I'm getting hungry just thinking about all the possibilities.
So Much Food, So Little Time
The funny thing about going vegan is that once you learn the ropes, you'll feel like plant-based meals actually open up a wealth of possibilities. I know it might seem daunting at first, but with a little preparation and experimentation, you'll learn how to eat less meat and dairy and be a pro in no time. Before you know it, you won't even remember why you ever cooked any other way.