Whether you're cooking for kids who are new to plant-based eating or you're just looking to update your current rotation of meals, this list of delicious Vegan Recipes for Kids will have you covered.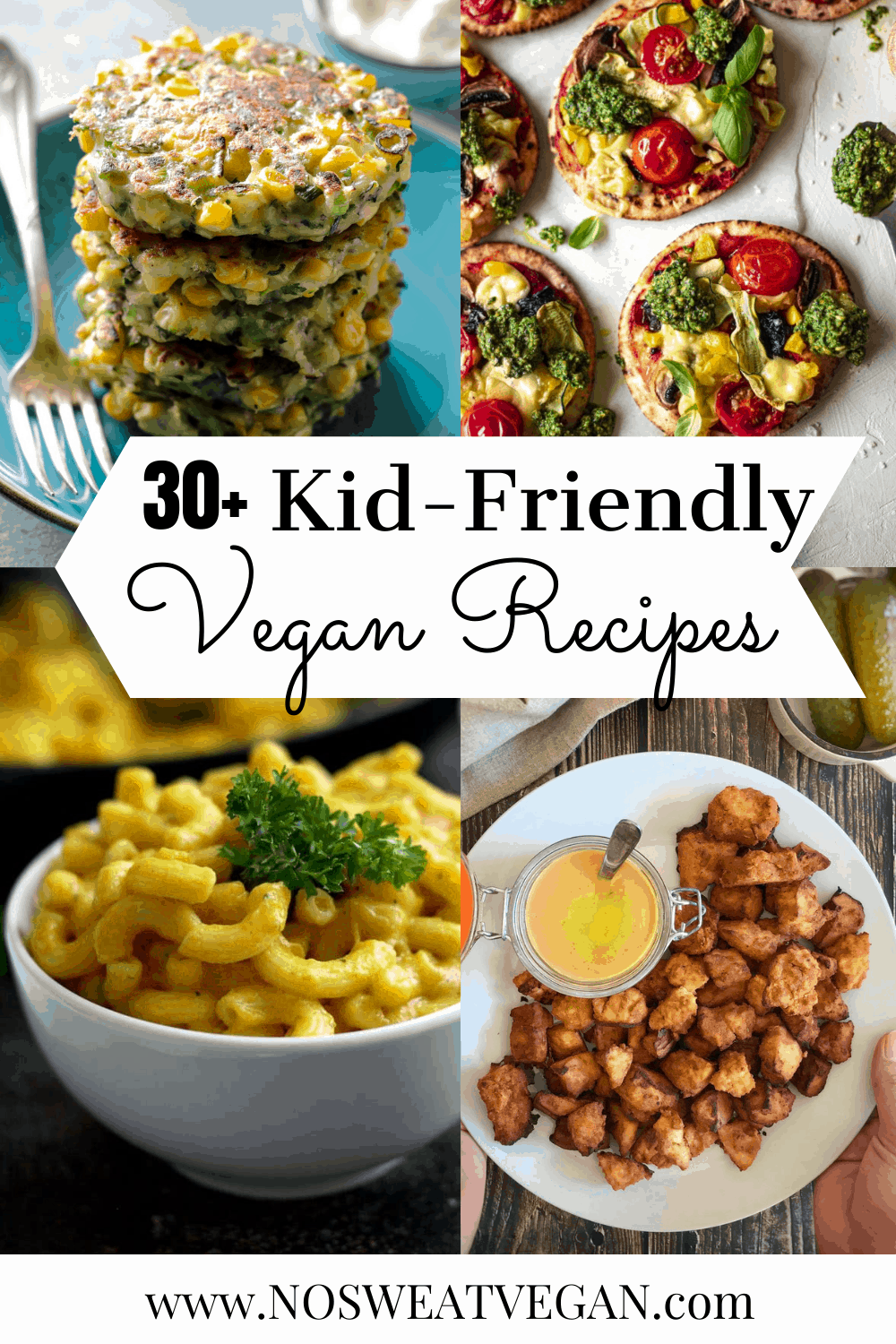 When it comes to what we put on the table, kids can be our toughest critics. That's why it's important for parents and caretakers to experiment with different recipes and keep trying to introduce veggies. But alternating with simple and familiar dishes can also help ease the stress of mealtime. Thankfully, there of plenty of Vegan Kids Recipes that reimagine old classics, and still more that will be new and exciting.
Jump to:
This list of Vegan Kids Meals includes recipes that are:
Quick & Easy for busy families
Meatless/Vegetarian
Dairy-Free
Healthy & Full of Veggies
Low Sugar or Sugar-Free
Low Oil or Oil-Free
Lunchbox-Friendly
Picky-Eater-Friendly
Fun & Delicious!
---
How to Introduce Plant-Based or Vegan Meals to Kids
If you've decided that you want to eat more (or all) vegan meals, it might come as a bit of a shock to your family, but that doesn't mean you should give up or cook two meals every night.
Have a discussion with the people you cook for and explain--in age-appropriate terms--why you want to change your diet. The biggest thing that kids want is often the thing parents are most hesitant to give--control over their lives! So look at these recipes together and let your kids help plan out the weekly menu. They'll be much more willing to try something new if they chose it!
Whenever I introduce a new dish, I try to make sure there is something familiar on the table as well. A side dish, for instance, that everyone likes. Another important piece of advice for anyone trying a new way of eating: be sure to have some backup food on hand in case the meal is a massive fail (even if it's just bread and peanut butter). Hangry kids are no joke. When in doubt feed them something, even if it's not the incredible meal you had envisioned! Then try again tomorrow.
How to Get Picky Eaters to Try New Foods
Most people have food preferences, and kids are no different. But because kids can have especially sensitive palates and texture sensitivities, it can be extra challenging to get them to try new foods.
In my experience, trying to force kids to "like" foods always backfires. So I make the food, I offer the food, and I try very hard not to get offended if the food is rejected. Training our tastes can take time and for some people, it might take years. But don't give up hope!
As an anecdote: when I was a child, I was incredibly picky and VERY hesitant to try new foods. I frequently ate applesauce and white bread for dinner. Sometimes I wonder how I survived into adulthood. But I did, and in my 20s I started trying new foods and expanding my range, and now I'm proud to say I have done a complete 180. I'll happily try anything plant-based, no matter how strange.
My point is, I never wanted to be a picky eater. But there was no amount of compulsion that could have changed me. My tastes had to develop when the time was right. So if you fear your picky eaters will never expand their palate, just keep showing them the way and eventually, they'll follow your lead.
Vegan Recipes for Kids
On this list, I've included plant-based breakfast, lunch, snack, and dinner ideas. I purposely left out dessert, because, let's face it, dessert isn't exactly a hard sell for most kids. Something tells me that's not the area where most of us are struggling. So I wanted to focus this list on the four places where we actually need some inspiration.
I included foods that are familiar and dishes that might be a reach. A few healthy, homemade, vegan versions of classic kids fare and a few things maybe even you haven't tried yet. My gauge for everything on this list was simple: would I want to make this dish for my own kids and is there a chance they'd go for it. I also included a few of my own recipes that I know my kids love! Let's get started.
---
Vegan Breakfast Recipes for Kids
Breakfast is one of those meals that can be as simple or challenging as you want to make it. Moreover, what we serve kids for breakfast is probably going to look different on a busy weekday than it will on a lazy weekend. If you want to get really basic (as I usually am), breakfast can any of the following:
But if you want to up your game a bit, here are some other great vegan breakfast recipes for kids. I've also included a 7-day Breakfast meal plan to show you how you can create a week's worth of breakfasts for a family of 4 with just 1 hour of prep on the weekend.
Kids love tacos--why not serve them for breakfast, too? These Vegan Breakfast Tacos are a savory take on breakfast with a Mexican-inspired twist. They're easy to make, gluten-free, and best of all – delicious!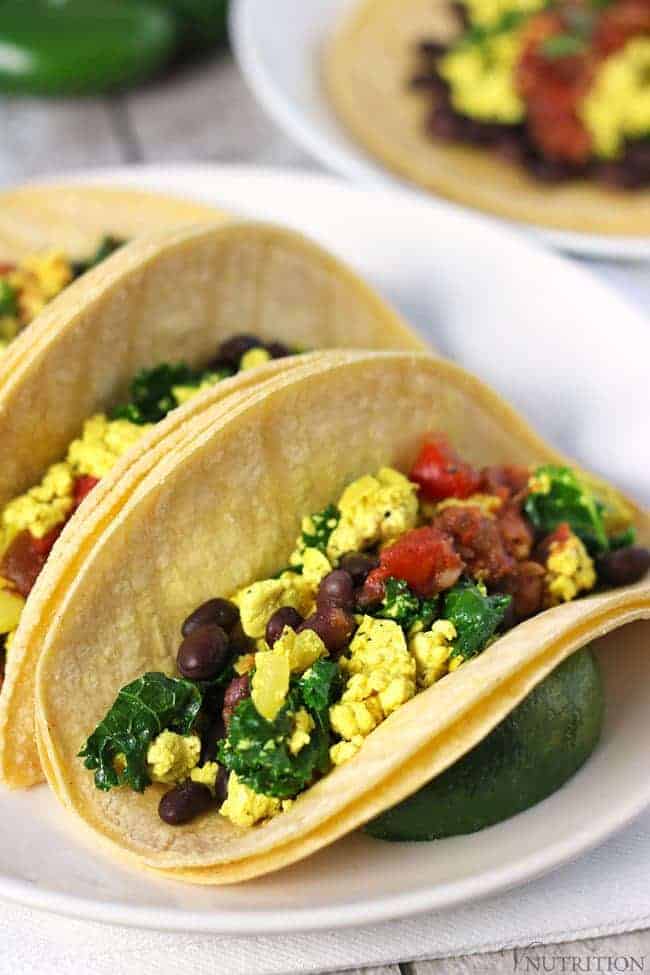 ---
These Baked Turmeric and Oatmeal Banana Donuts will fill up your kids' hungry bellies and leave them feeling ready to take on the day. They make a perfect grab-and-go breakfast or Sunday morning treat.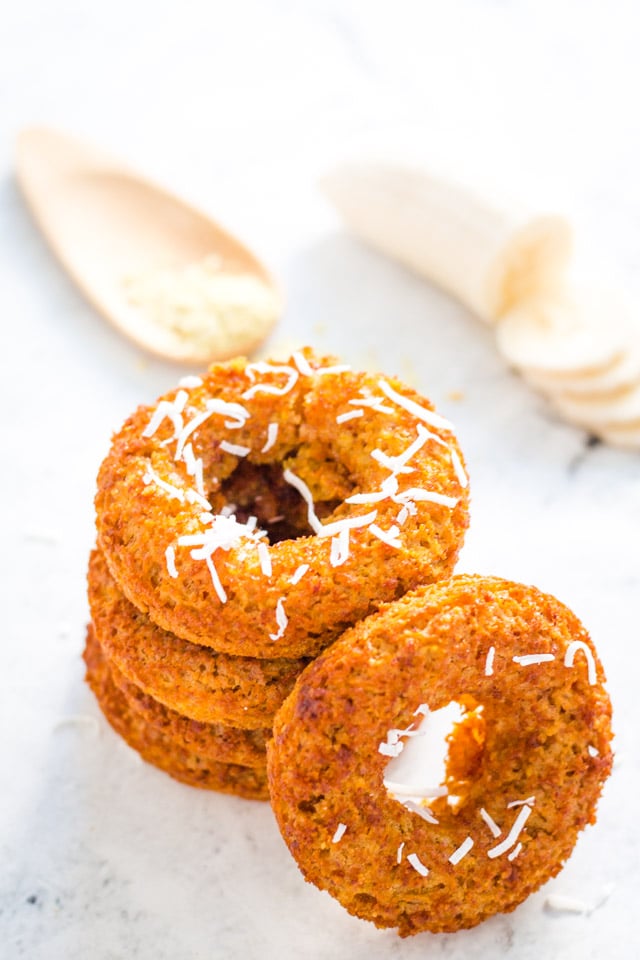 ---
These vegan zucchini muffins are soft, sweet, and full of healthy ingredients. With no oil or refined sugar in the batter, you can feel good about serving them to your family. Make a big batch and freeze for a quick breakfast any day of the week.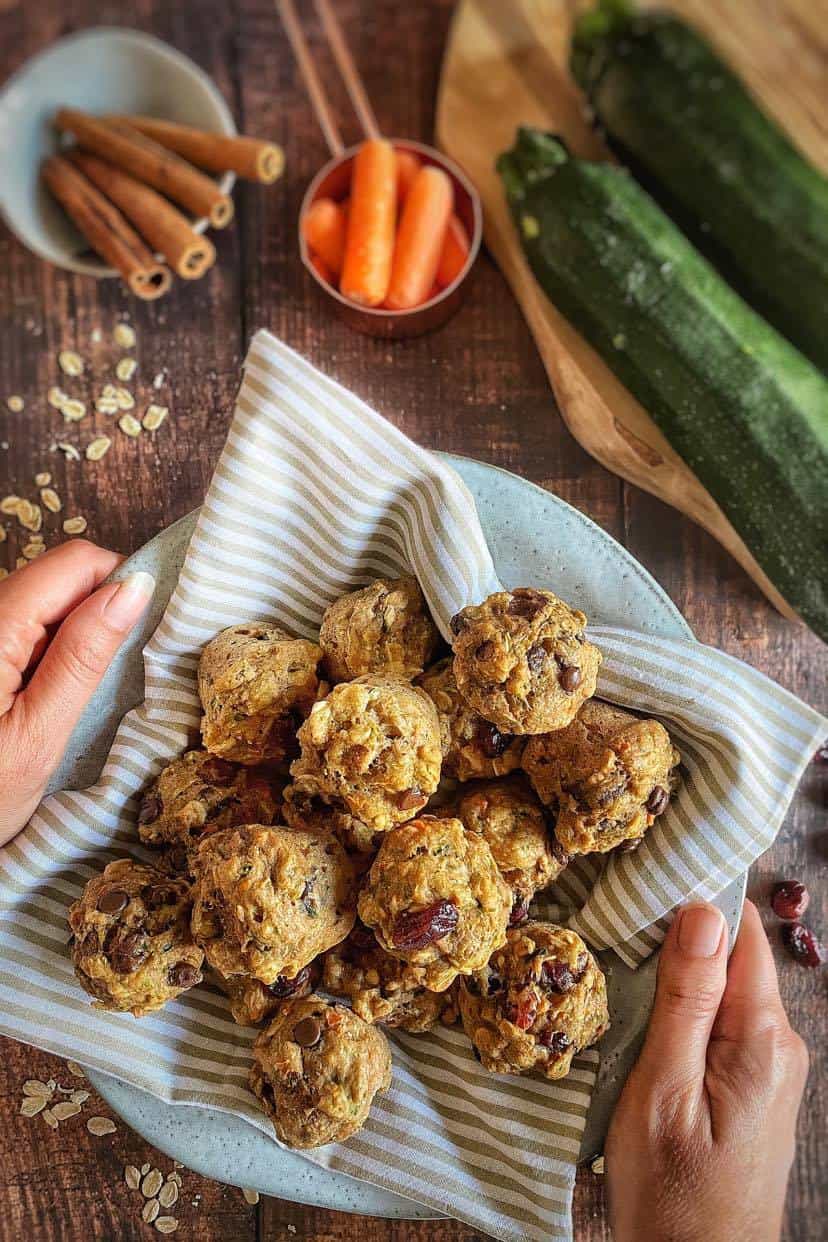 ---
You'll never buy store-bought again after you try this homemade Vegan Granola Recipe. It's lightly sweetened and the crunchy clusters are loaded with oats, nuts, dried fruit, and warm cinnamon. Plus, it's so easy to make -- just combine the 8 ingredients together and bake into golden perfection!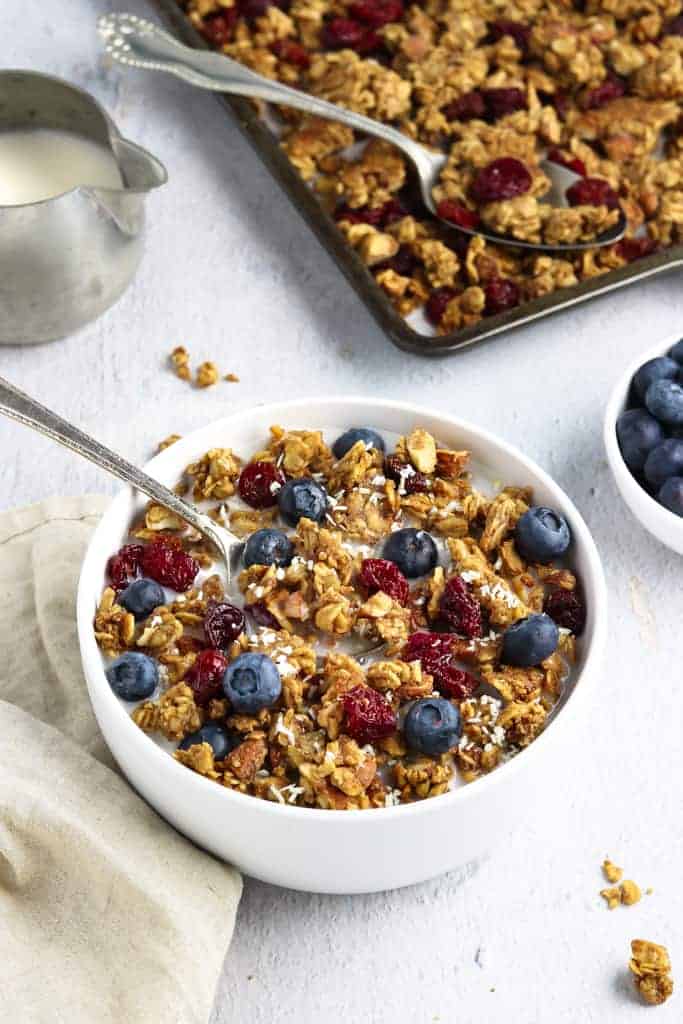 ---
This easy breakfast bars recipe is made in one bowl in 30 minutes, and is loaded with fiber, protein & omega-3s to keep your kids full all morning long! Make ahead for grab-and-go breakfasts all week long.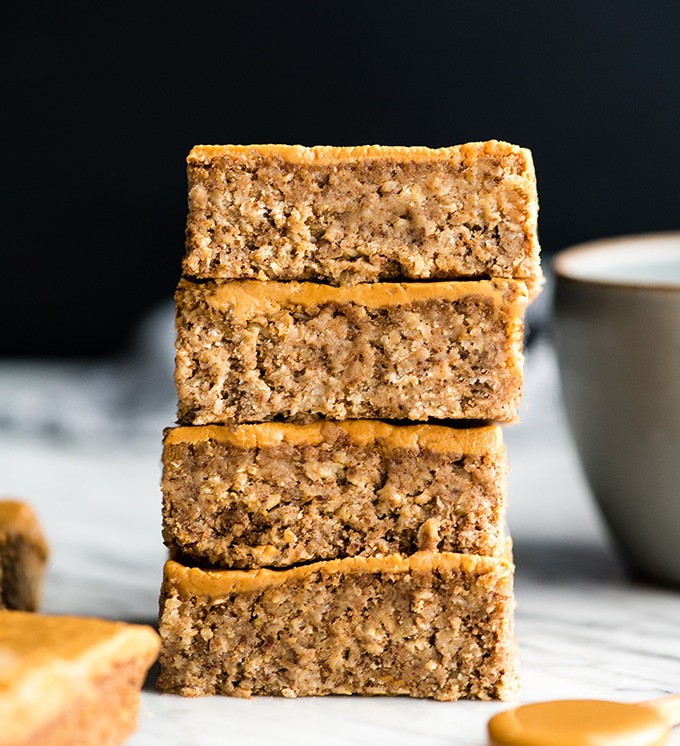 ---
Vegan Kid's Lunch
I've always struggled with lunch! I'm either packing it ahead or rushing to get something hot on the plate in as little time as possible. I usually gravitate toward lunches that are super simple or else things that can be prepped ahead. (And let's not forget my favorite: leftovers)
Here are some basic but delicious lunches that my kids love and that pack well in a lunchbox:
Peanut butter/sun butter and Chia Jam Sandwich
Hummus and Cucumber Sandwich
Black bean burritos
last night's leftover pasta!
But if your kids are getting bored with the basics or need to meet specific dietary rules for school, check out these easy options.
---
Looking for an easy to make, kid-friendly, inexpensive, high-protein vegan meal? These delicious vegan quesadillas can be filled with any flavor hummus or veggies you like! Perfect for a quick lunch.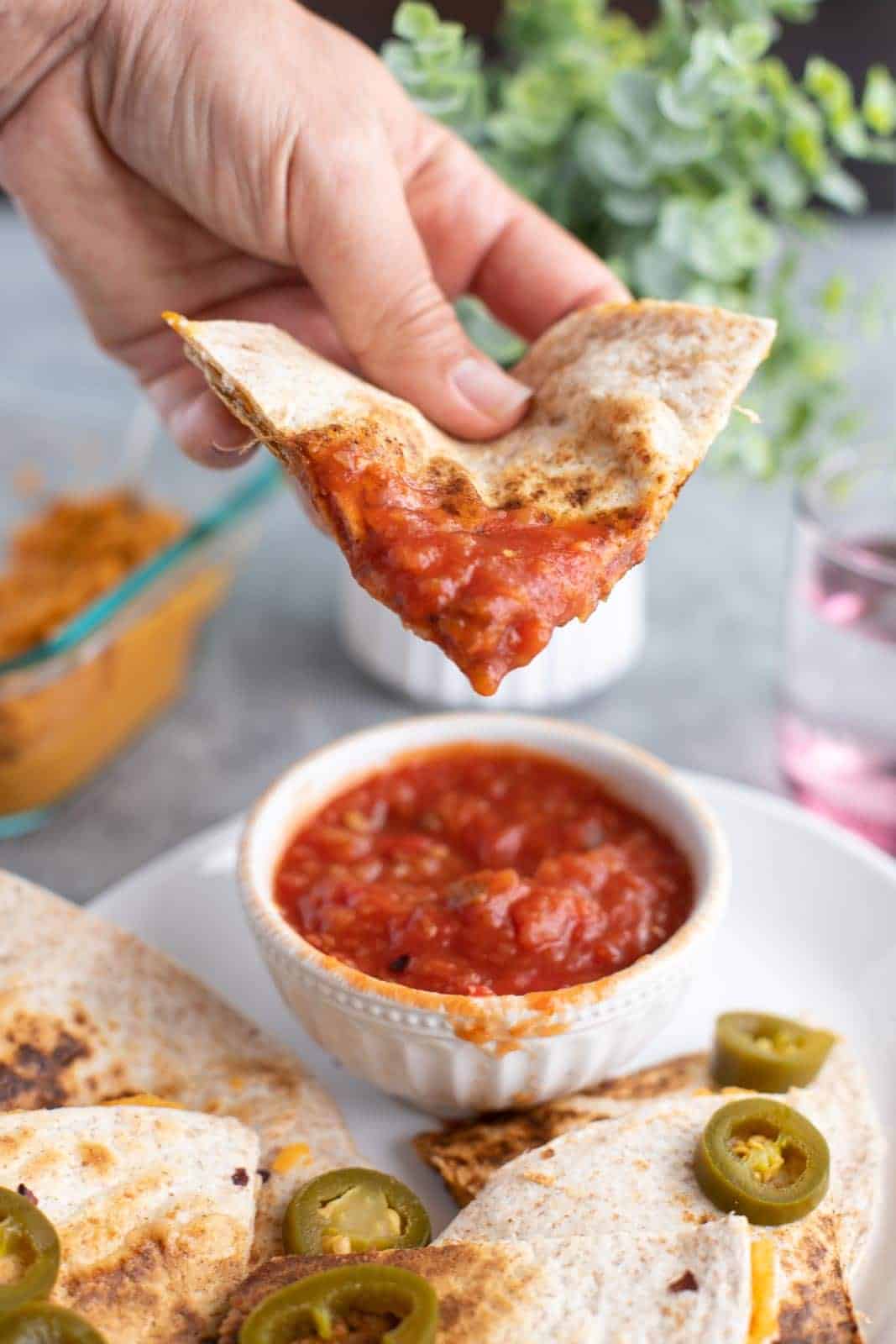 ---
Fun fusilli pasta, creamy vegan pesto, earthy chickpeas, and bright roasted vegetables, combine for a quick, easy, and colorful vegan pesto pasta salad. This recipe is oil-free but full of flavor. Make ahead for easy, kid-friendly packed lunches throughout the week.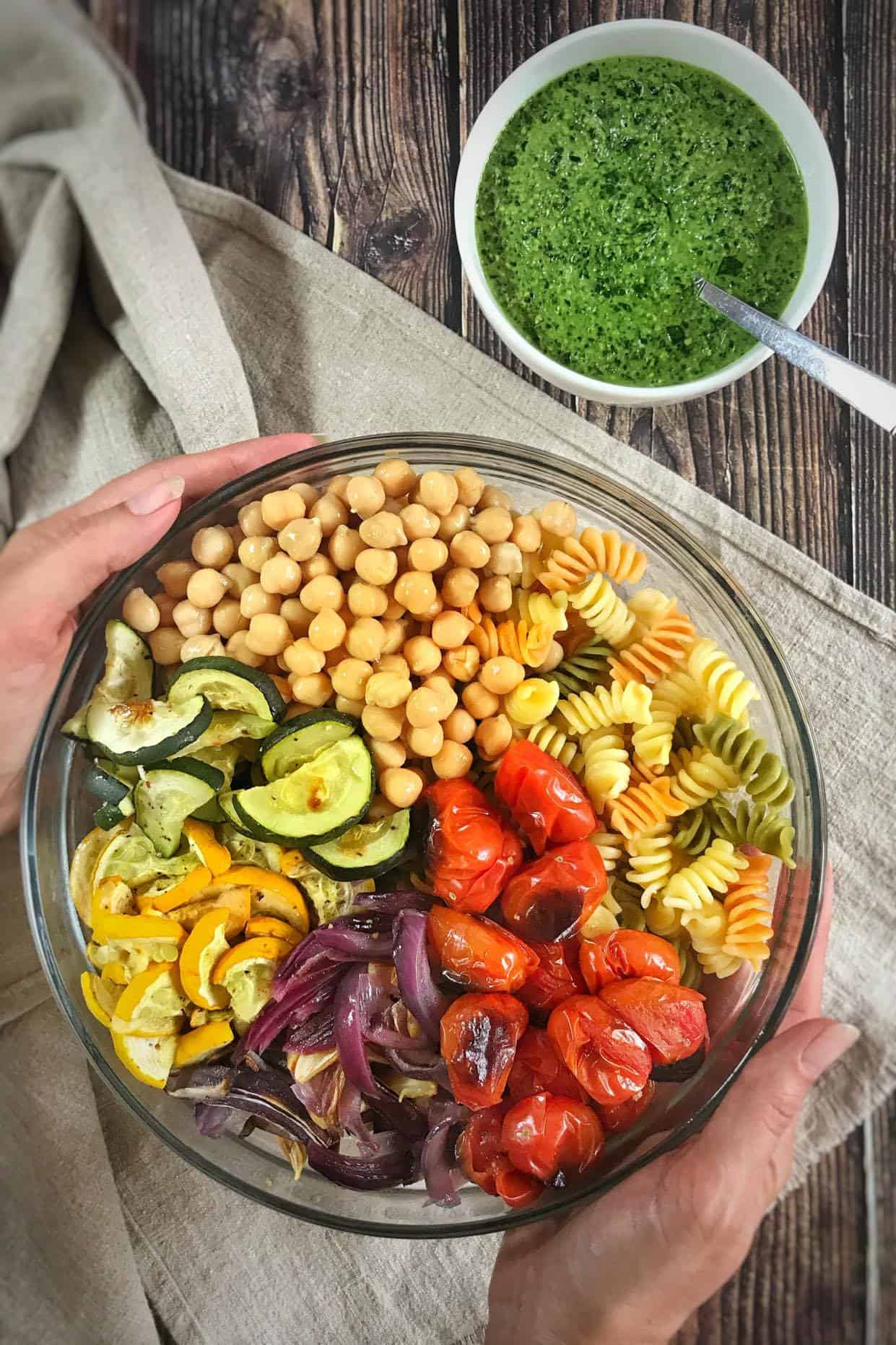 ---
What's more comforting than a classic bowl of tomato soup? Pair with a vegan grilled cheese for a delicious meal that kids and adults can enjoy together. Pack in a thermos for a warm school lunch.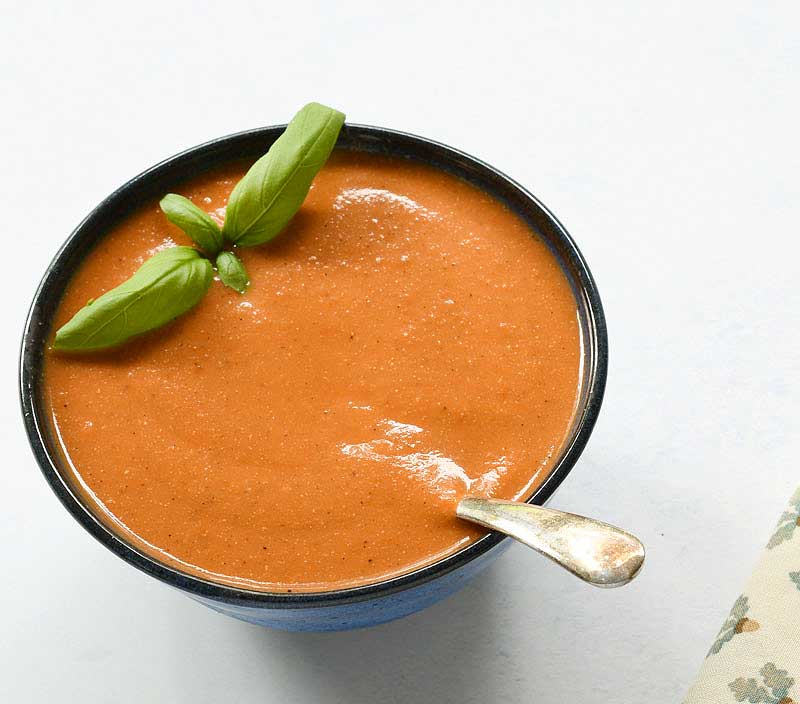 ---
This Vegan Mac and Cheese is a delicious vegan take on an ultimate comfort food classic. Packed with veggies and plant-based protein, this easy 30-minute vegan mac 'n' cheese recipe will become your family favorite!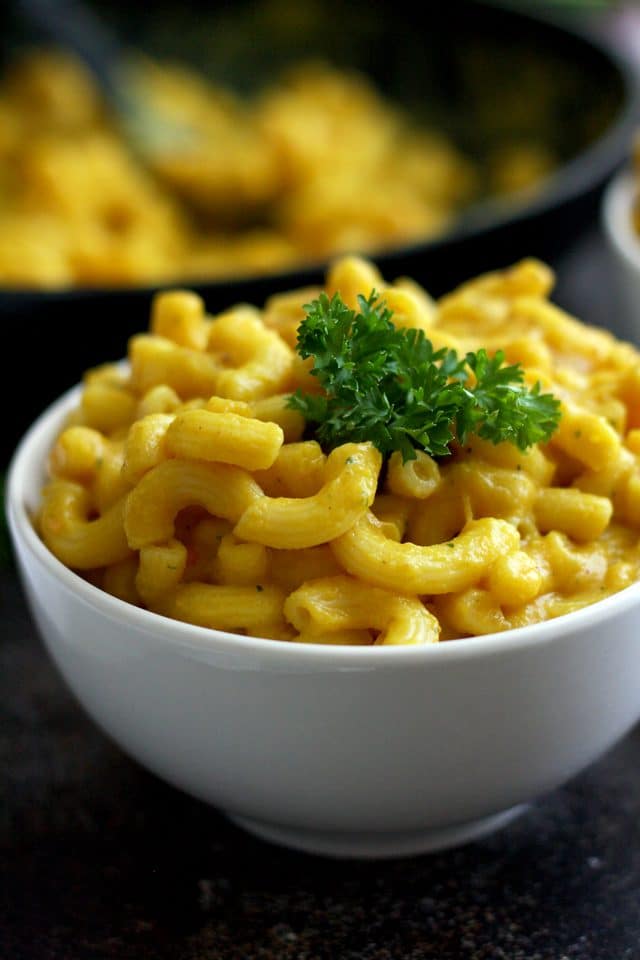 ---
Your kids will love these Vegan Pita Pizza topped with lots of vegetables, sweet caramelized onions, and a pesto even more vegetables. Quick, easy, and gluten-free!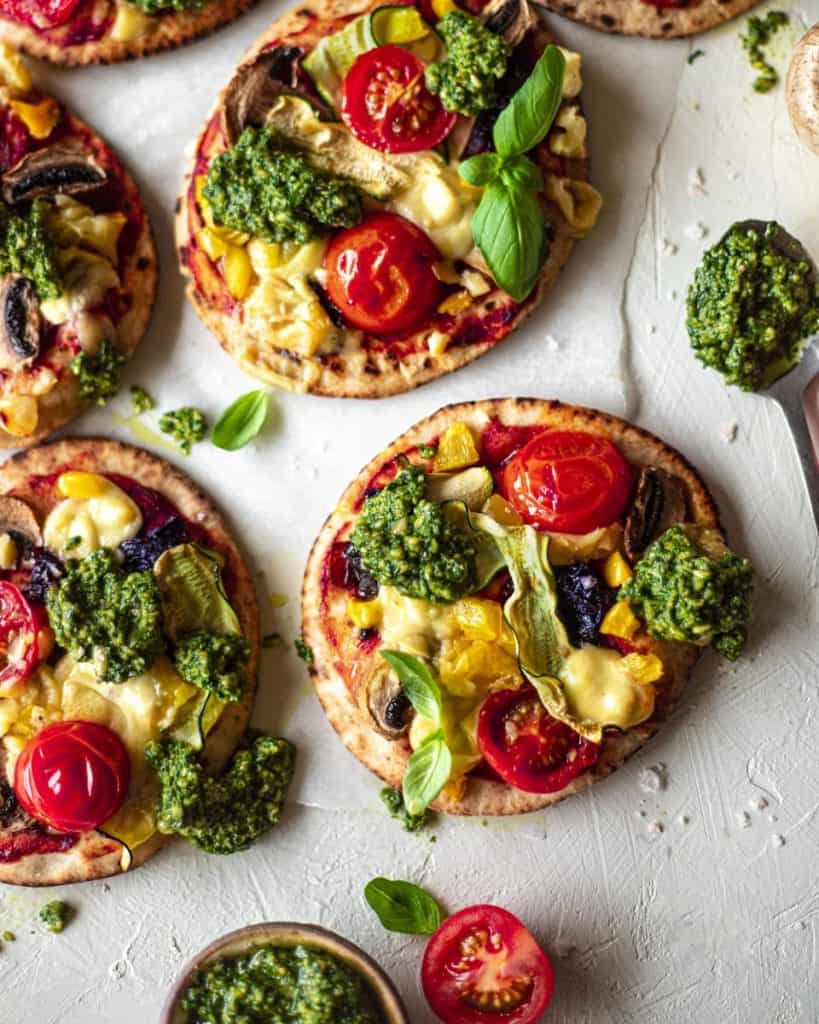 ---
You just need 5 ingredients for these cute bear-shaped tots! The outside is crispy while the inside is soft and fluffy. They're a healthy, gluten-free side for any age. These teddy tots can be prepared in advance, frozen, and cooked in the air fryer right before eating.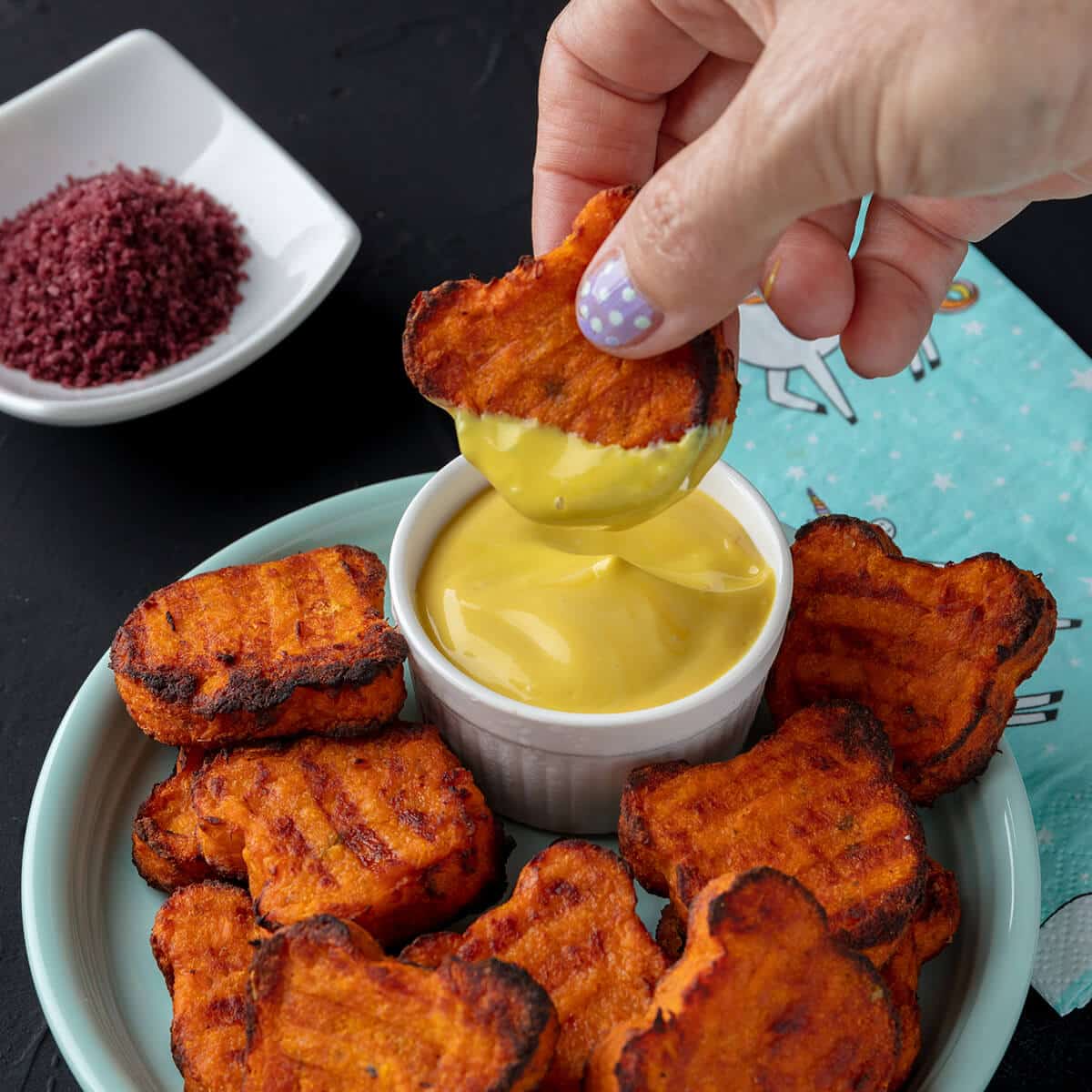 ---
Kid-Friendly Vegan Snacks
When kids get home from a busy day at school, they're hungry! And while they might want to reach for chips or candy, you probably prefer they go for healthier choices.
Here are a few basic vegan snacks you can grab in a rush:
pretzels and raisins
rice cakes with jam and nut butter
fresh fruit and a handful of cashews
veggies and hummus or bean dip
Or take a little time before the week starts to prep these super fun vegan snacks for the week. You can find even more Vegan Kids Snack Ideas here and sign up for the free printable here.
---
Energy bites are the perfect go-to snack! Get the kids involved and let them choose their favorite "add-ins." Healthy, fun, and seasonal, this vegan snack is sure to please.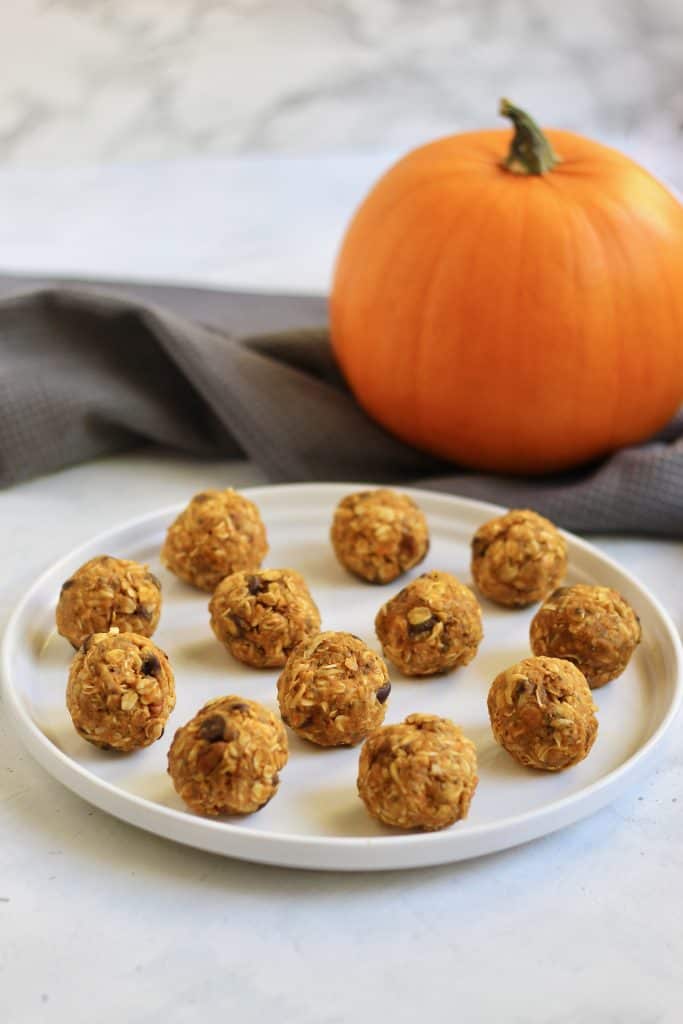 ---
A fun snack for kids that'll really get 'em eating more veggies! Pair with your fave vegan dip for a super-nutritious rainbow at snack time!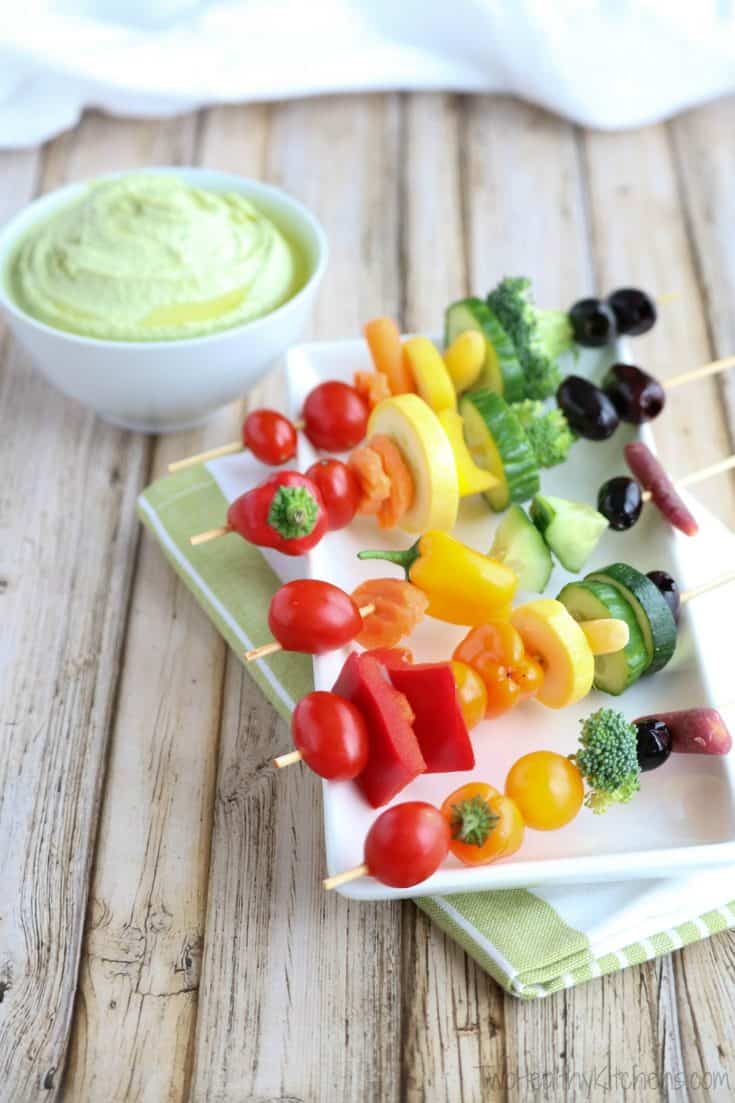 ---
Once you get a taste of homemade slow cooker applesauce and see how easy it is to make, you won't want to buy store-bought applesauce ever again! This makes a perfect, kid-friendly afternoon snack.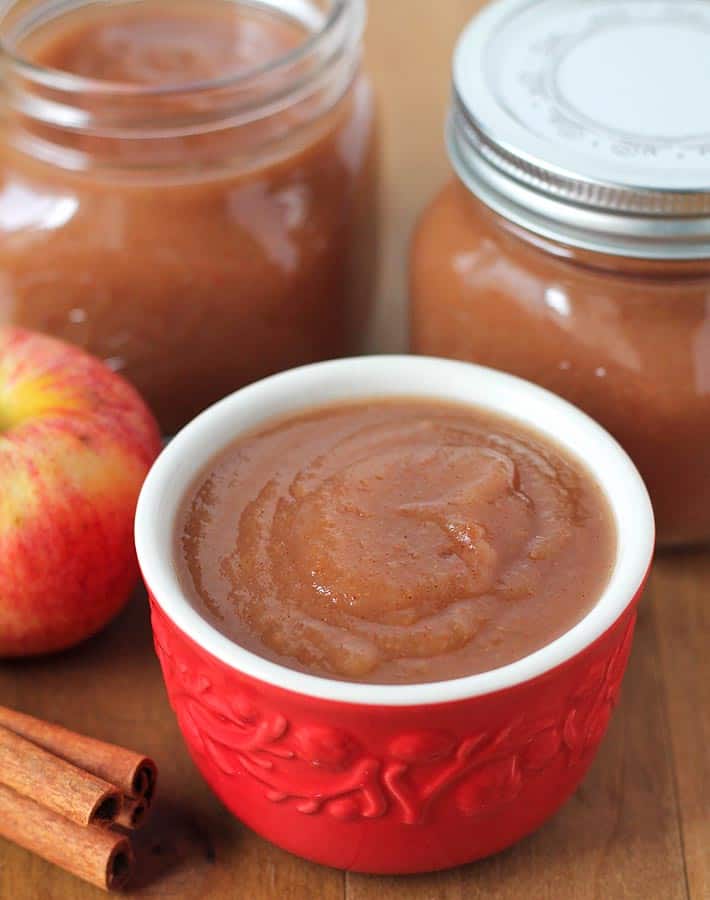 ---
Greens can be a tough sell for kids, but turn them into chips and your job just got a lot easier! When the littles are craving something crispy, these are the perfect healthy alternative to potato chips.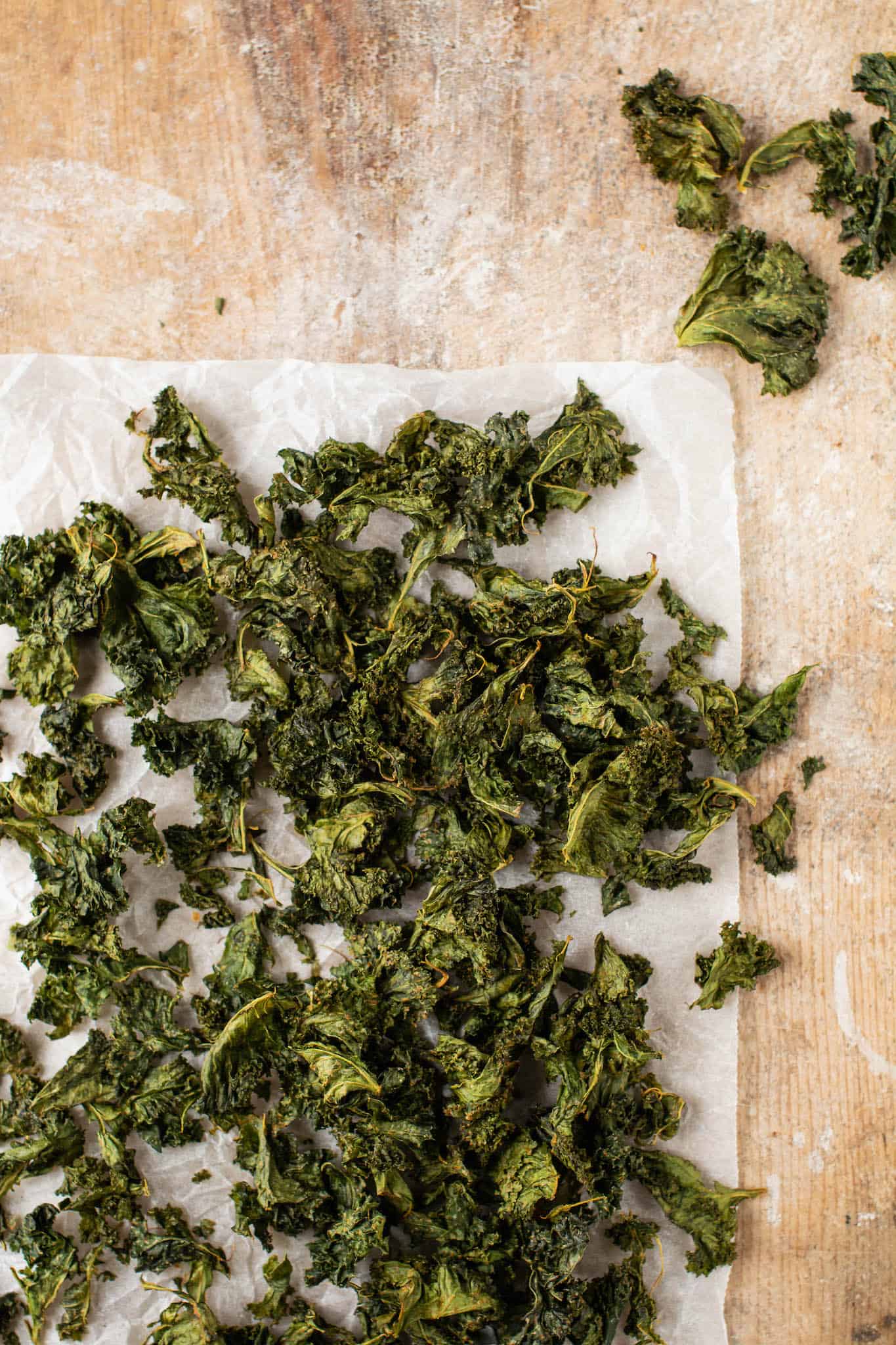 ---
Nothing says childhood more than Goldfish crackers! Now you can make your own Homemade Gluten-Free & Vegan Goldfish that are top 8 allergy-free, grain-free, sugar-free, and secretly protein-packed! A healthy snack recipe parents and kids will love!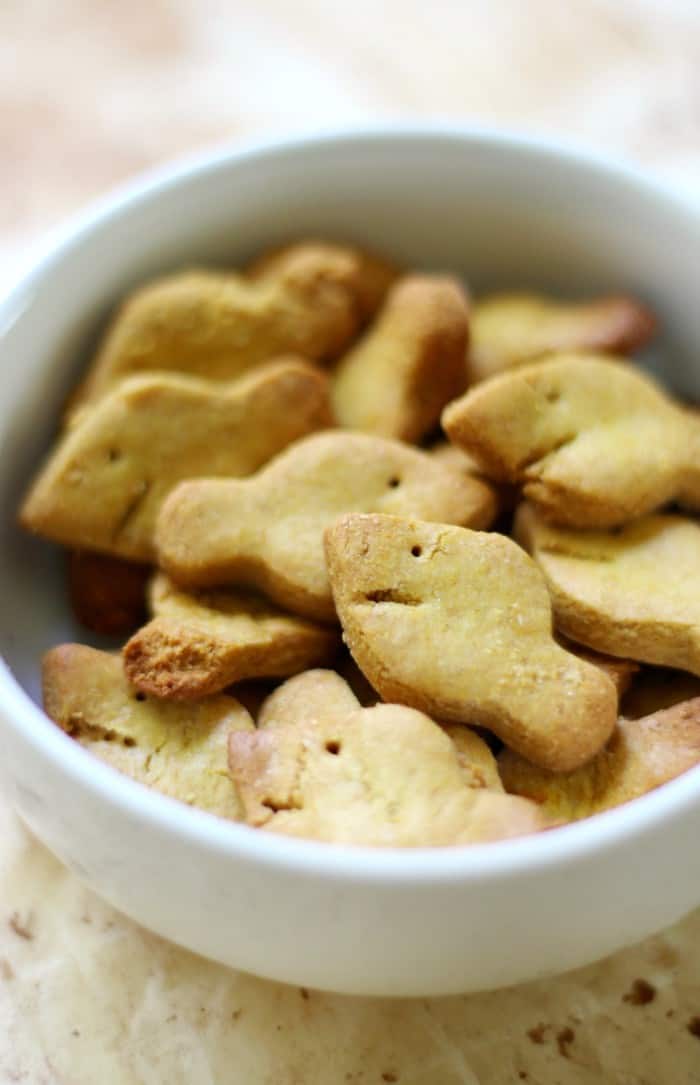 ---
Kid-Friendly Vegan Dinners
If dinner is supposed to be a relaxing and enjoyable time to reconnect with your family, then why does it so often turn into a battleground? The good news is it doesn't have to!
Here a few super simple dinner ideas that my family alway loves:
Want to try something new? Check out these healthy, kid-friendly vegan dinner ideas.
---
These vegan black bean burgers are gluten-free, dairy-free, and--best of all--not mushy at all! They're also freezer friendly and work great for the grill! From toddlers to teens, these burgers will be a hit with the whole family.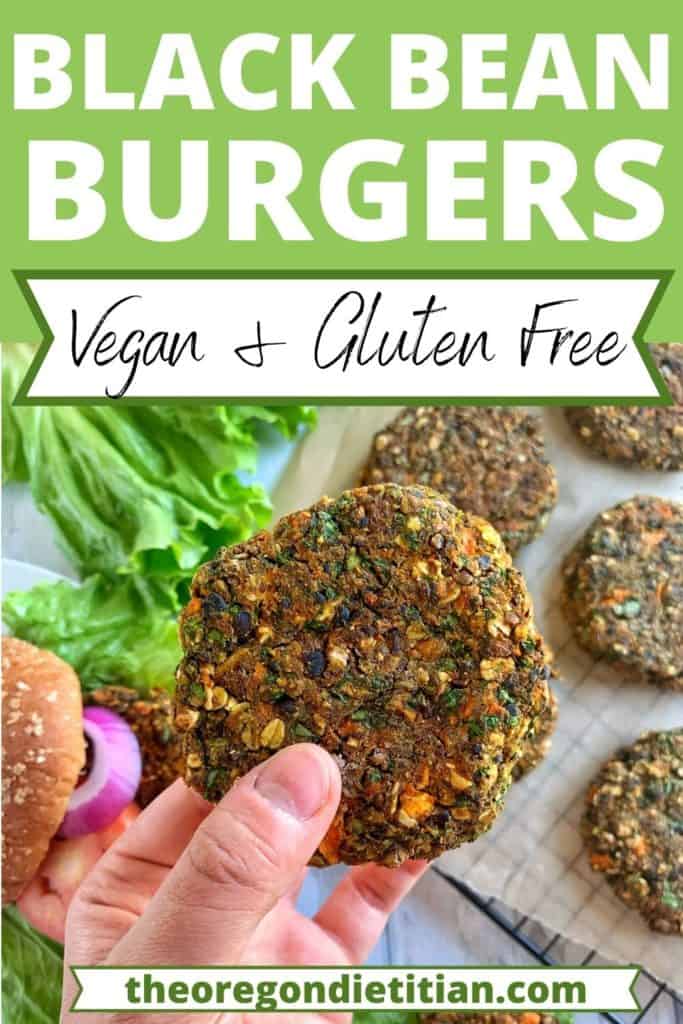 ---
This veggie-packed stunner of a dish requires a little patience, but your kids will be thrilled with this film-inspired favorite! Just swap a vegan cheese (or omit altogether) for the garnish.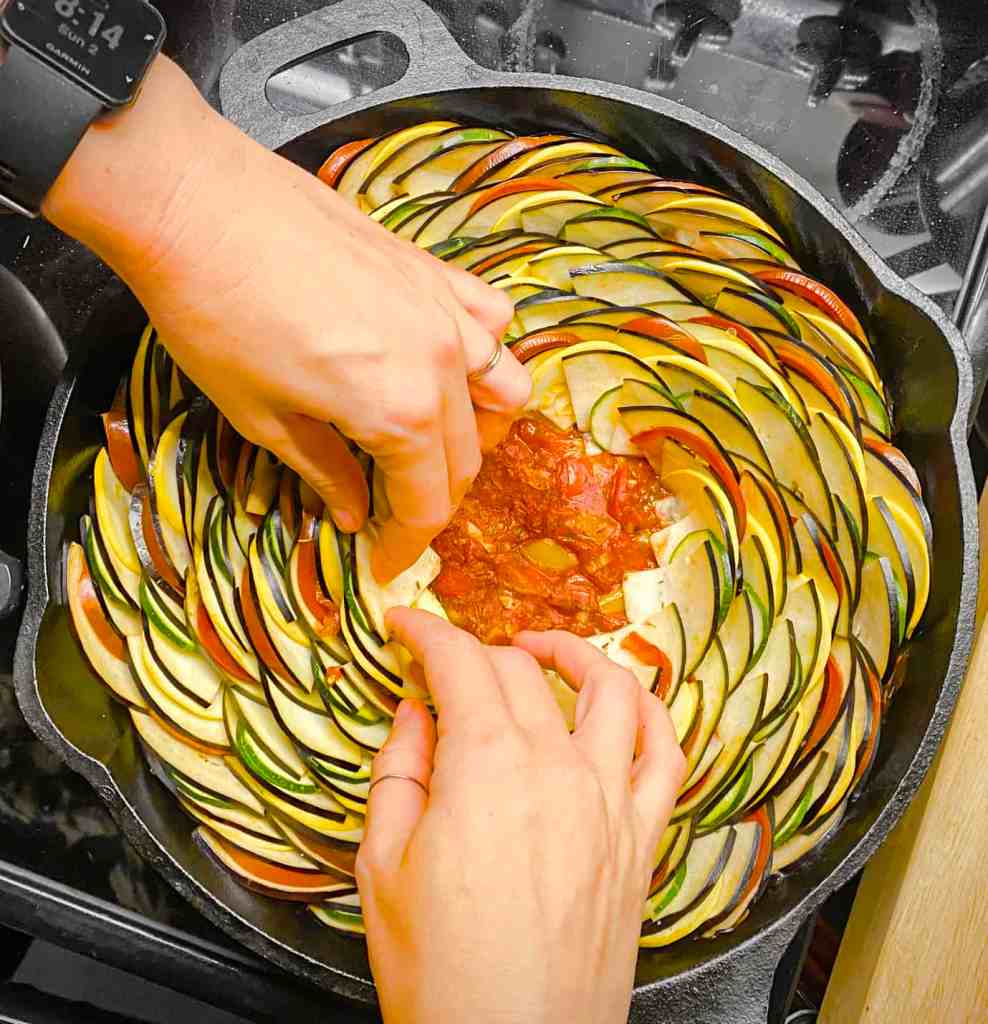 ---
If you've been searching for an easy and delicious vegan Chick-fil-A style nugget recipe, then you're in luck. These nuggets combine agave sweetness and briny pickle juice for a unique yet familiar flavor. Plus everything is oil-free! Kids will love dipping in a vegan honey mustard sauce.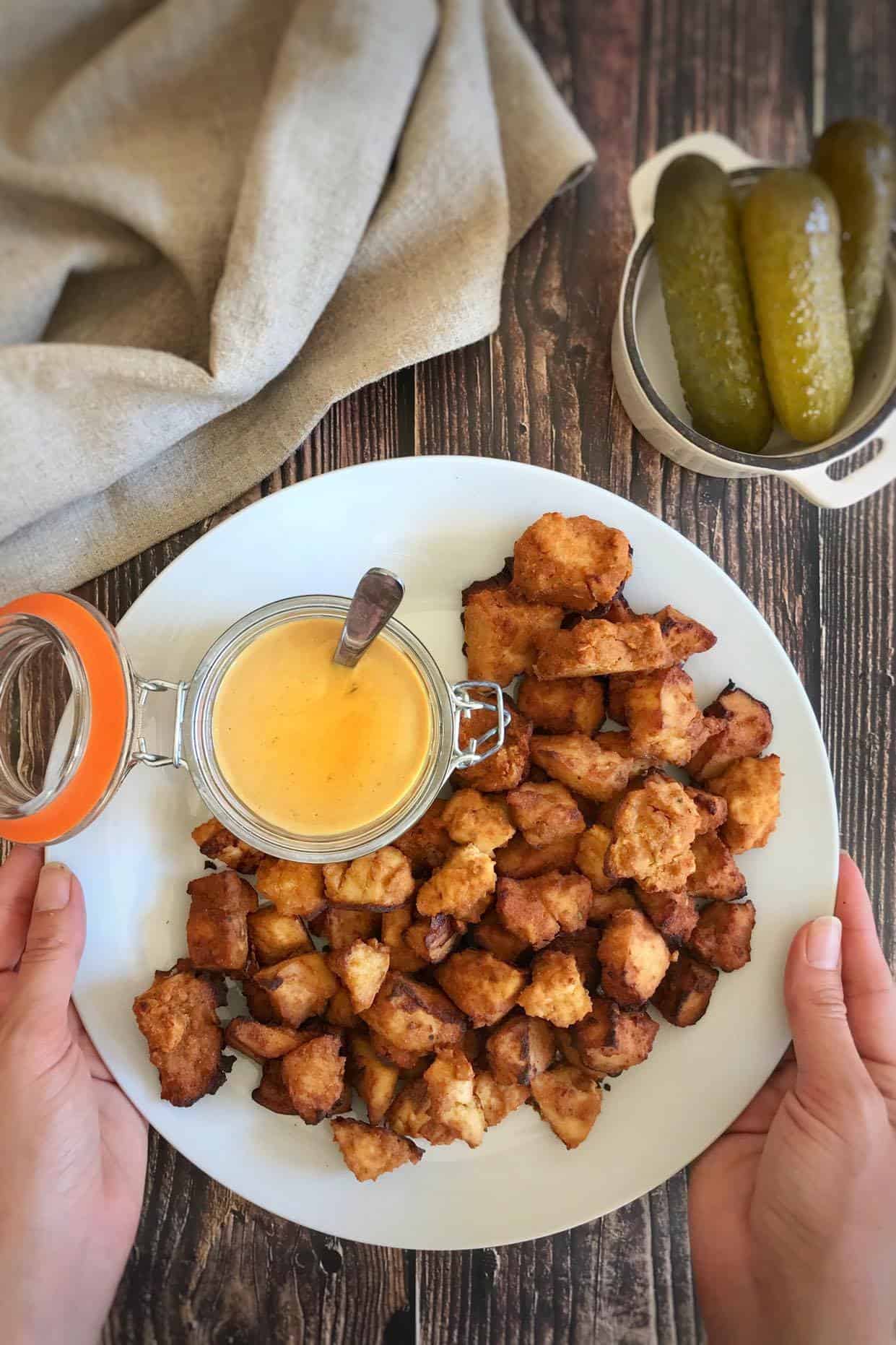 ---
This tasty vegetable pasta sauce is so easy to make and packed with tons of healthy veggies. Blended to a smooth texture, it's a perfect way to get the little ones to eat more vegetables.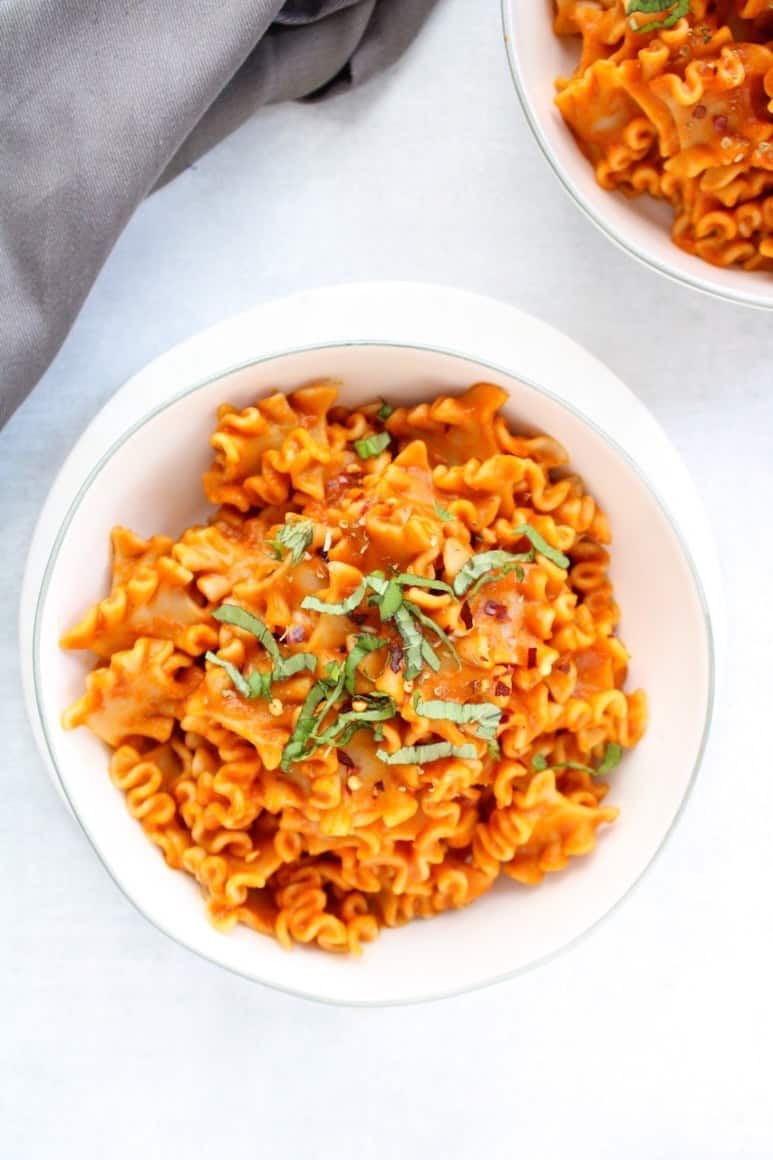 ---
A vegan & gluten-free version of the ultimate comfort food: chicken noodle soup! It's hearty, savory, super comforting, and tastes just like the real deal.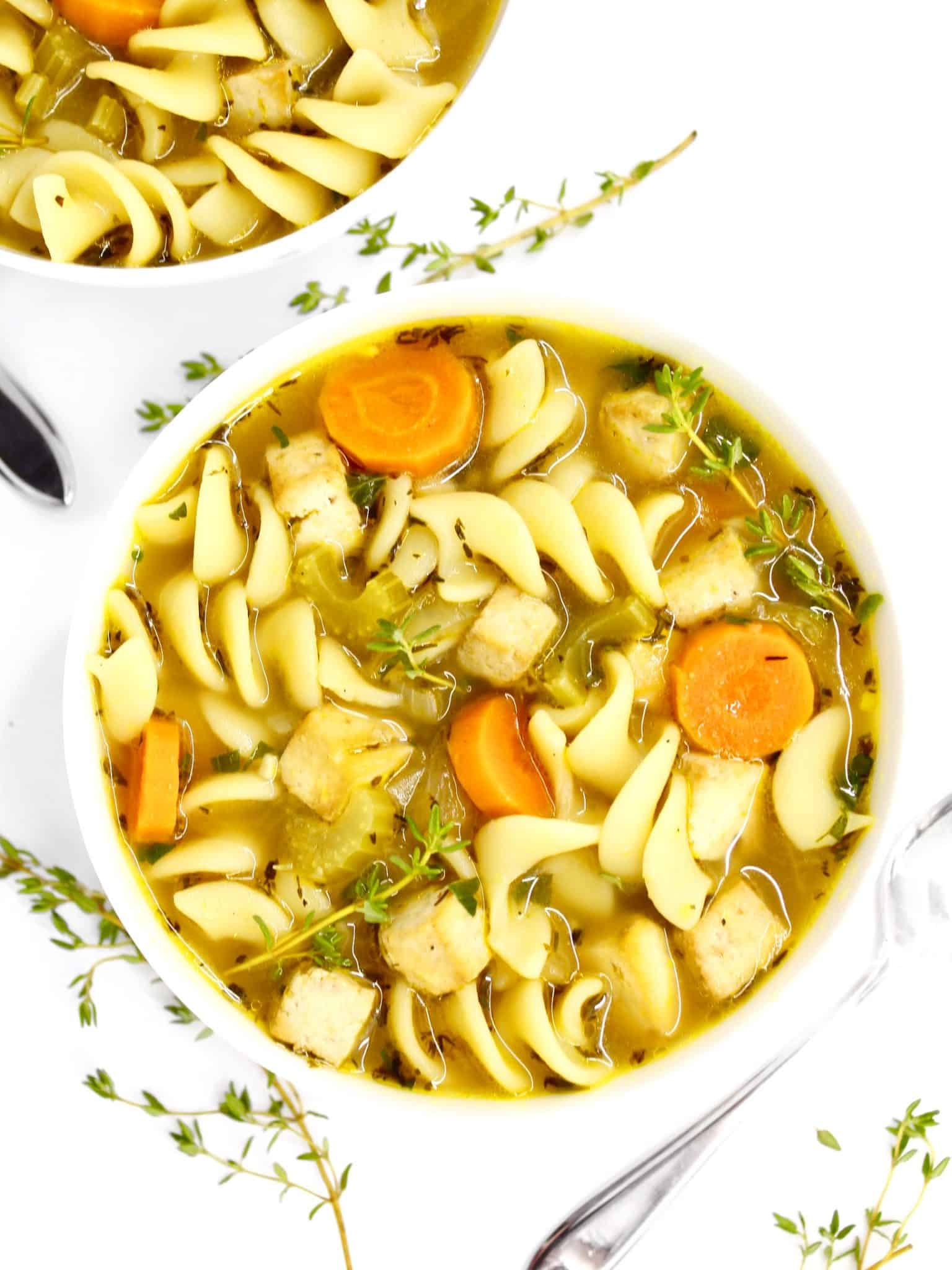 ---
Kick the can and make this healthy recipe for the kids instead! Homemade Spaghetti O's that are allergy-free, gluten-free, and vegan! A super easy lunch or dinner that's kid-friendly and mom-approved!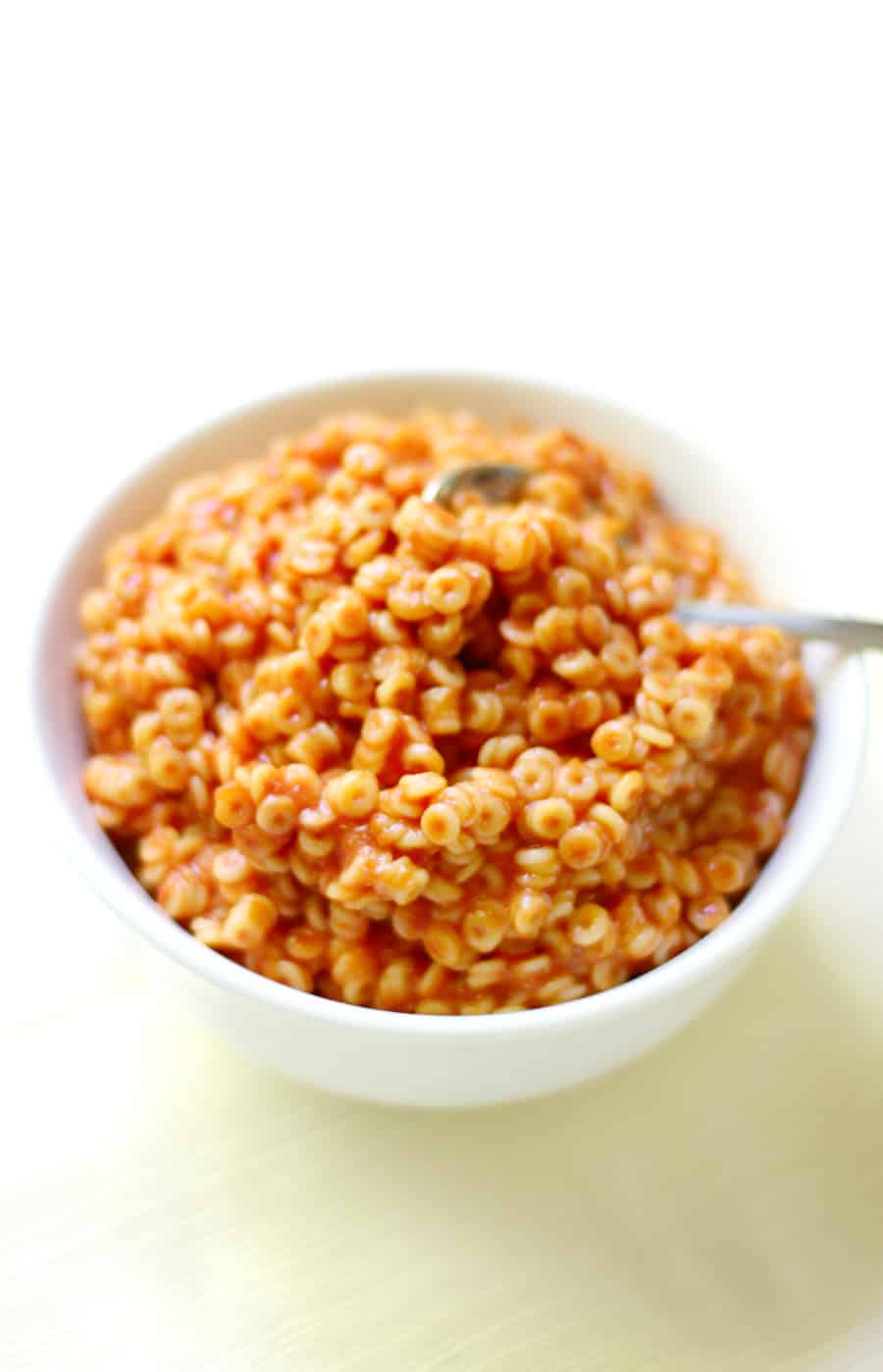 ---
If you can't convince your kids to try beets, why not try transforming them into these vibrant Beetroot Falafel? They're sweet, vibrant, and delicious. Serve with a dip or in a wrap.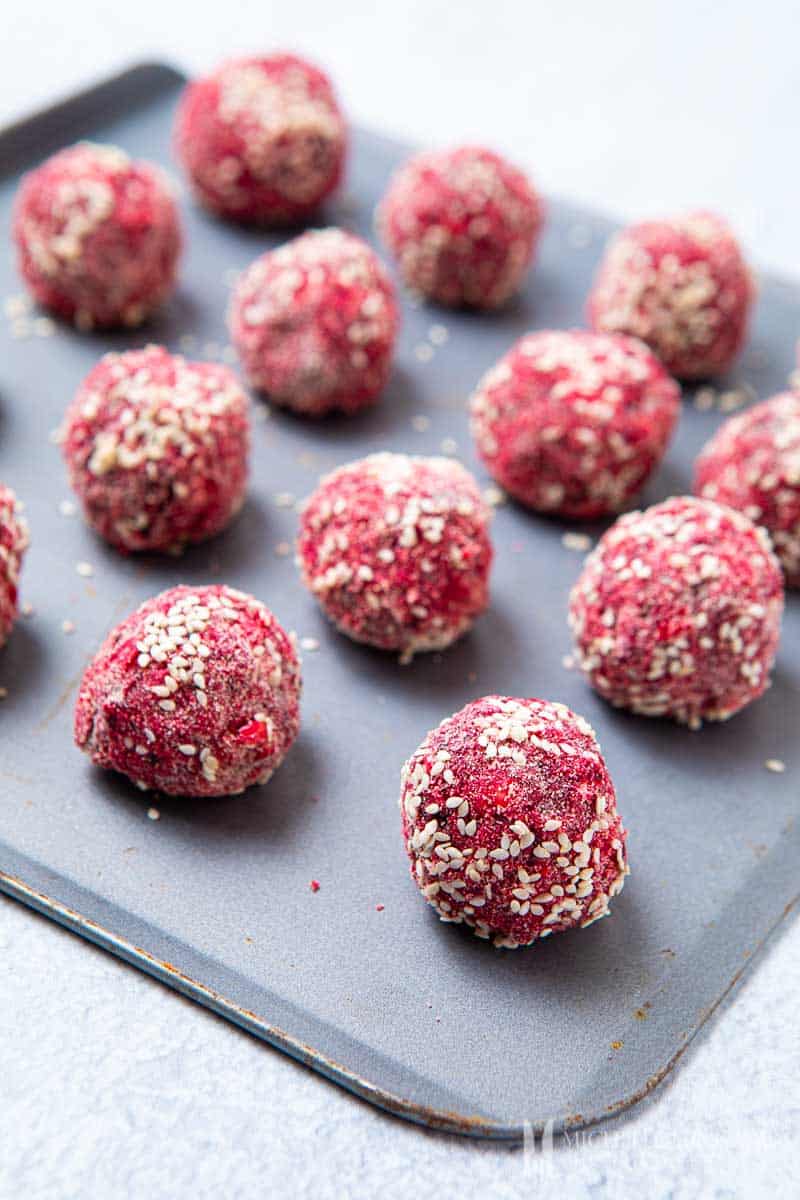 ---
These amazing vegan zucchini corn fritters are crispy and delicious, they're perfect as a dinner side or serve cold as the star of a bento box.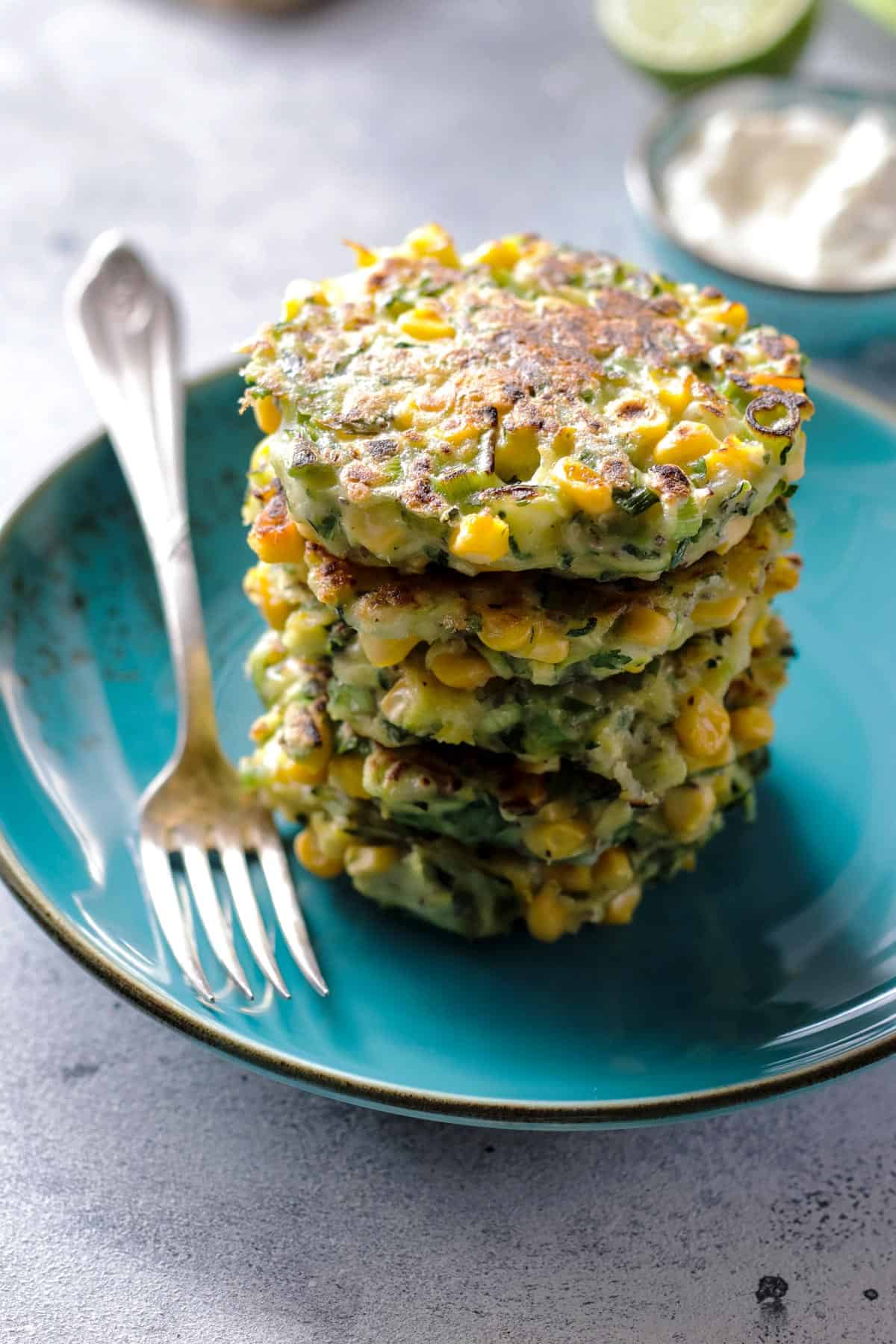 ---
So there you have it! Vegan Recipes and Meals that are perfect for kids (or kids at heart!). Let me know in the comments if you try any of these recipes. I'd love to hear what you and your kids think!
---
Want access to my Exclusive Meal Planning Tips & Printables page?
Vegan Kid's Breakfast Meal Prep
Save yourself a little time in the mornings by prepping a week's worth of breakfast on the weekend!
📖 Recipe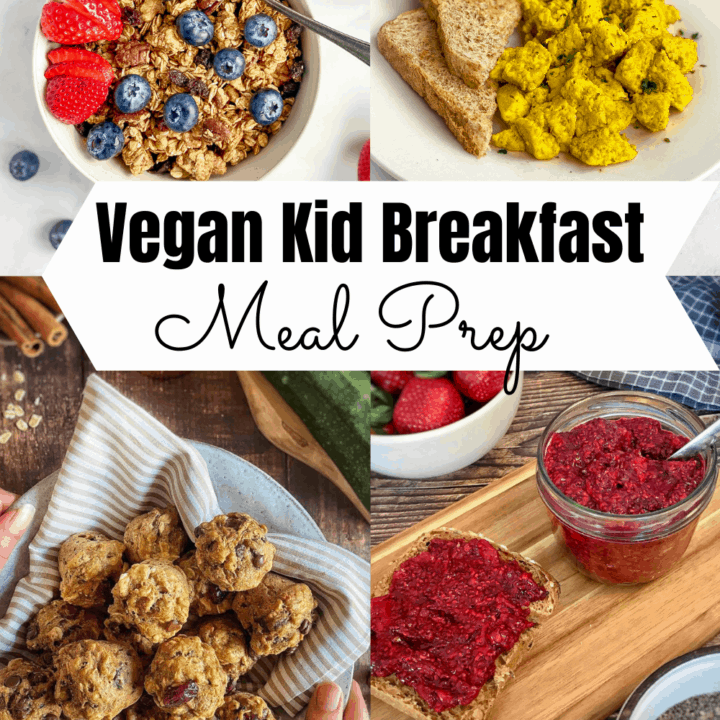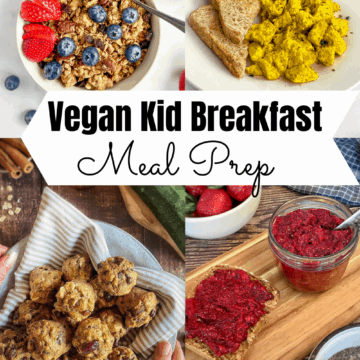 Vegan Recipe for Kids 7 Day Breakfast Meal Plan
Breakfast might be the most important meal of the day, but it can also be the most stressful. Save yourself some time and mental energy by prepping a week's worth of vegan kids breakfasts ahead of time. With a little prep work, your mornings can be much more peaceful!
Ingredients
Meal Prep Breakfasts
tofu scramble

Double the recipe for 2x breakfasts for 4 people

fresh fruit
Special Breakfast
Instructions
Meal Prep
On Sunday afternoon (or the most convenient time before the week starts), spend 1 hour prepping breakfasts for the week.

Start by making the granola.

While the granola is in the oven, make the batter for the zucchini muffins.

Remove the granola from the oven, change the heat setting, and place the zucchini muffins in the oven.

While the zucchini muffins are in the oven, prepare the chia jam and tofu scramble (wait to add the Kala Namak when you serve it later in the week).

Remove the zucchini muffins from the oven. Let everything cool. Store the zucchini muffins, jam, and tofu scramble in separate air-tight containers in the refrigerator. Store the granola in an air-tight container at room temperature.
To Serve
You'll have three premade breakfasts that you can alternate throughout the week. Serve the granola with plant milk and fresh fruit. Serve the muffins with chia jam and a side of fresh fruit. Reheat the tofu scramble in a skillet, add the Kala Namak after you take the skillet off the heat, and serve with toast and chia jam.
Special Breakfast
One day on the weekend, make a special breakfast like Vegan Pancakes. Better yet, have your partner make it while you get a little extra rest!
Save this Recipe
Saved!
Notes
This is just an example of how you can prep kid-friendly vegan breakfasts for the entire week. This should create enough food to feed a family of four.
All of these recipes are healthy and wfpb.