This chia berry jam needs just two ingredients and comes together in minutes. It has a nice, fruity tartness that makes it perfect for spreading on toast, muffins, waffles, or pancakes.
If you're like me, you're constantly looking for ways to make healthier and more nutritious foods for your children or loved ones. But it can be hard, especially when so many store-bought foods are packed with sugar.
One of the worst culprits is jam. Often touted as all-fruit or healthy, most jams contain either abundant amounts of sugar--or they replace the sugar with artificial sweeteners. At the grocery stores where I shop, the lowest sugar jams are 75% fruit--which means they're almost 25% sugar!
The best store-bought jams are often pricey, but making your own jam is very budget friendly. So if you want to cut sugar and save money, this chia seed jam is for you.
Jump to: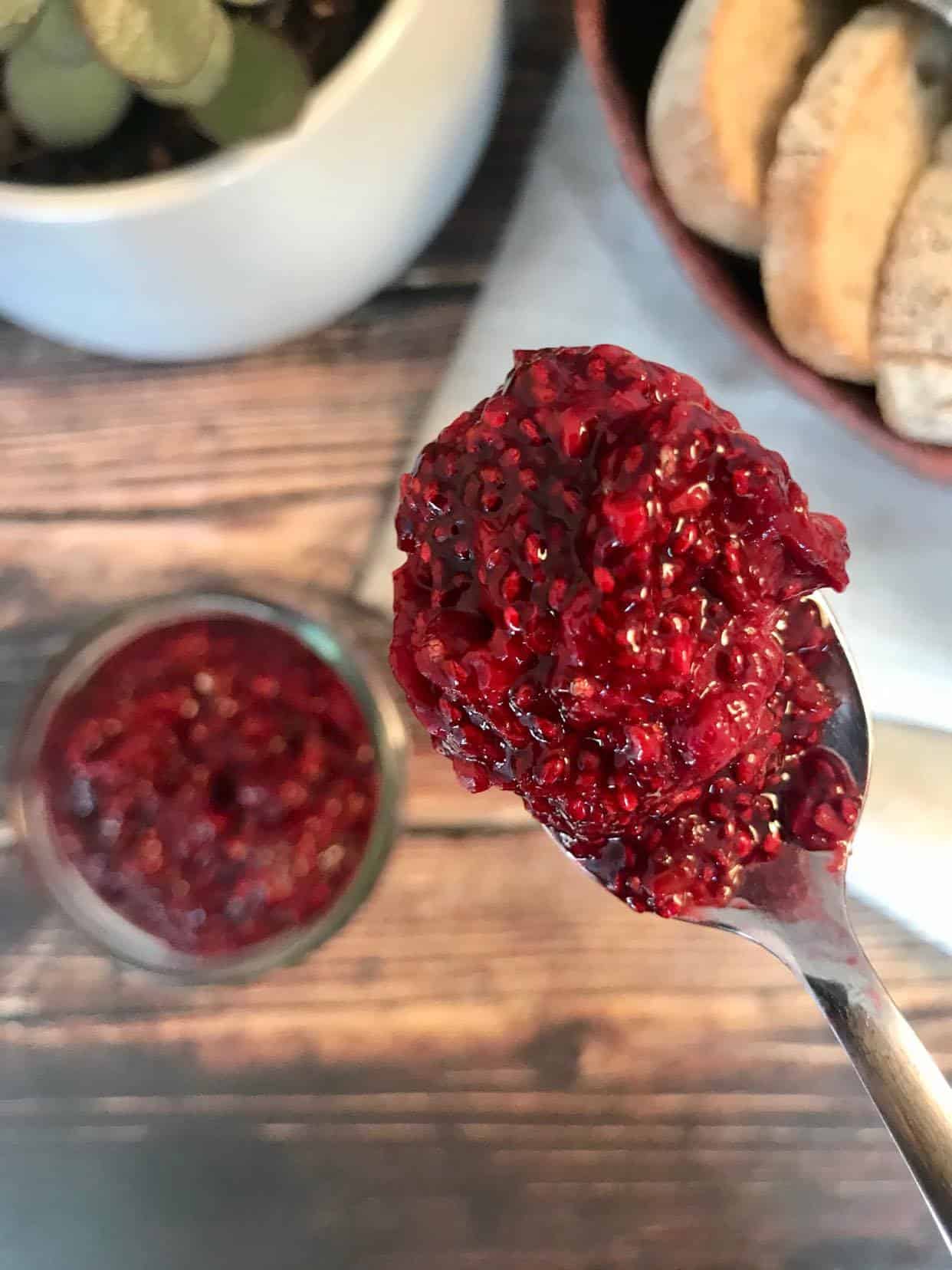 Just Fruit, Please!
In contrast to store-bought jam, this chia jam requires no added sugars. It's just frozen berries and chia seeds. The antioxidant-rich berries and omega-packing chia seeds make this a super healthy choice for any occasion.
Unlike traditional canned jam, this recipe comes together in minutes. The magic is in the berries, which are both tart and sweet for a more rounded flavor, and the chia seeds, which expand and soften in liquid, giving them a jelly-like consistency.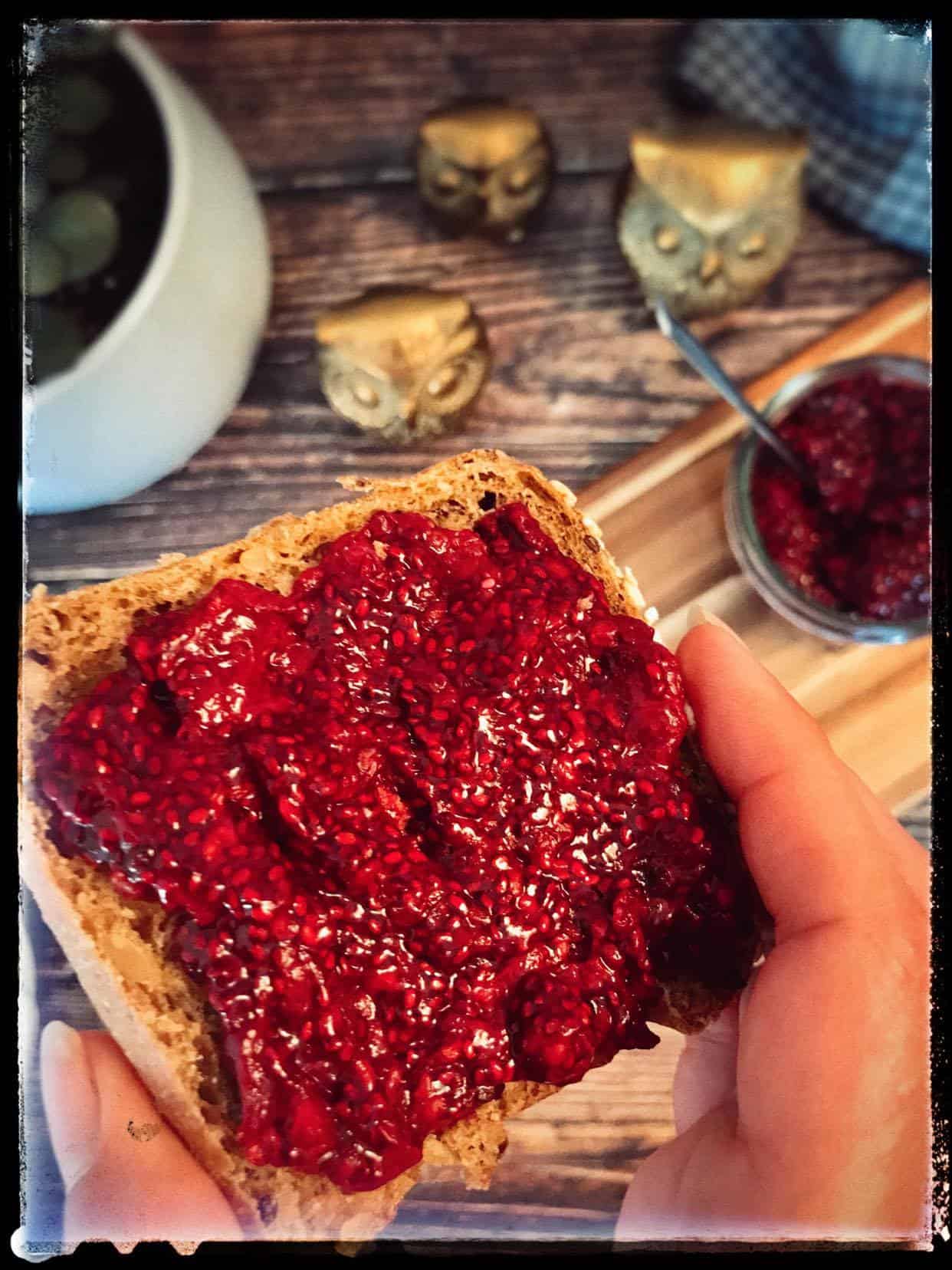 What does chia seed jam taste like?
This two-ingredient chia jam has a nice tartness to it and a fresh, fruity flavor that manages to be sweet without going over the top. Spread it on toast or a roll for a quick breakfast or snack. Or combine it with homemade almond butter for a simple sandwich. It even makes a great topping for black bean brownies--or any chocolate treat because, come on, chocolate and berries? Classic.
Not only does chia jam come together in minutes, but it requires almost no prep work. And since you aren't canning it, you don't need to worry about sterilizing the jars or using any specific equipment.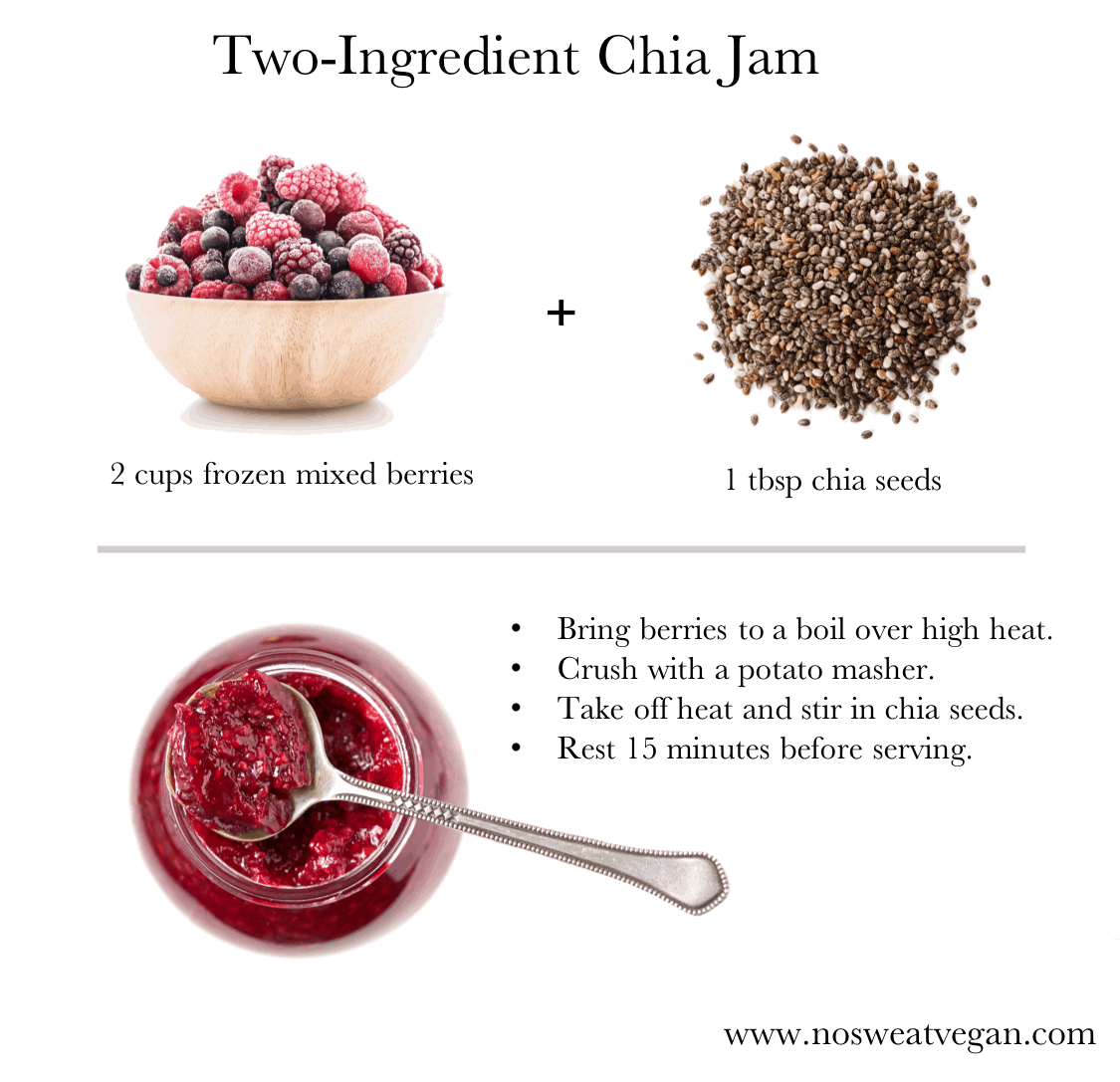 How to make
To make this jam, simply add your frozen berries to a medium saucepan and turn on the heat. You don't need to add any water because the liquid from the fruit will start to seep out almost immediately. (You could add a splash of orange juice here to add a nice citrusy undertone, but that's completely optional.) Simply stir once or twice until the mixture comes to a boil.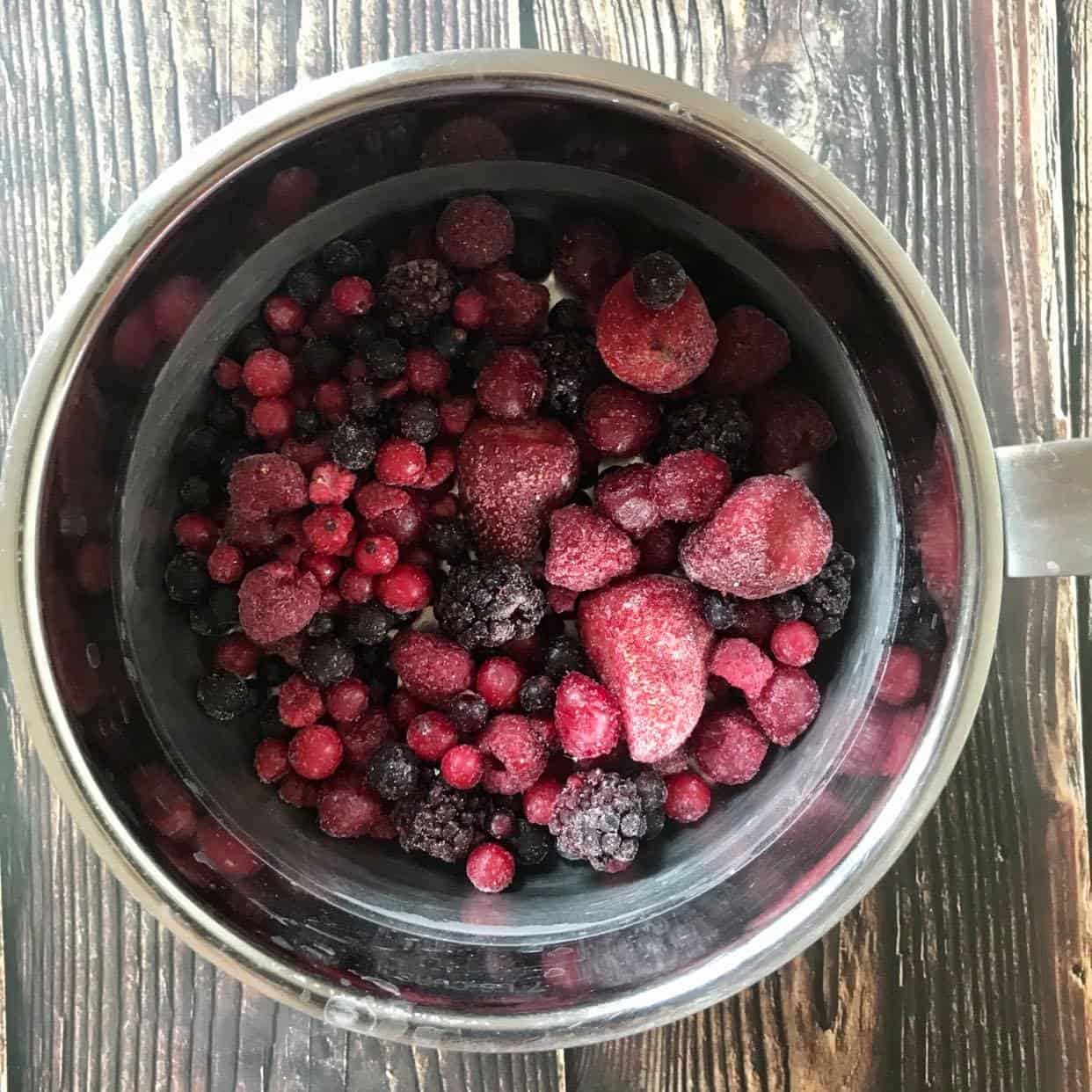 Next, take a potato masher (a wooden spoon would work in a pinch) and break up the berries until all of the fruit has been crushed into small chunks.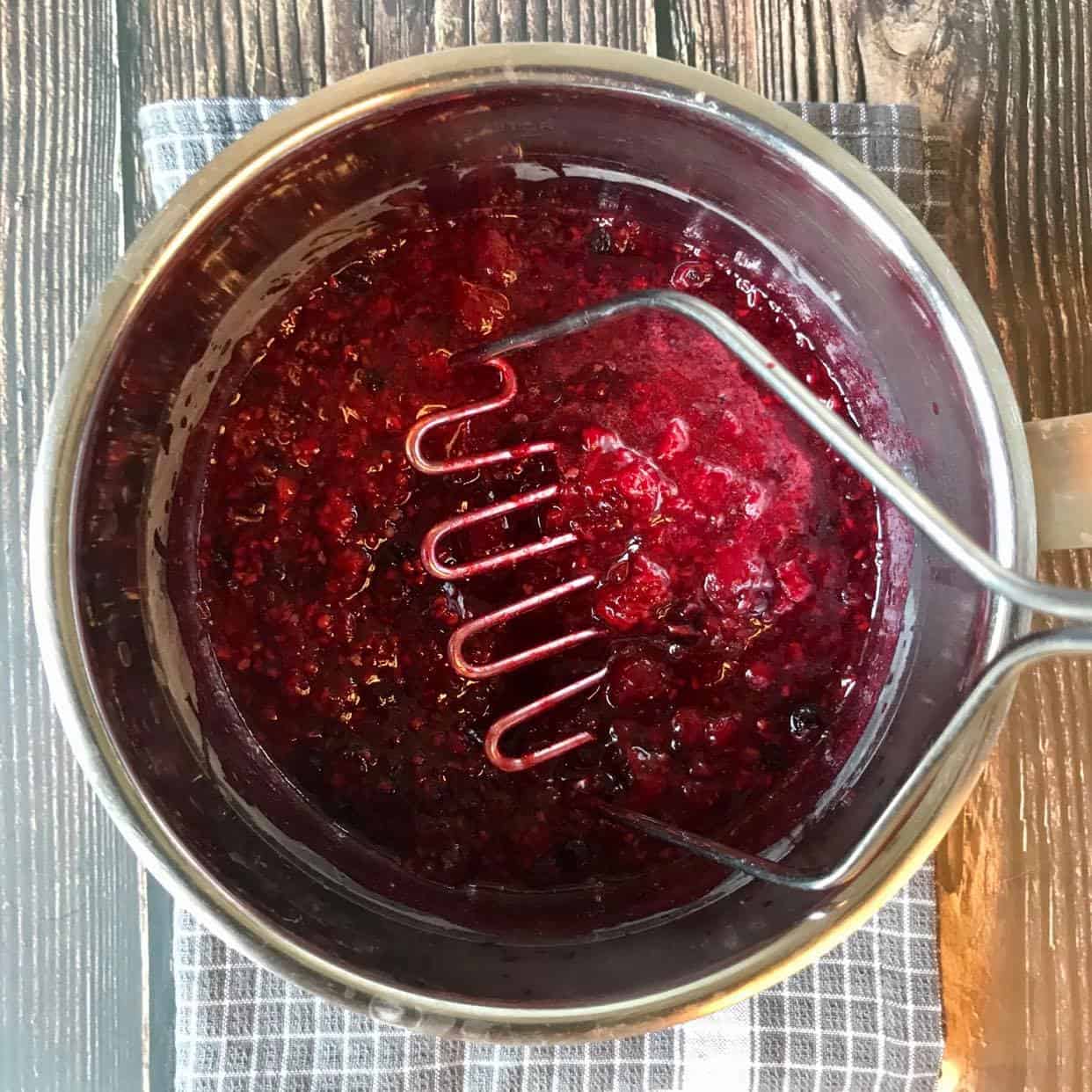 Continue to boil some of the liquid off until the mixture has the consistency of a berry sauce. (If it's too thick, just add a little water to thin it out.) At this point, take the sauce off the heat and add the chia seeds.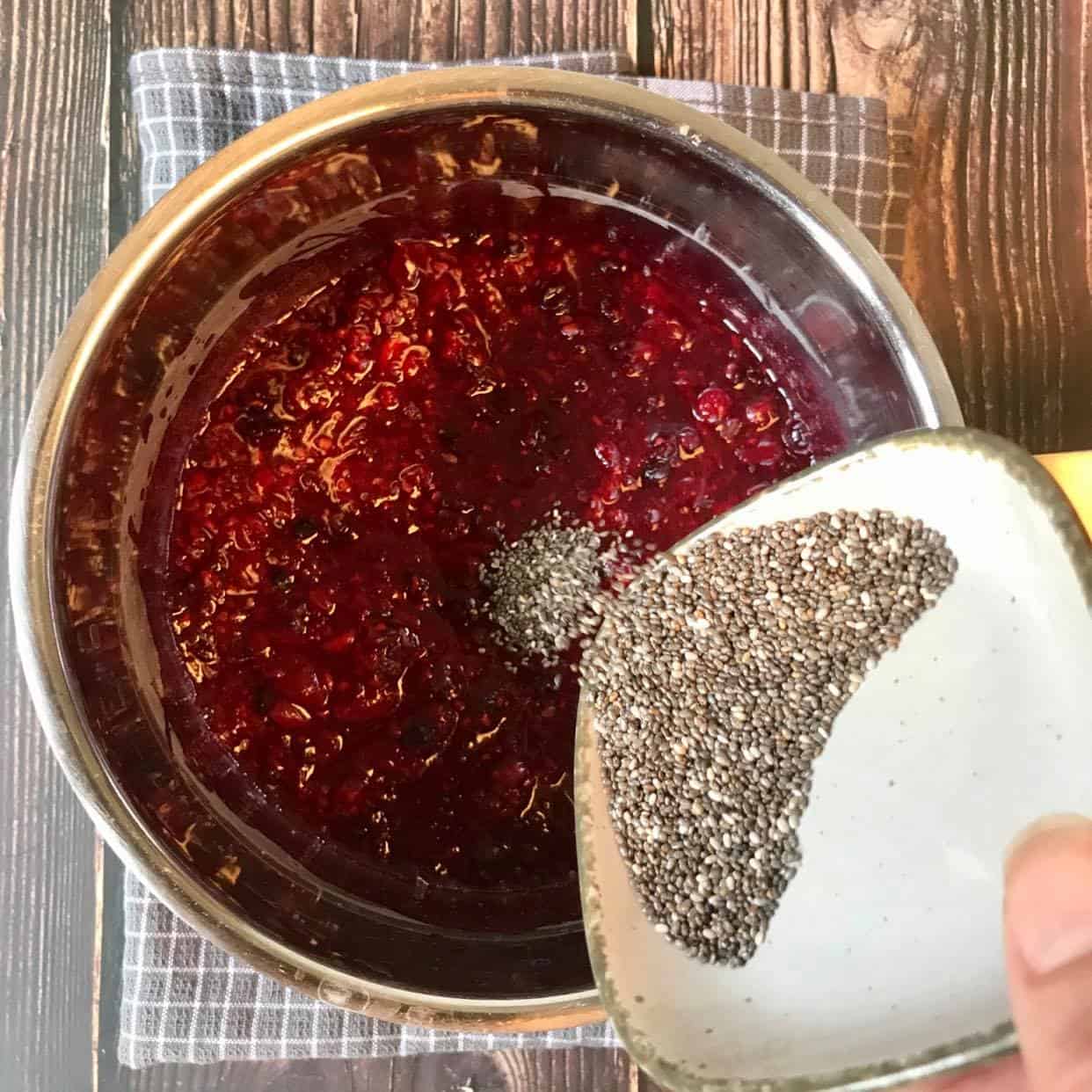 The chia seeds will absorb the liquid from the fruit mixture and create a jelly-like texture. Wait at least 15 minutes to consume, but an hour or more is better. Store the jam in an air-tight container in the refrigerator for up to 7 days or freeze for up to 6 months.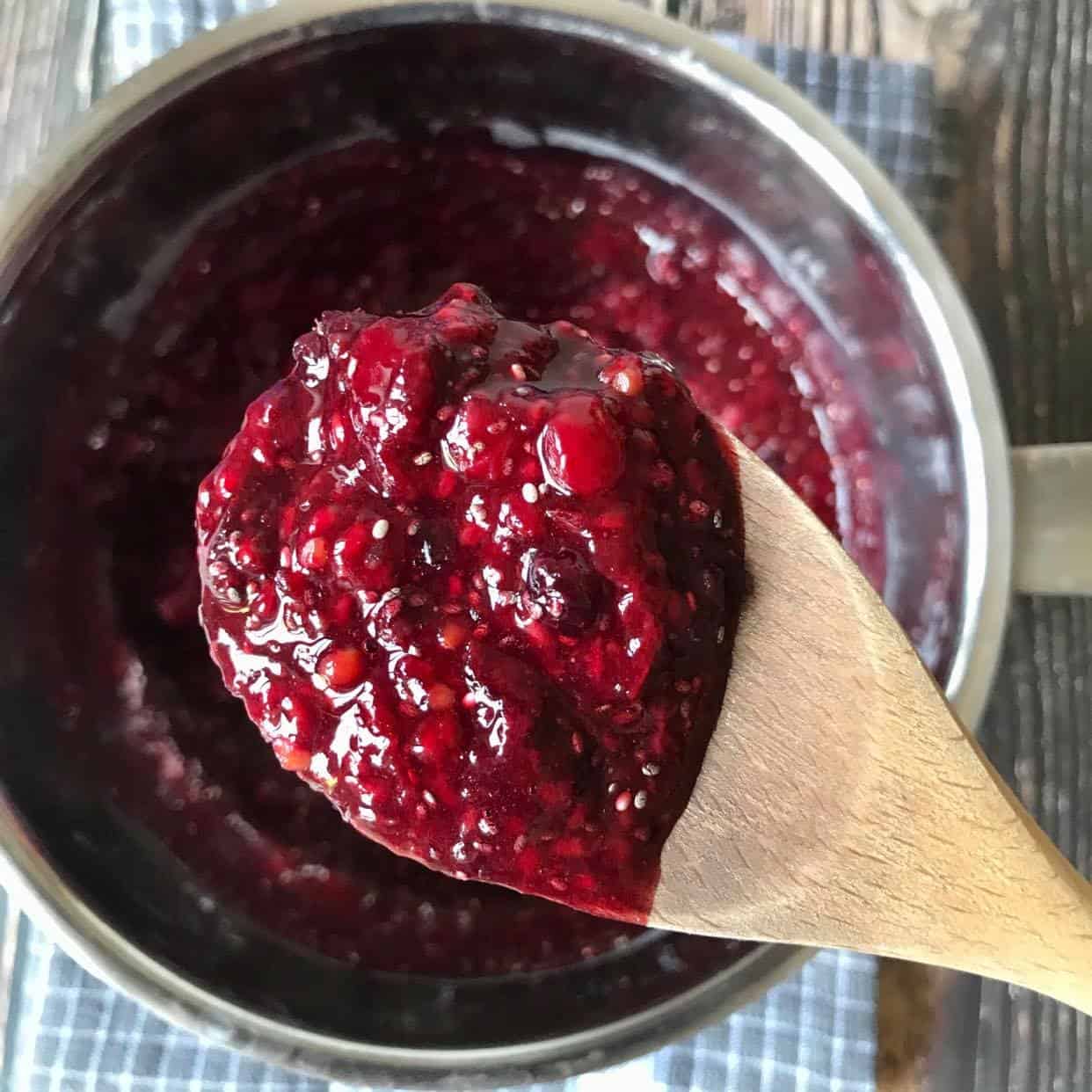 Pro tip: I usually make this on Saturday or Sunday morning while I'm cooking waffles or pancakes. Once the jam has reached a sauce-like consistency, I take it off the heat and drizzle a few spoonfuls onto my pancakes or waffles for a sweet, tart topping. Then I add the chia seeds to the remaining berry sauce in the pot, and by the time I've finished breakfast, the chia jam is done!
---
Related recipes
📖 Recipe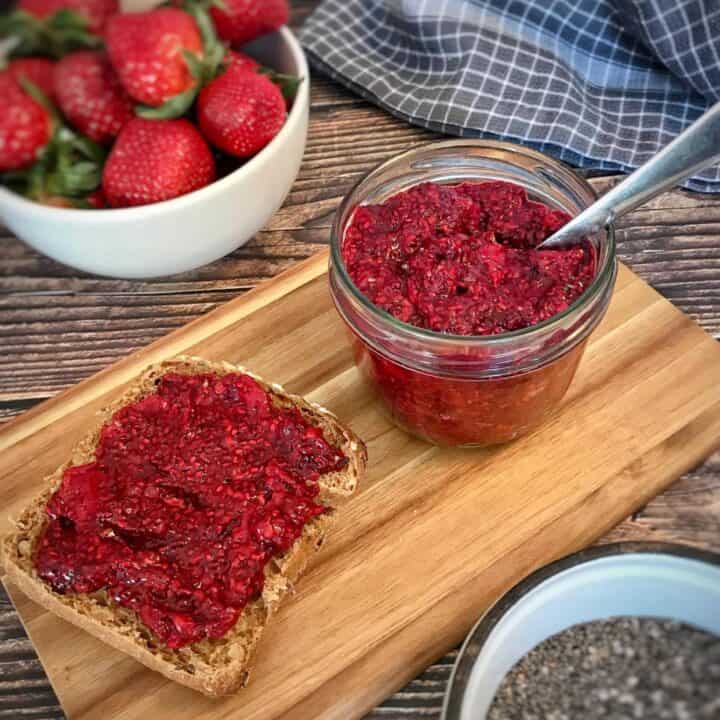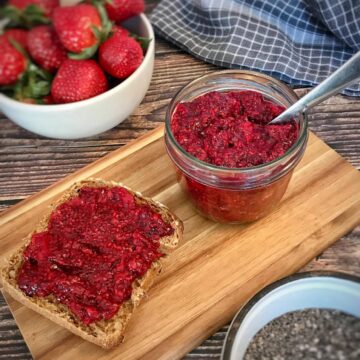 Chia Berry Jam
This chia berry jam needs just two ingredients and comes together in minutes. It has a nice, fruity tartness that makes it perfect for spreading on toast, muffins, waffles, or pancakes.
Ingredients
2

cups

frozen mixed berries

1 to 2

tablespoon

chia seeds
Instructions
Place the berries in a medium pot and heat on medium high. You don't need to add water, as the berries will quickly start to release their own juices.

When the berries have softened, crush them with a potato masher until there are no whole berries left. If you like a chunkier jam, stop there. If you like a smoother jam, continue to mash the berries until they reach desired consistency.

Continue to cook over medium to medium high heat, until most of the liquid has boiled off and the mixture has a thick consistency.

Take off the heat and add the chia seeds. Stir to combine. The chia seeds will begin to absorb the liquid and grow slightly in size. They will take on a jelly-like consistency and help to thicken up the jam. Wait at least 15 minutes before consuming.

Store in the refrigerator in a glass, air tight container for up to 7 days.
Save this Recipe
Saved!
Notes
If your jam is too thin, simply add more chia seeds, stir to combine, and wait another 15 minutes.
Safety precaution: This jam should be stored in the refrigerator or freezer. Do NOT store at room temperature.
---
*Disclosure: Some of the links included in this post are affiliate links. That means that I could earn a commission, at no cost to you, if you click through and make a purchase.