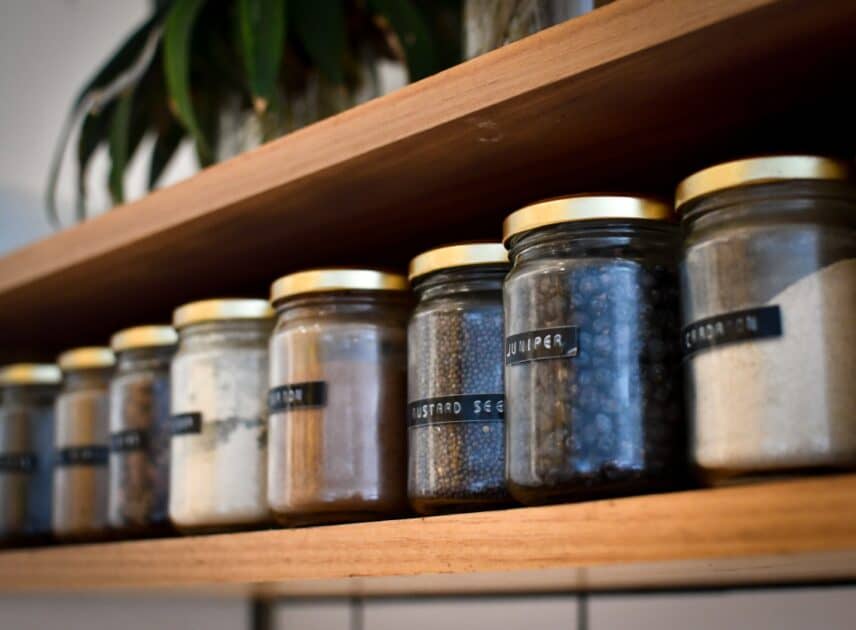 Whether you've just gone vegan or you're simply trying to incorporate more plant-based meals, chances are good you're going to come across ingredients that might seem a bit strange--or at least unfamiliar. Though most longtime vegans would consider these items pantry staples, for the general population things like Nutritional Yeast or Tapioca Starch are anything but. So if you've come across a recipe and thought, "What the heck is Agar Agar?" read on. Here's what you need to stock your vegan pantry.
1). Nutritional Yeast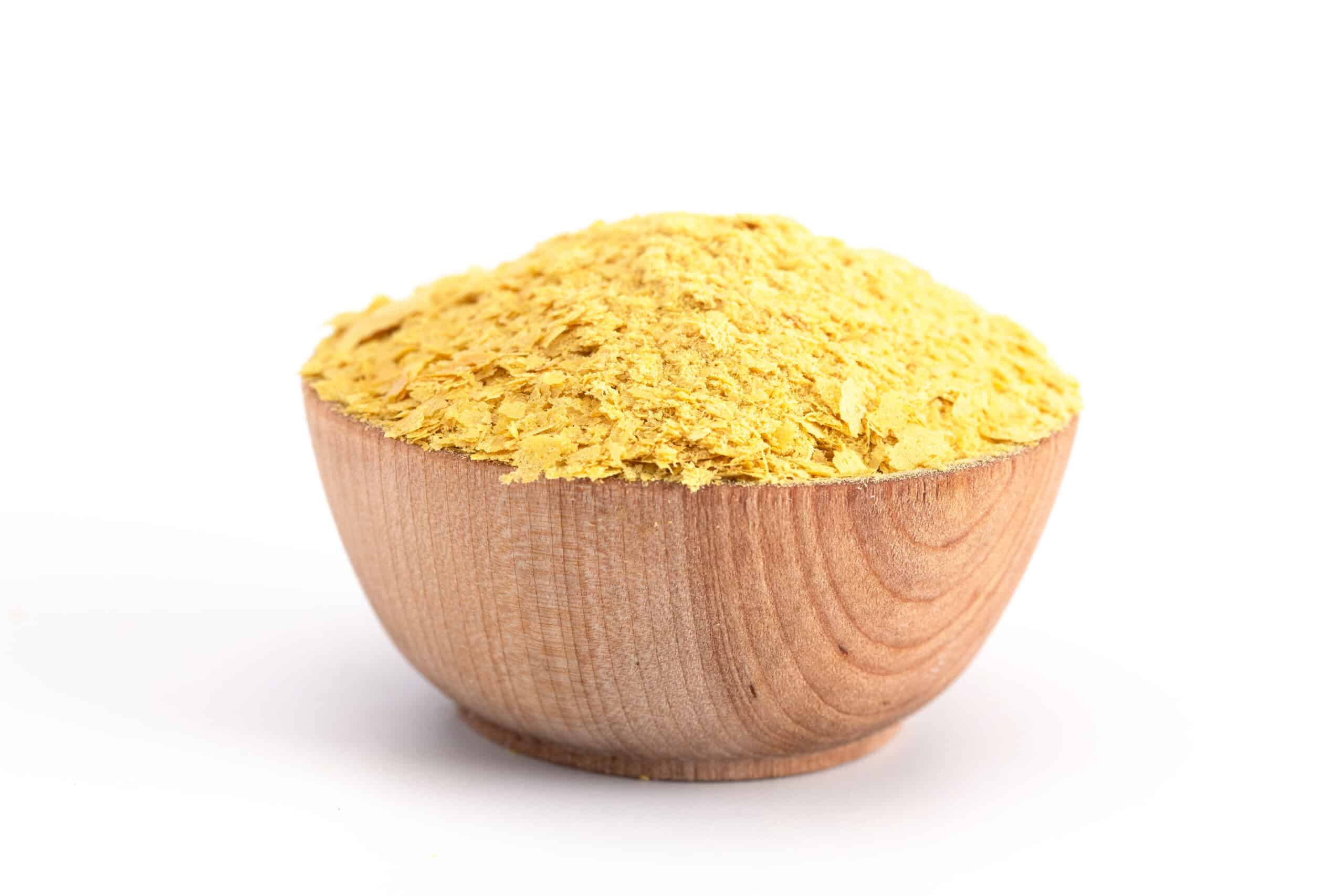 Nutritional yeast--aka Nooch--might sound like something you add to dough to make it rise, but vegans across the world know it as the holy grail of vegan cooking. No vegan pantry is complte without it. Nutritional yeast is actually deactivated yeast flakes that are light yellow or brown in color. Nooch has a cheesy, nutty flavor that can bring depth to a variety of dishes. From maccaroni and cheese to tofu scramble to vegan parmesan, you're going to find yourself reaching for the nutritional yeast faster than your friends can ask, "But where do you get your protein?"
As a bonus, many brands are fortified with B vitamins, including B12, which is an essential nutrient you won't get naturally from a vegan diet. (B12 is found micro-organisms in soil, which is consumed by animals and used to be consumed by people--until we started washing things. Omnivores can still get some B12 from animal products, but due to the factory farming practices and declining soil quality many people, even those who consume meat and dairy, are deficient in B12. Therefore, everyone, but especially those pursuing a vegan diet, should supplement with B12 either through fortified foods, sprays, or vitamins).
Nutritional yeast can be found in most large grocery stores, usually in the baking or health-food section. Not everyone loves the flavor at first, so if you're not immediately won over, you might want to try out a few different brands, as they all vary slightly in taste. Bragg Nutritional Yeast is one of the most popular brands, so if you're not sure where to begin, start there.
For more info and recipe ideas, check out my post on Vegan Nutritional Yeast Recipes.
2.) Tapioca Starch/Flour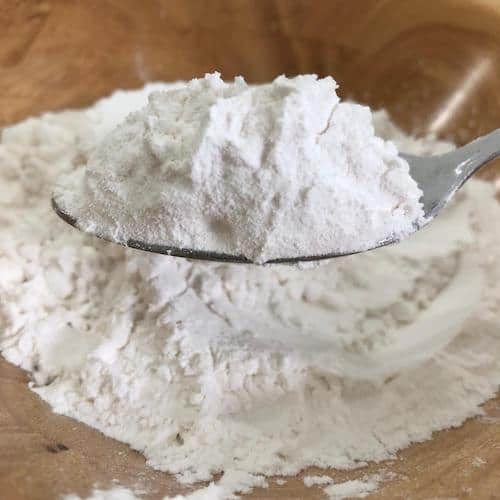 If you're going to make your own vegan cheese--and I think you should!--then in addition to the cheesy flavor of nutritional yeast, you're going to want to get your hands on some tapioca starch. This fine, white powder is produced from the root of the cassava plant and is common in South American cooking. You might be able to find it at your big box grocery store, but you can also check out local ethnic markets or order it online.
Tapioca Flour is what gives a vegan cheese that stretchy, gooey texture that is so unique to dairy cheese. You don't absolutely need it, but in my experience, this small add-in really upped my cheese game. I use it to make pizza, quesadillas, grilled cheese, and even fresh "mozzarella" balls. If you've been hesitant to go vegan because you think you'll miss cheese, then tapioca starch is an absolute must for your pantry.
Agar Agar is sometimes called vegan gelatin because it has the same qualities. This product comes from red algae and can be bought in a powder form (just like gelatin!). You can use it in place of gelatin to veganize your grandma's jello salad recipe. Or use it to make various vegan cheeses including block-style, shreddable, and even mozzarella. I was able to find it easily in the baking section of my main grocery store.
4.) Kala Namak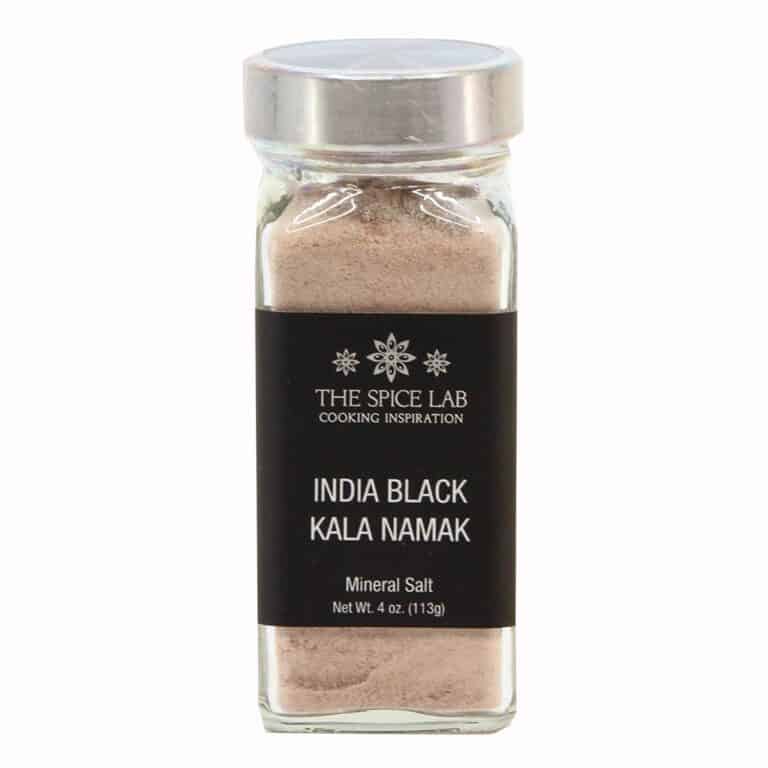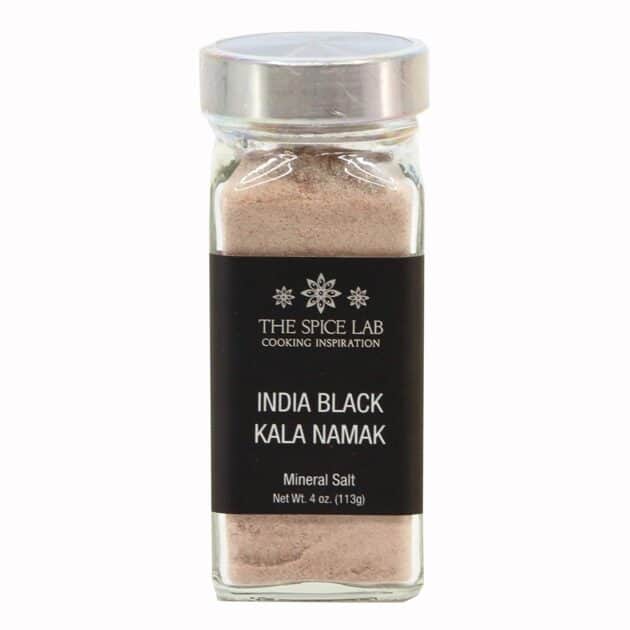 Kala Namak, aka "Black Salt," is a kiln-fired rock salt that closer to pink reddish-brown in color. The beauty of this product is that it has a sulfuric, egg-like flavor that works great for sprinkling over tofu scramble or a chickpea-flour omelet. Trust me, if you miss the taste of eggs, this will blow your mind. Just be sure to add it after cooking, as heat weakens the flavor.
It's a common ingredient in Indian cuisine, so check the ethnic section at the grocery store, or find it at your local Asian market. The first time I bought it, I wasn't able to find it at my local supermarket, so I ended up ordering it from Amazon, which worked great because I was able to compare prices, it arrived quickly, and there was no shipping cost. So if you're lazy pressed for time like me, this could also be a great option for you.
For an easy but delicious starter recipe, check out Vegan Deviled Egg Crostini.
5.) Chia Seeds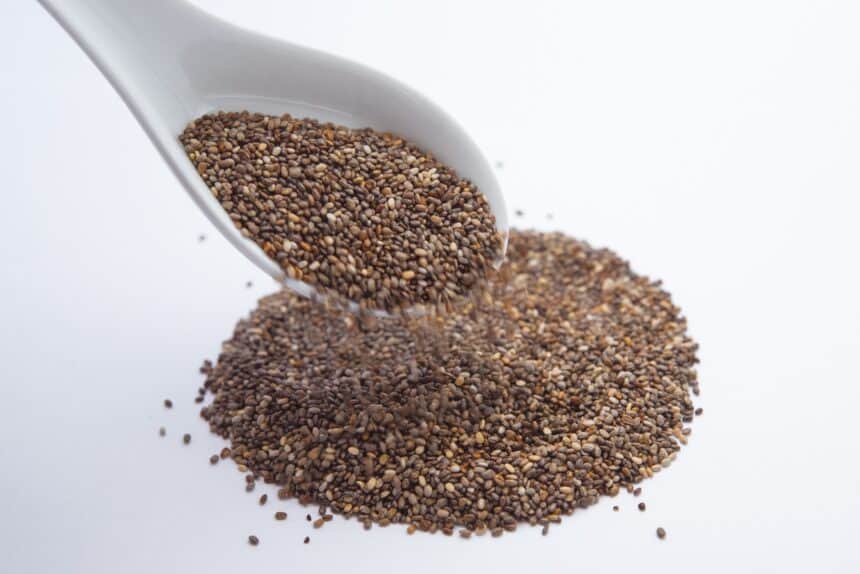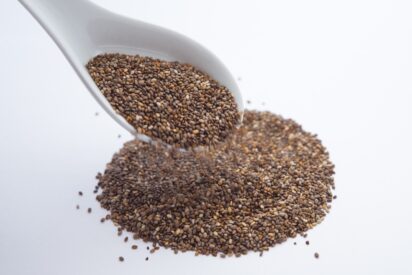 Ch-ch-ch-chia! Yes, these are the same seeds popularized as "the pottery that grows." But they're not just a bit of 80s nostalgia. Chia Seeds are actually packed with iron, calcium, antioxidants, and Omega-3s, making them a super healthy addition to any diet.
Throw them into smoothies, morning oats, or chia jam. They can also be used to create an egg replacement in baking. Dry chia seeds are quite hard, but when added to liquid, they swell and take on a tapioca or jelly-like consistency. They're easy to find in the health-food section at your grocery store.
6.) Flax Seeds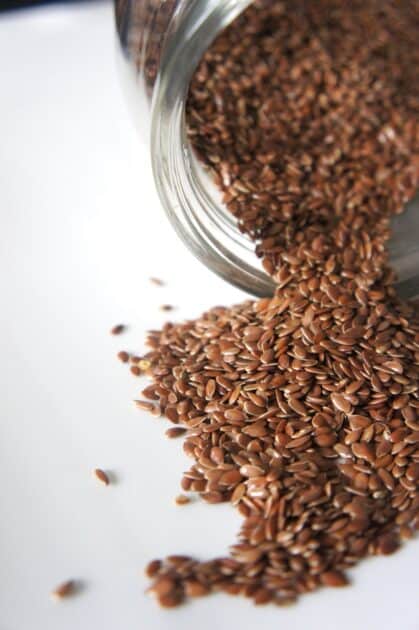 Like chia seeds, flaxseeds are an essential vegan pantry ingredient and are readily available in the health-food section of any major supermarket. You can either buy them pre-ground or whole (as in the photo above). I like this brand of flaxseeds because they are already pre-ground and easy to find at most grocery stores. If you buy them whole, just make sure you grind your seeds in a spice or coffee grinder before consuming, as the whole seeds are not broken down in your body (they won't hurt you, they'll just pass through you without leaving any nutrition behind).
Flaxseeds have a subtle nutty flavor that won't overpower a dish but adds a nice undertone. If you come across the term "flax egg" in a recipe, this just means you mix 1 tablespoon of ground flax to 3tbsp of water and let rest until it thickens up before adding it to your mixture.
I also love adding flaxseeds to smoothies, oatmeal, and baked goods for an instant nutritional boost. Flaxseeds are one of the healthiest foods you can eat. In addition to boasting high amounts of antioxidants and Omega-3s, flax seeds have been shown to reduce cancer growth and lower blood pressure. For more information on the health benefits of flaxseeds, check out How Not to Die by Dr. Michael Greger.
***
That's just a short list of some of the vegan pantry items that will become your everyday staples when you go vegan. If you think of anything I missed comment below and I'll update the post!
Check out some of my favorite recipes!