Potatoes are the perfect ingredient for any comfort dish. If you're looking for ways to veganize your old favorites or you want to switch things up with new flavors, then check out this collection of the best Vegan Potato Recipes!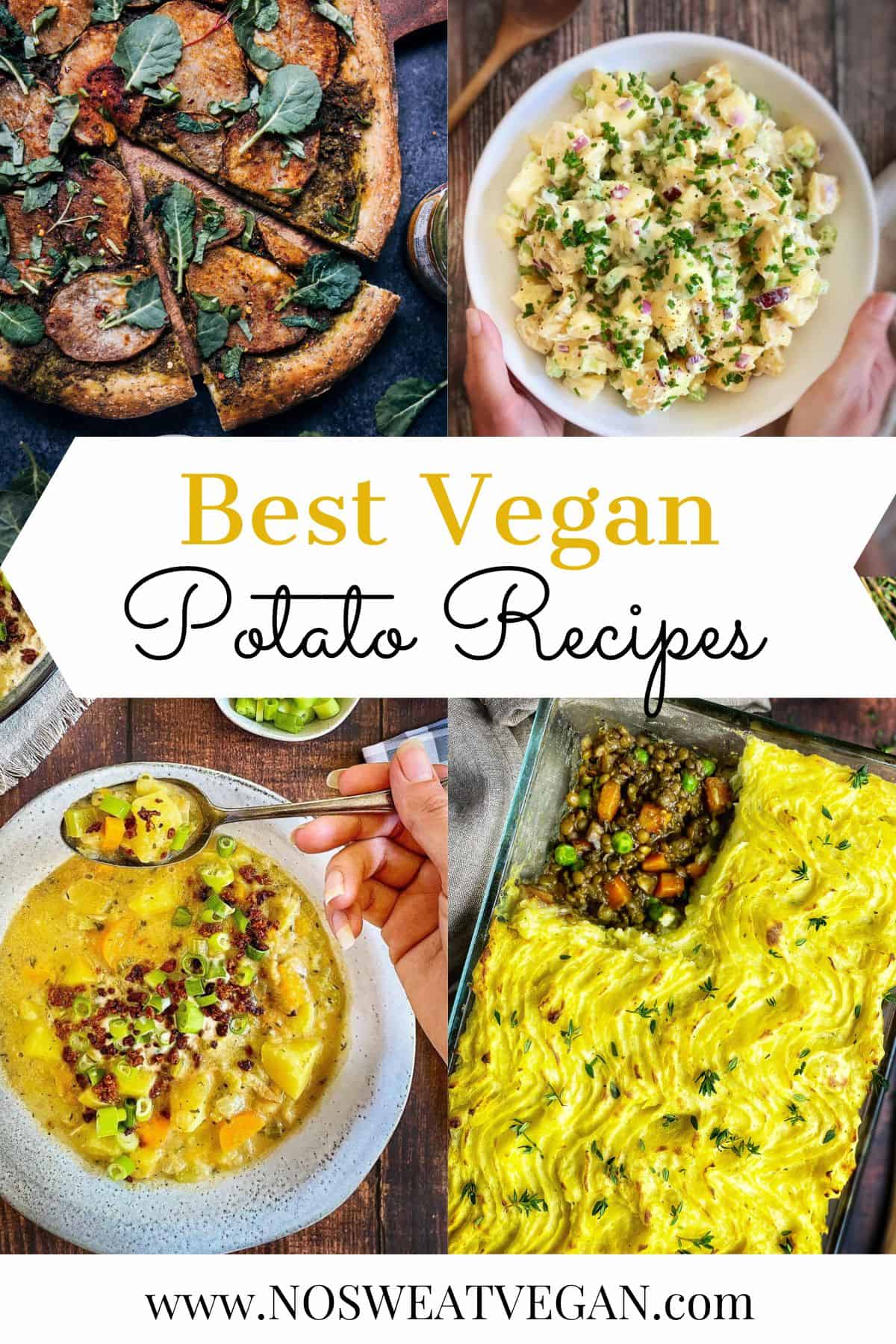 When I was a picky-eater kid, potatoes were one of the few foods I loved in almost any form. And still today, potatoes are one of my favorite ingredients. Something about potatoes just pushes any dish from "just okay" to hearty and comforting.
That's why I decided to put together this collection of delicious vegan potato recipes. I've included soups, sides, and mains. I hope you find a new favorite!
Jump to:
You'll love these vegan potato recipes because they're:
Quick & Easy
Vegan / Vegetarian
Dairy-free
Easy to make WFPB
Hearty, Comforting, & Delicious!
---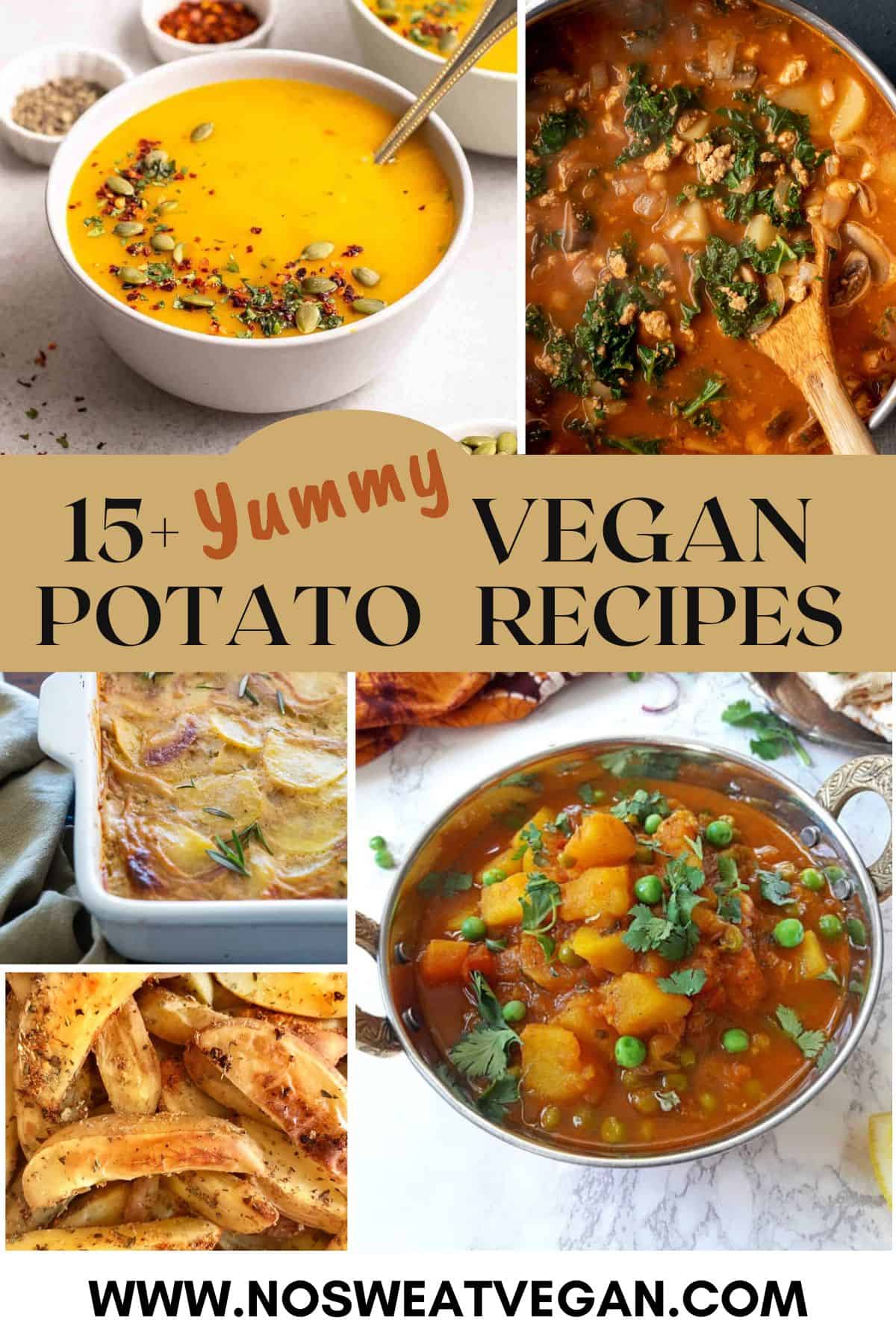 Sauces and dips to pair
I love ketchup as much as the next person, but if I want to take things up a notch, I like to make a special sauce to go alongside roasted potatoes or oven fries. Some of my favorites include:
Where are the sweet potatoes?
I decided to focus on white potatoes for this collection. Hopefully someday soon I'll put together a list of my favorite vegan sweet potato recipes!
Vegan potato soup recipes
Potatoes + soup = Match made in heaven. When you want to cozy up with a warm bowl of soup on a cool day, potatoes can be the star ingredient!
---
Vegan potato side recipes
Just because it's a side doesn't mean it can't shine, and these vegan potato sides do just that. From the classics to the unexpected, these dishes are sure to please a crowd!
---
Vegan potato main dish recipes
I love a good and hearty main course with potatoes any time of year! This list includes some of your veganized favorites and a few surprises!
Related recipes
---
Want access to my Exclusive Meal Planning Tips & Printables page?
Did you try this recipe? Have a question? Just leave a comment below and I'll get back to you ASAP!